'The Bachelor': Are Ben Higgins and Jessica Clarke Married or Engaged?
While The Bachelor fans rewatch Ben Higgins season on The Bachelor: The Greatest Seasons — Ever!, many questions arise. If he's not with Lauren Bushnell anymore, who is the reality TV star dating? Is he married or engaged to this new girlfriend, Jessica Clarke?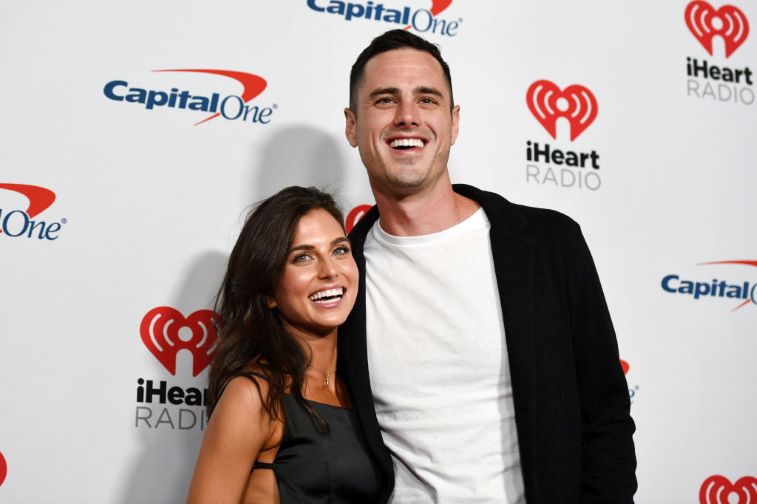 RELATED: 'The Bachelor: The Most Unforgettable – Ever!': Which Seasons Will Air This Summer for One Night Recaps?
How did 'The Bachelor' Ben Higgins meet Jessica Clarke?
Higgins' time on The Bachelor did not lead to lasting love — although he went on the show three times. Instead, he met Clarke, by sliding into her Instagram DMs in late 2018. The couple went official with their relationship in February 2019.
Clarke is the co-owner of SweatNet Nashville and SweatNet Denver, which are currently online communities that offer various workouts. Both businesses support local gym facilities in their area, however most are shut down due to the coronavirus pandemic.
RELATED: 'The Bachelor': Ben Higgins' Girlfriend Gave Him the Sweetest Thing for His Birthday
The 24-year-old is an avid runner and competed on the University of Mississippi's women's track and field and cross-country team. She wasn't affiliated with The Bachelor franchise until meeting Higgins.
Are Ben Higgins and Jessica Clarke Married or Engaged?
Higgins proposed to Clarke on March 27, 2020, during the coronavirus (COVID-19) pandemic. Higgins planned to pop the question in Central Park in New York City; however, the shutdown uprooted those plans. Instead, he got down on one knee in Clarke's parents' backyard by a gorgeous pond. 
RELATED: Ben Higgins, Former Star of 'The Bachelor', Gets Engaged to Girlfriend Jessica Clarke
"I don't remember everything you said, but I know that I said yes," Clarke wrote on Instagram the next day. "I woke up in a dream today, and I get to live in this dream every day from now on."
Since the engagement, the couple often share romantic photos and videos together. They have not yet announced a date for their wedding. However, Higgins recently partnered with Jared The Galleria Of Jewelry to marry couples online who had to postpone their marriage due to COVID-19.
It doesn't seem like Higgins and Clarke would go the virtual route. Plus, it would be a rather short engagement.
'The Bachelor': Why did Ben Higgins and Lauren Bushnell break up?
On Higgins season of The Bachelor, he chose Lauren Bushnell. The Generous coffee owner proposed to Bushnell privately in Jamaica and then in front of his parents and a live studio audience. The two spent a year and a half together before calling it quits on May 15, 2017.
After the split, Bushnell opened up and explained how rushed she felt, jumping into engagement at the end of the season. She also wasn't excited about doing their reality TV show — Ben and Lauren: Happily Ever After?
"Now looking back, I wonder if it was my gut being like, this isn't the right timing," Bushnell told EOnline. "You guys need more time. I don't know. Who knows?"
Higgins opened up on his podcast with Ashley Iaconetti from Bachelor Nation. He explained that they were missing the joy in their relationship. 
Luckily, both reality TV stars found love elsewhere. Higgins is happily engaged to Clarke, while Bushnell is married to Chris Lane.