'The Bachelor': Cassie and Caelynn Just Moved Into the Same Apartment Building
Colton's season of The Bachelor was an emotional one. Especially for Cassie and Colton. But, as we learned during the two-part finale, Cassie and Colton worked things out and are now happier than ever. Their first official date was to see Frozen on Broadway, and they're constantly posting sappy pictures of the two of them canoodling on Instagram. Colton recently just showed on his story that the background for his phone is an image of Cassie kneeling down in the chip aisle of a 7-11 (if that's not goals…).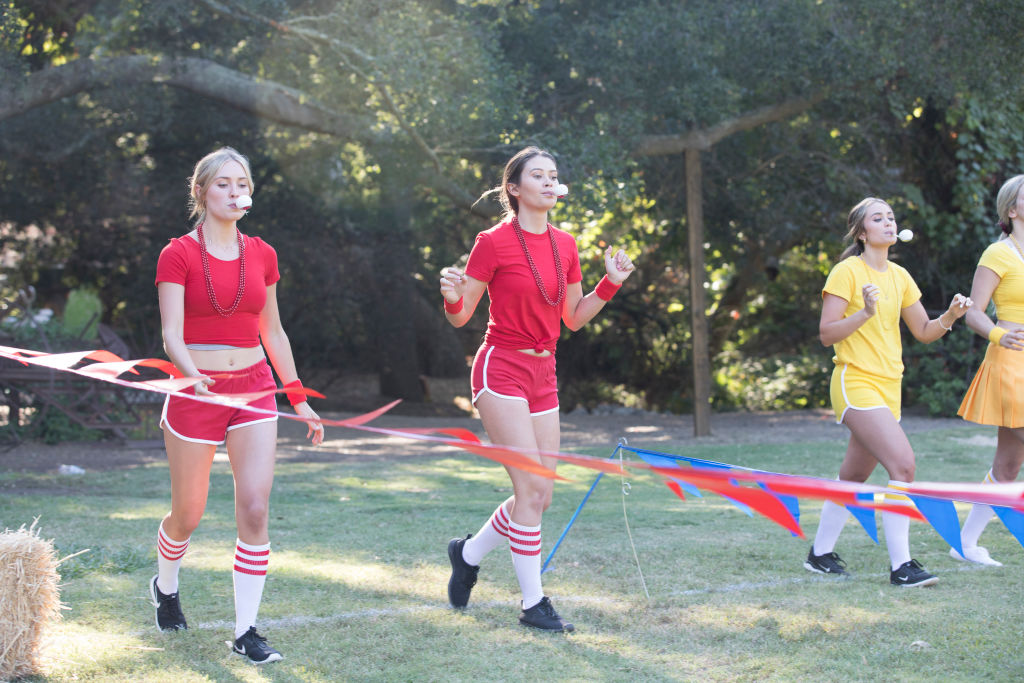 Caelynn also had a pretty emotional season of The Bachelor. She was one of the women who seemed to have a connection with Colton off the bat. They bonded right away on their one-on-one, talking about intimate topics like Caelynn's history with sexual assault. They had a real connection. Just as easy as it was for Caelynn to open up to Colton, it seemed as though Colton put down his walls for Caelynn, too.

When he sent her home, she was heartbroken. But as she was saying goodbye, she told Cassie to "get engaged." Cassie didn't end up taking her friend's advice (yet anyway), but the moment did show how close the girls really were.

The Caelynn and Cassie drama

Caelynn and Cassie's bond might have been inspired, or strengthened, by the rumors circulating around the mansion that some of the women weren't "there for the right reasons," a common Bachelor-ism that seems to be a major worry of each and every Bachelor and Bachelorette. "The wrong reasons," to be clear, involve going on the show in hopes of becoming an influencer or The Bachelorette, as opposed to going on the show in hopes of marrying The Bachelor. When it started to come out that Caelynn and Cassie were the women the rumors were about, both women denied them.

The women who accused Cassie and Caelynn said that they believed that marriage wasn't a priority for either of them at this point in their lives.

Caelynn asked how anyone other than herself could ever know if she's ready for marriage or not.

Each of the accusers went home one by one. At the end of the day, they weren't wrong about Cassie. She wasn't ready to get married, she wasn't ready to get engaged. She even told Colton on their date in Spain that she wasn't even sure she was ready for a relationship. But, love can change your priorities and Colton decided he didn't mind, and the rest is history.

'The Bachelor' apartment

Even after the show ended, Caelynn and Cassie remained close. After the finale, Caelynn posted on Instagram that Colton's going to have to share Cassie with her.

They're so close, in fact, that they're living in the same building now. Cassie just posted on Instagram that while she'll miss living in Huntington Beach full time, she's excited to be closer to Colton. Then, a few minutes later, she added to the caption that she'll be living in the same building as Caelynn (we wonder if Caelynn called out her friend for leaving her out).

"Any other S23 girls wanna join?" she added.

Read more: 'The Bachelor': Colton Doesn't Resent Cassie for Breaking up With Him on the Show

Check out The Cheat Sheet on Facebook!