'The Bachelor': Cassie and Colton are Struggling With The Same Issues as Kaitlyn Bristowe and Jason Tartick
As is customary for former Bachelors fresh off their seasons and their final rose choices, Colton Underwood and Cassie Randolph have been very busy with a post-Bachelor press tour. With each new interview, the couple appears to grow wearier and wearier, commenting on how they're getting tired and can't wait to fall back into a routine that resembles normalcy.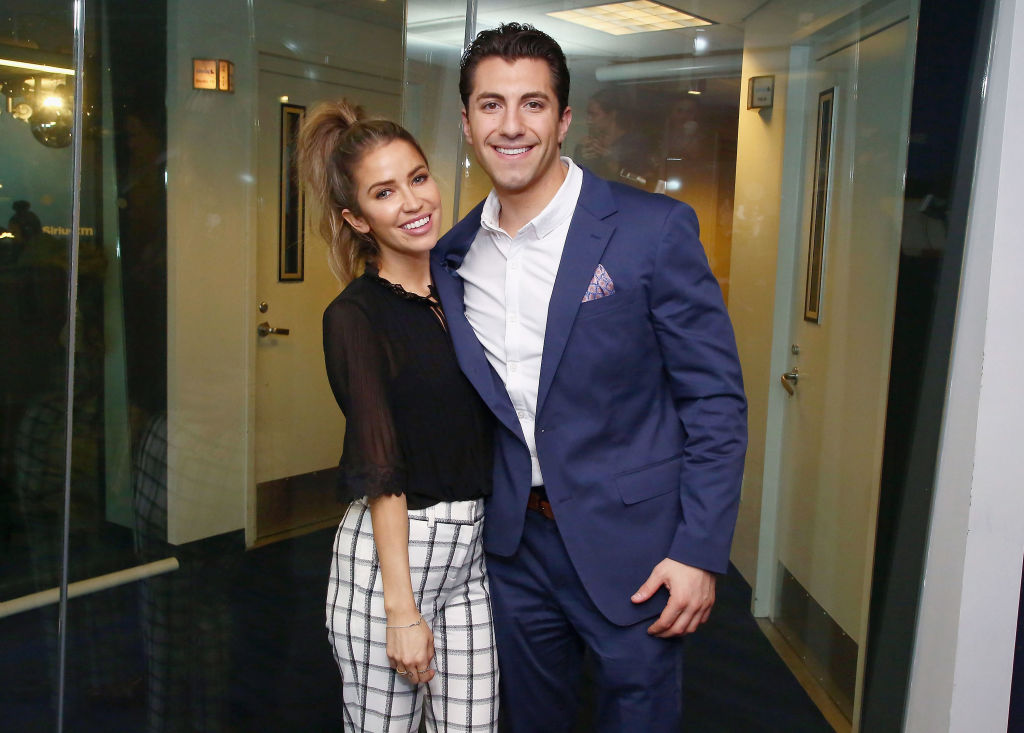 When contestants go on The Bachelor or The Bachelorette, there's a small chance their lives may change forever. Cassie probably didn't expect to win The Bachelor. She probably didn't think she'd have a post-season press tour to go on, or that she'd have to deal with the scrutiny of winning The Bachelor's heart, especially after appearing to be not-so-thrilled that she was Colton's final choice.

Cassie and Colton are very happy together today, but they're still adjusting to living their lives as The Former Bachelor, and The Winner of The Bachelor's Final Rose.

Thankfully, they have a full support system in Bachelor Nation. Fellow past contestants and stars can share their tips and tricks to surviving life as a reality TV star.

Cassie and Colton bond with Kaitlyn Bristowe and Jason Tartick

Cassie and Colton just went on a fun couple's getaway trip with former Bachelorette Kaitlyn Bristowe and her new beau and former Bachelorette contestant Jason Tartick to Colorado to record a live episode of Kaitlyn's podcast, Off The Vine.

While there, the couples opened up about the struggles of trying to grow and take care of their relationships while in the public eye.

"They're sort of going through the same struggles we are in regards to our families trying to adapt to this," Colton told Us Weekly. "Every move we make is in the media and they're learning things about our relationship and about us through the media and its hard for us to explain that to them."

"They just made us feel like we were not alone in how we were feeling," Cassie added.

Cassie's a big fan of her and Colton's new couple friends after the weekend.

"They're so cute, I love them," she said. "They're both such great people, we got the best advice from them."

The two couples stayed up until three in the morning discussing the woes of reality TV stardom.

"This sounds really weird because you come out of it with all these fans and followers, but at times it could feel like the loneliest moments. Is because you're sort of like, 'What am I doing?' 'What's next?' 'Why do I feel like this?'" said Colton. "We stayed up talking to them … I don't think we went to bed until three [in the morning]."

There was, naturally, some drinking involved in the late-night advice sesh.

"I drank like an entire bottle of whiskey to myself. It was salted caramel, so I didn't know that I was, like, drinking it," said Cassie.
"She was drinking it and put it back like water," added Colton. "She felt it in the morning."
Read more: 'The Bachelor': Do Hannah G. and Colton Talk Anymore?
Check out The Cheat Sheet on Facebook!