'The Bachelor': Cassie and Colton Want to be a Normal Couple But They're Not a Normal Couple
It's been a couple months since Colton Underwood's season of The Bachelor ended. And what a dramatic season it was. He got dumped by Cassie Randolph after he professed his love for her and told her, prematurely, that he wanted to give her his final rose. He jumped an eight-foot fence in response, only to return to break up with the remaining two contestants, Hannah Godwin and Tayshai Adams, and devote the rest of his time on the show to winning Cassie over. The two, completely casting the show's typical protocol aside, took things at their own pace and are still together today. In fact, they seem to be pretty happy.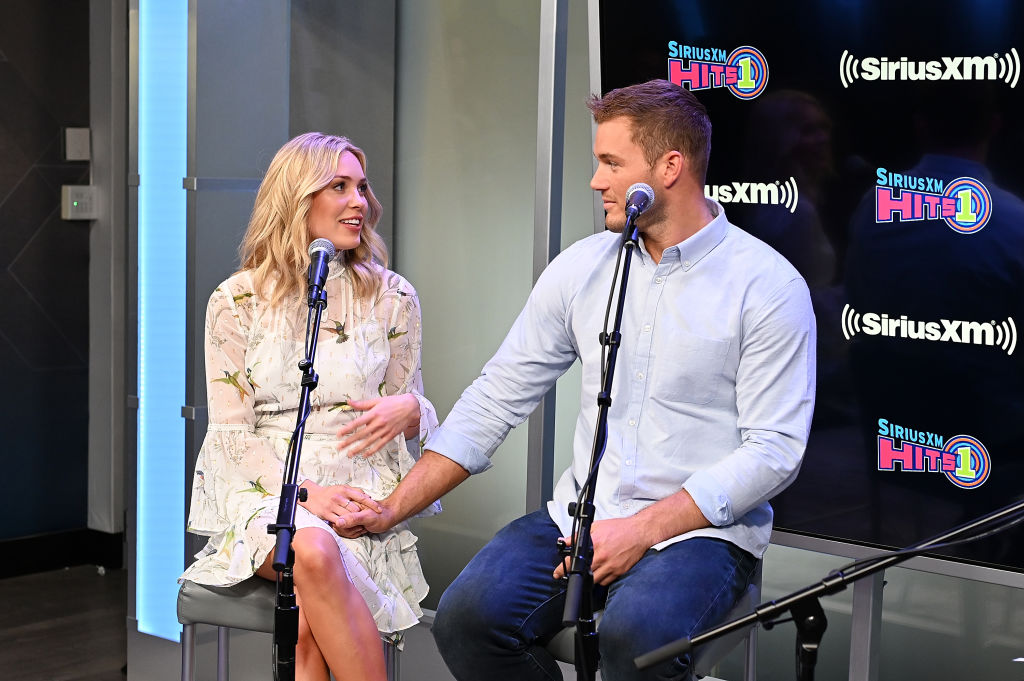 A quick glance at their Instagram pages shows a still new and very in-love couple who are thrilled to be able to finally share their love with the world. Colton frequently posts photos of him and Cassie kissing, dancing, laughing, and posing along with captions hinting at their long future together.

"I can't wait for our adventures ahead… I have my best friend. I have my girlfriend. I have my future fiancé. I have my future wife. But most importantly I have you. Let's do this thing they call life… together… forever. I love you @cassierandolph," he captioned a photo shortly after the finale aired.

"Future Mrs."

"Tomorrow…tonight…the rest of our lives❤"

"here's to making more memories with you ❤️"

It's pretty clear that Colton's set on marrying Cassie. And Cassie, for a time after the finale, seemed to be on board with an early engagement as well. In several post-season interviews, the couple talked about getting engaged in the next year but have since retracted those statements, saying they jumped the gun because they felt they needed to defend their relationship following the harsh fan criticism that came after the finale.

Cassie and Colton are ready for a normal life

Being The Bachelor and winning The Bachelor's heart means a pretty serious press tour following the show's end. Cassie and Colton have been traveling all over discussing their relationship and their time on the show. With each new interview aired, it's clear the two of them are getting progressively more and more exhausted. And with each new interview, the couple speaks about how they want to experience their relationship as a "normal couple."

Unfortunately for Cassie and Colton, they're not a normal couple. Colton was named The Bachelor so he could find the love of his life. Cassie went on The Bachelor to, hopefully, fall in love and spend the rest of her life with Colton. And America watched. Cassie and Colton didn't go on a reality TV show about their lives, they went on a reality TV show about their love lives. So every interview they agree to do will undoubtedly be filled with questions about their relationship. When will you get engaged? When will you move in together? It's not purposefully invasive, it's just what America knows them for.

Will Cassie and Colton ever be a normal couple?

It's up to them. The public will, inevitably, move on, as they always do from every Bachelor and Bachelorette couple. Hannah Brown's season is just about to air so their time in the spotlight is beginning to tick away.
The two have recently mentioned that they'd be open to televising their future wedding. Colton even said that they're open to appearing on another reality show together. So it looks like they'd appreciate their schedules slowing down but they don't want to be truly "normal" after all.
Read more: 'The Bachelor': Do Hannah G. and Colton Talk Anymore?
Check out The Cheat Sheet on Facebook!