'The Bachelor': Cassie and Colton's First Official Date
Cassie and Colton's road to love has been windy and unconventional. They may not have fallen in love like most other couples on The Bachelor, but the couple says, now, their relationship is stronger than ever. Since the show stopped filming, the two have had to hide their love for each other, so as not to spoil the show's dramatic ending. Now that they don't know have to hide any longer, the two are ecstatic to be able to go out and public and show off their love.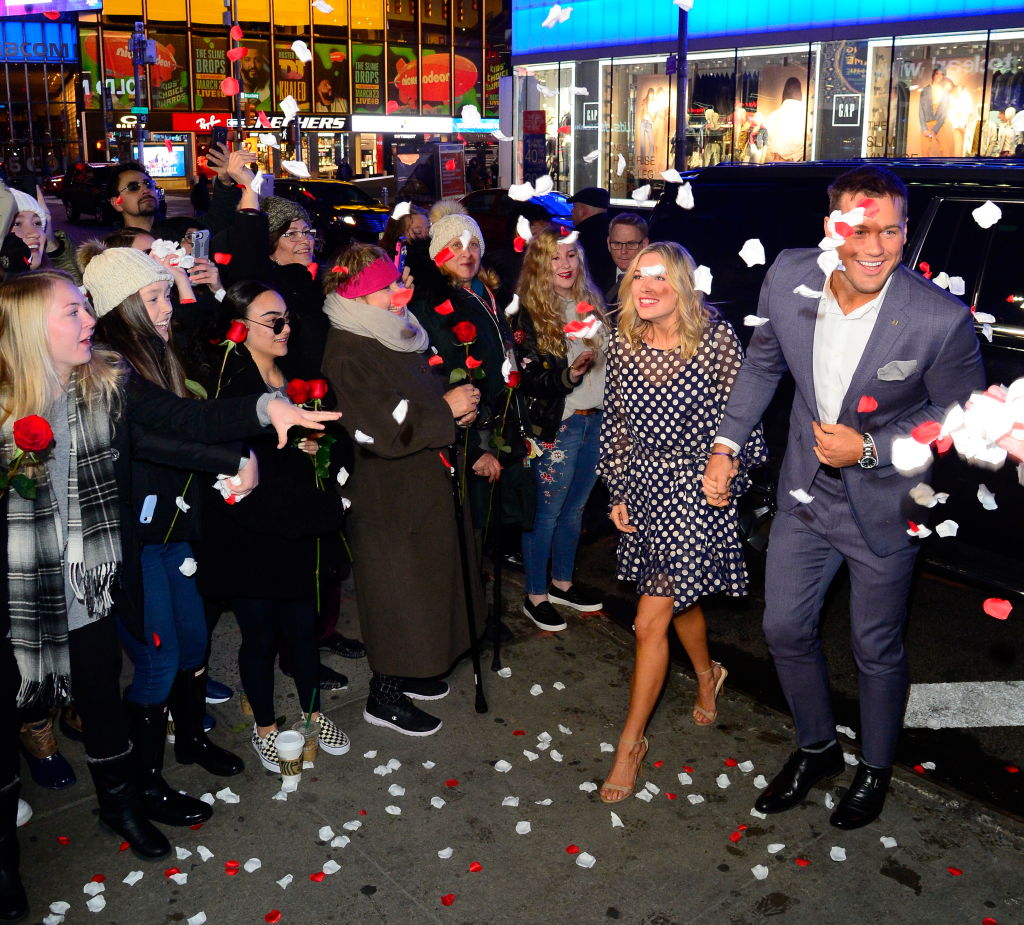 Their first official date night: dinner and a Broadway show

Their first official big date night out included dinner and a Broadway show. For dinner, the two went to Vandal on the Lower East Side. An onlooker told People that the couple could be seen snuggling in the booth while drinking cocktails and eating such signature menu items as cauliflower tacos and french onion soup dumplings (the two even posted a review about the cauliflower tacos on Instagram). The source said the couple was talking about heading to Vegas this weekend to visit with their families.  

How the couple chose 'Frozen'
The show the couple went to see was none other than Broadway's Frozen, which was, apparently, Cassie's first Broadway show. How did they pick Frozen? The actress who plays Anna, Patti Murin, is actually a Bachelor superfan. When Cassie and Colton were guests on Good Morning America, Murin surprised the couple with a video message that stated the couple would be going to Frozen.
"Congratulations on getting to the end of what was obviously an epic journey," said Murnin. "I'm so excited for you guys and so happy for you. Cassie, I cannot wait to meet you and I'm just sending you all the love in the world."
The 'Frozen' cast meet and greet
After the show, Cassie and Colton got to meet the cast, as well as Murnin's husband, Colin Donnell, who stars in Chicago Med. Cassie was even gifted a bouquet of roses from the Frozen actors. Murnin, Casssie, and Colton discussed the show as well as the couple's journey.  
"I never realized the parallels between Frozen and the Bachelor," Colton told Murnin. Cassie agreed and told Murnin that her line stating "You can't marry a man you just met" particularly resonated with her and her experience on The Bachelor.
"Thank you so much for coming. We're so happy for you," Murnin said to the couple.
On their first big night out together as a couple, Colton wore jeans, a white t-shirt, and a black jacket. Cassie wore an oversized grey plaid blazer dress and white boots.
Read more: Will Colton Underwood and Cassie Randolph Still Receive a Neil Lane Engagement Ring from 'The Bachelor'?
Check out The Cheat Sheet on Facebook!