'The Bachelor': Are Cassie and Caelynn Not Friends With The Rest of The Girls From Colton's Season?
If you watched Colton Underwood's season of The Bachelor you know "here for the right reasons" is a phrase that came up a lot. With Instagram remaining such a large entity and the fact that becoming an influencer after appearing on the show is such a huge possibility, "here for the right reasons" drama is most definitely here to stay.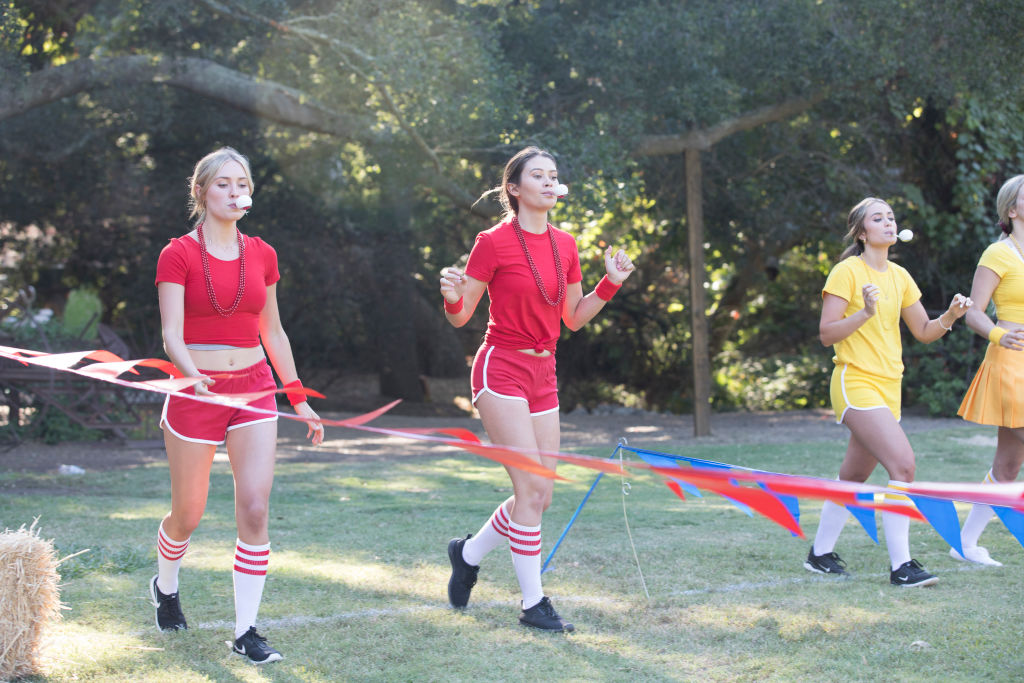 Colton, in particular, was worried he had women on his season who weren't there to end up with him. Why was he worried? Because every time he sent a woman home she warned him that there were still women there who weren't there for him. He became so paranoid about it that he started grilling some contestants on their one-on-ones.

The start of the drama between Cassie, Caelynn and the rest of the girls

On a date he was on with Tayshia Adams, he asked her for some inside info.

"So, I've heard some disheartening conversations on this subject that have taken place in the house, and unfortunately some girls aren't necessarily in this for possibly the right reasons. And I'm not telling you because I don't want to tattle tell, but I just think that you should know. I feel like Cassie and Caelynn aren't genuine. I believe that's who Katie was referring to, and Sydney, and Demi. They're already talking about being the next Bachelorette and they also have said that they're not gonna be ready to get engaged at the end of this," said Tayshia.

This, obviously, really upset Colton.

"If I get down on one knee and I say I love somebody and it doesn't get reciprocated, for me, that would be probably the worst moment of my life," he responded.

The drama also seemed to drive a huge wedge between Cassie Randolph, Caelynn Miller-Keyes and the rest of the contestants. Tayshia and Caelynn got in a huge fight after Colton revealed to Caelynn what Tayshia had said to him, and things were tense between the women moving forward.

Are Cassie and Caelynn friends with the other contestants from Colton's season now?

There was also quite a bit of drama between Caelynn and current Bachelorette Hannah Brown. As seen on many of the former contestants' social pages, Hannah B. has a large support system in the women from Colton's season. When Caelynn's been asked about her thoughts on Hannah B. in interviews she's been nothing but cordial. Hannah B. also has nothing but nice (neutral) things to say about Caelynn, but you can tell the two will never be friends again.
It's not unusual for the winner of The Bachelor's heart to sort of stop hanging out with the show's other contestants (they're spending so much of their time with The Bachelor, after all), but Cassie does still hang out with Caelynn a lot, and the two of them don't really seem to make a point of hanging out with the other contestants.

Many of the women from Colton's season got together to watch Hannah B.'s first night as The Bachelorette, but Cassie and Caelynn were noticeably absent.
Cassie was traveling during the premiere (she and Colton have been super busy doing press tours since the end of The Bachelor) but sent out a nice tweet wishing Hannah B. luck.

So Caelynn and Hannah B. aren't friends and Caelynn and Tayshia didn't end on the best of terms, and Caelynn and Cassie are best buds. Everyone seems to be cordial in interviews and when they run into each other at events and such, but it definitely seems like the divide between Caelynn (in particular), Cassie, and the rest of the contestants has carried over into post-season.