'The Bachelor': Cassie Randolph and Colton Underwood's Date Nights Are A Lot More Low-Key Than You'd Think
Cassie Randolph won Colton Underwood's final rose after a dramatic start to their relationship on The Bachelor. 
Today, Randolph and Underwood seem to be genuinely happy together.  
On The Bachelor, dating for the reality stars was grand and over-the-top romantic. Dates often included things like fireworks and private beaches in foreign countries. But now that things have settled down and Randolph and Underwood are starting to adjust to "normal life," what do their date nights look like?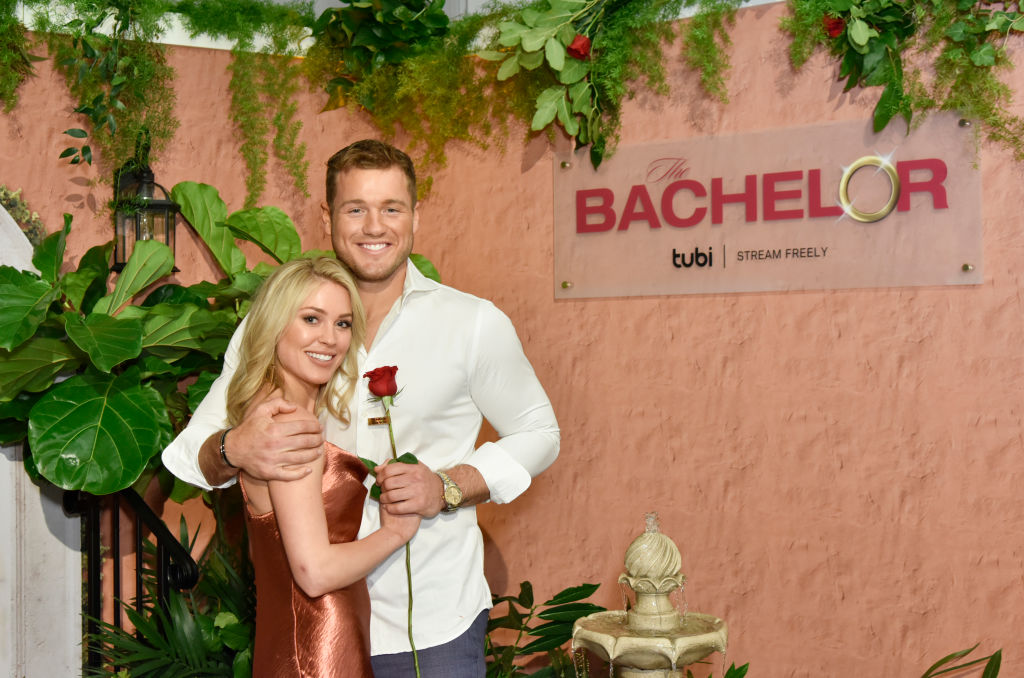 An average date night for Cassie Randolph and Colton Underwood post-'Bachelor'
Randolph recently told PureWow that she and Underwood keep it pretty low-key these days.

"We either stay in and binge-watch Netflix together and [order] Postmates all the time, or we like walking to different restaurants from my apartment or his place," she said, adding, "We just kind of stay low-key and try to keep it as chill as possible. It's gotten a lot calmer from the end of the show."

As for what they're currently watching right now, Randolph says she and Underwood have an affinity for sci-fi.

"Right now, we're binge-watching Continuum. It's a futuristic show. It got really sci-fi at the end but it's good though. [Actually] I don't know if it's good or if we're just hooked," she said.

Randolph, on her own, has been watching HBO's Big Little Lies.

"I've been watching Big Little Lies by myself though and I'm obsessed. I have two more episodes left and I'm yelling at my TV all the time. I'm going to go on a tangent if we don't stop talking about it," she said.

In addition to Netflix and chilling, Randolph says she and Underwood like to hang out around their respective neighborhoods.

She recently did a Q & A with her Instagram following and one of her followers asked what she and Underwood like to do in their free time.
"We like to do yoga, go on long drives, EAT (@coltonunderwood is a really good cook & likes to cook for me. It's cute & romantic hehe), binge watch tv shows, take @bachelorsniper on walks, anything super spontaneous, hangout with family and friends (we are both huge family & relationship people), SURF (well, try lol), travel (wanting to plan a vacation soon!)" she wrote.

Does Cassie Randolph like her life after 'The Bachelor'?
Another follower of Randolph's asked the reality star whether "life after the bachelor [is] better or worse than you expected?"

"This entire experience is definitely not anything that I had anticipated! I don't think anything can prepare you for the whirlwind of ups and downs that come with millions of people having an inside scoop on your personal life. Lol," Randolph responded.

She continued: "Adjusting to all the change has probably been the most difficult part of all of it. I am so so happy right now, though. I scored my dream guy out of everything, and I have the best family and friends in my life. It's crazy how life works out in ways that you would never expect." 

Read more: JoJo Fletcher Reveals Jordan Rodgers Almost Didn't Propose On 'The Bachelorette'