'The Bachelor': Cassie Randolph Defends Her Body Language With Colton Underwood
It's been about three months since Colton Underwood's Bachelor finale. After an incredibly dramatic ending, Colton ended up with contestant Cassie Randolph, despite her breaking up with him on the show.
Because of their dramatic road to love, Cassie and Colton have received seemingly extra harsh criticism of their relationship. Colton was criticized for pursuing a woman who didn't seem to be into him (she told him before she left the show that she wasn't in love with him), and Cassie was criticized for going on the show (and staying on the show) for the wrong reasons.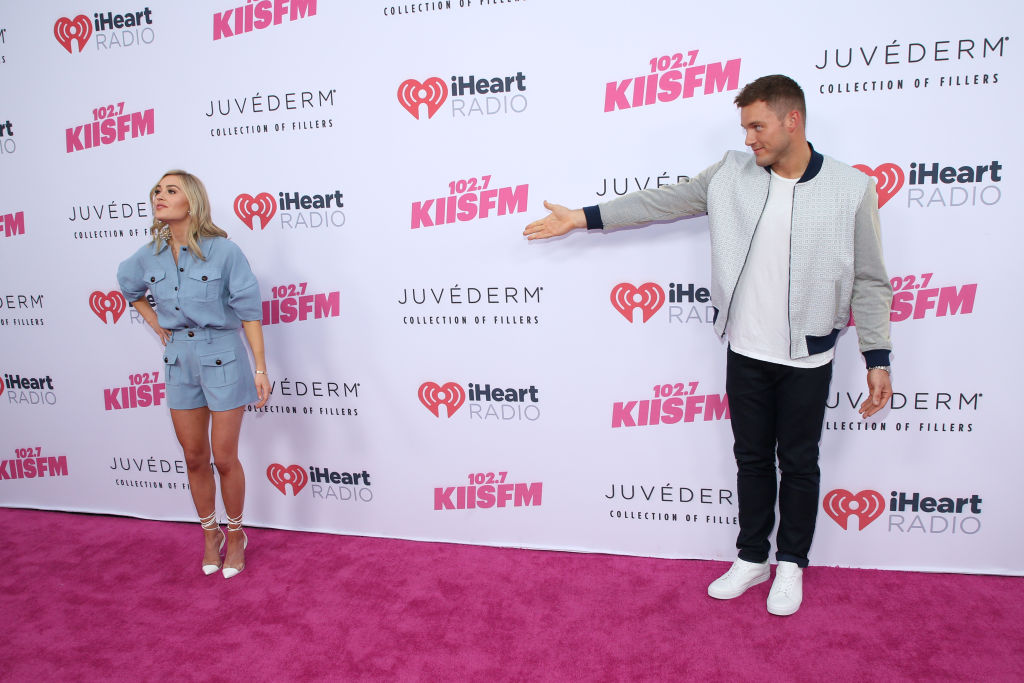 Today, three months later, the couple seem to be happier than ever, but they say the criticism is still hard to handle sometimes.
"The hardest part about this whole thing has been adjusting to the scrutiny, in a way, and having more eyeballs on us than we were ever used to," she said. "Our lives were fairly simple before this, and then knowing that affects not only us, but the people around us, our family and friends, in all different ways [is tough]," Cassie told ET in early May.
Several publications have called Cassie out for her body language when she's with Colton. They said it was apparent in videos and photographs that she doesn't really love him.
"People are always like, 'Cassie's body language says she's not into Colton.' I'm like, 'What? How'd you gather that?'" she told ET.
But she said she and Colton are getting better at ignoring negative comments.
"Sometimes it catches me off guard. I'm like, 'Why do they think we're going to break up today?' And then the next day they're probably obsessed with everything. But we handle it pretty well. We don't really listen to it. We've learned how to block it out a little bit," she shared. "Especially if people are negative. You can't."
"She's got very good body language, alright? So lay off of her," said Colton.
Cassie and Colton used to be defensive of the criticism
Cassie and Colton were criticized so heavily for their relationship just after the finale that they felt pressured to say they were going to get engaged and move in together quicker than they had originally felt comfortable with.
"I felt like I had to put a timeline on when we were going to get engaged because it was so abnormal, but I think for us, let's just be normal, let's enjoy dating each other," Colton told ET of the pressure he experienced shortly after the finale to get engaged.
Cassie also spoke about the defensive feeling she felt upon going public.
"I think initially, coming off of it, honestly we felt the need to defend it," she said. "Yes, we're at this stage, and we wanted everyone to believe how much we cared about each other, because we do, so much, and we thought that was how we'd go about it," she said, referencing the period the couple would say they planned on getting engaged within the next year (they're now back to taking their time).
Though it can be trickier some days than others, Cassie and Colton are back to taking things at their own pace and doing their best to ignore the criticism.
"I'm falling more and more in love with her every single day," he gushed.