'The Bachelor': Cassie Randolph Insists She And Colton Underwood Are '100 Percent On The Same Page' About Getting Engaged
Colton Underwood's season of The Bachelor didn't end the way it typically does. Just before their Fantasy Suite, Cassie Randolph broke up with Colton and attempted to leave the show. After jumping an eight-foot fence, Colton broke up with his remaining two contestants in order to fully focus on winning Cassie back. It worked, and the two are still together today. But they are pointedly not engaged, despite typical Bachelor protocol.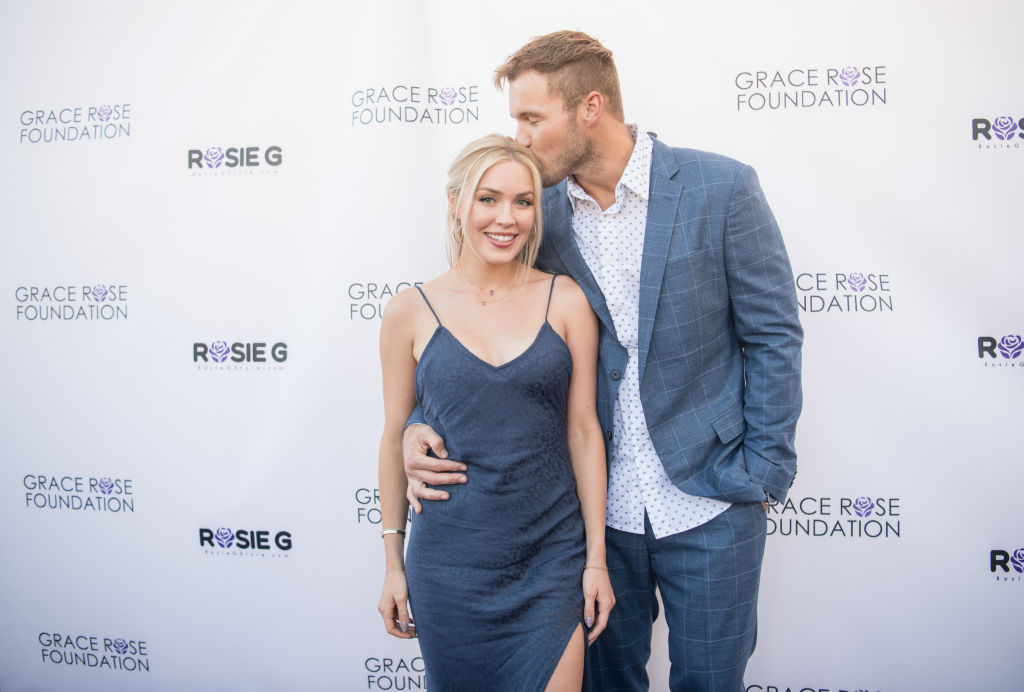 Cassie Randolph says she and Colton Underwood are 'in a good spot'
Cassie was recently interviewed by Us Weekly about rumors that she and Colton were headed towards a breakup.
"Me and him are 100 percent on the same page," she told the publication. "So, when you hear things out there, when people are saying, 'They're not on the same page.' I'm like, 'You're not in this relationship!' We actually are. We're really good. We're in a good spot."
Currently, they're enjoying "normal" life as a regular couple.
"We're like, we just need to be normal for a bit and enjoy," she said. "These past few weeks, we'd have nights where we just come back and hang out with my cats and just watch TV and cook dinner. I was like, 'These are my favorite nights. We need to have more of these.' It's what we're getting back into right now."
Cassie Randolph's Instagram post defending her relationship with Colton Underwood
The rumors that she and Colton Underwood weren't on the same page in their relationship really got to Cassie. In response, she posted a lengthy post to Instagram about where she and Colton are at as well as the pressure she feels being in such a public relationship.
"Colton and I are very happy and our relationship is in a good place. Is our relationship perfect? No, it is very normal with its ups and downs and compromises. Despite the microscope on our relationship, we are trying to stay focused on what is important and grow in the direciton of fetting stronger and closer every day. We know that in order for us to work, we need to focus on each other and not the craziness that sometimes surrounds us, and stay grounded. We are good!" she wrote
Cassie goes on to discuss the "craziness" of being in a relationship born out of The Bachelor. She writes about how she understands why the public is so interested in her relationship with Colton, particularly when the couple will get engaged, but, all the same, she says the focus adds an added layer of pressure to their relationship.
It's clear that Cassie is a sensitive person. Being in the public eye comes more naturally to some people than others and it looks like Cassie's still adjusting.
Cassie Randolph's fans respond to her Instagram post about her relationship with Colton Underwood
Her loyal fans are sorry to see her upset over the scrutiny.
"Sounds like it's getting too loud. A bit of digital detox and a camping trip or a quick getaway to the countryside with your man might help to drown out some of the noise. Wish you well," commented one fan on the post.
"Sad you even felt you had to say something. Every couple goes through ups and downs," writes another.
Mostly, Cassie's fans just want to see her happy.
"You both are awesome! Please don't feel like you need to explain your private life. It's really nobody's business. Relationships are complicated," writes another fan.
Read more: Why Are So Many 'Bachelor' People In Paris?