'The Bachelor': Why Cassie Randolph Sometimes Questions Her Feelings
Even though a new lead for The Bachelor has already been announced, fans are still completely obsessed with the old one. Cassie Randolph and Colton Underwood sent shockwaves through Bachelor nation with an unexpected ending to their television love story. Randolph completely blindsided Underwood when she elected to leave the show right before their fantasy suite date. Completely heartbroken, Underwood jumped a fence and disappeared into the night.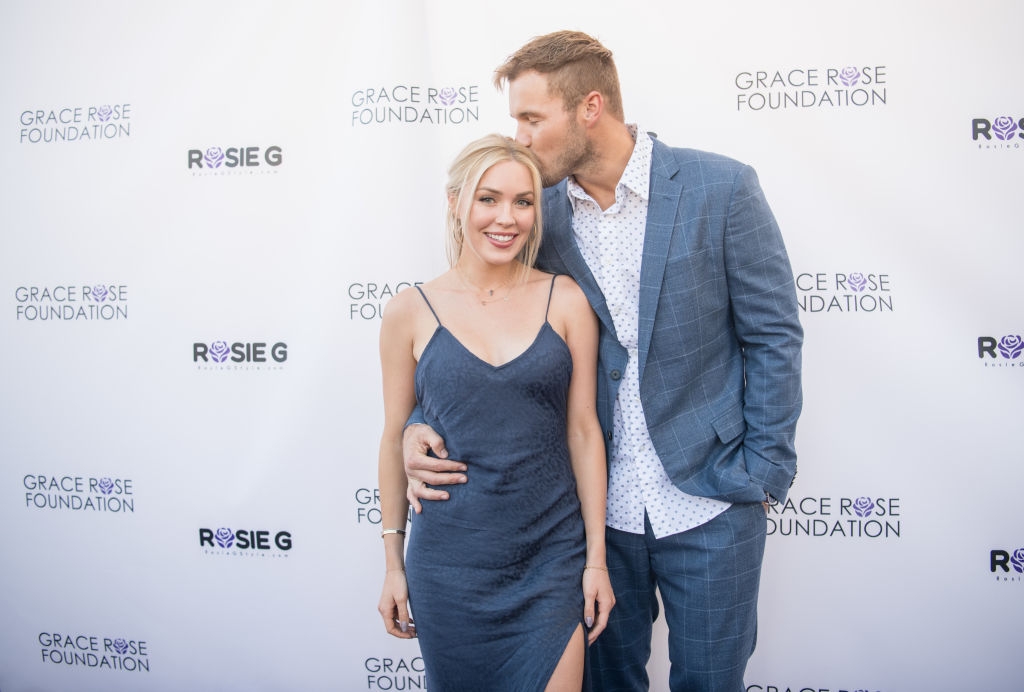 Cassie Randolph and Colton Underwood
Once the producers caught up with The Bachelor after his infamous fence jump, he informed them that he wanted to break off his relationships with Tayshia Adams and the newly engaged Hannah Godwin. True to his word, Underwood ended things with the other women and then approached Randolph. He expressed his love for her and ultimately she decided to give him another chance. When Chris Harrison caught up with the couple during After The Final Rose, they confessed that they were together and happier than ever. In a surprising twist, the couple opted to forgo an engagement for the time being and instead chose to take the relationship at their own pace.
Fans of The Bachelor had very mixed feelings about Underwood and Randolph as a couple. Some believed that the couple had obvious chemistry from day one of the show. Others felt that Randolph's feelings weren't genuine and she only stayed in a relationship with Underwood because of the fame. The differing opinions caused extreme scrutiny, which was even more extreme than the attention received by bachelor couples in the past.
Randolph opens up on Instagram
Recently, Randolph took to her Instagram page to share a message of how the intense attention from The Bachelor has affected her and her relationship with Underwood. "Colton and I are happy in our relationship and taking things at our own pace. At the end of the day, this is about the two of us and our real lives. To be even more transparent, being in such a public relationship comes with its own set of added issues to manage. Our every move together is analyzed and every word is dissected," Randolph began.
Randolph questions her feelings
The Bachelor alum continued on to share that the attention caused additional pressure that, at times, causes her to question her own feelings. "At times it can feel like our relationship status isn't just a matter of our own happiness, but other people's happiness too. Strangers (mostly well-meaning, thank you!) are so wrapped up in our relationship's success or failure that this can create unhealthy pressure and at times it's caused me to question the reliability of my own feelings," Randolph shared.
Randolph addresses the strain of scrutiny
Randolph also added that meeting on The Bachelor puts unnecessary strain on her relationship with Underwood. "Most relationships don't have people scrutinizing your photo body language or have people criticizing or over-inflating the subliminal meaning behind your every expression together. Again, I totally understand WHY our relationship has this scrutiny, but it doesn't take away from the fact that it adds an extra layer that doesn't exist in a typical relationship," the California native added.
We can see how lingering scrutiny from The Bachelor could bring unnecessary tension into Randolph's relationship with Underwood. Perhaps it would be for the best if she and Underwood tried not read any of the news about them. Though it's not necessarily a fair ask, it might help to alleviate some of the pressure and confusion Randolph is feeling. In any case, the attention they receive should dwindle when the new season of The Bachelor premiers in January of 2020.