'The Bachelor': Cassie Randolph's Fans Are Telling Her to 'Stop Apologizing' Over Her Recent Instagram Post
From Hannah Brown's wild season of The Bachelorette to all of the drama going down on Bachelor in Paradise, Colton Underwood's season of The Bachelor seems surprisingly tame. While he did jump a fence in hopes of winning contestant Cassie Randolph back, that was the craziest event to occur on the show — and it worked. Today, Underwood and Randolph are seemingly better than ever and looking forward to a happy marriage in their future.
Even with their positive relationship, these two still aren't immune to criticism. And after Randolph took to apologizing on her recent Instagram post right in the caption, fans are telling her to relax. Here's what they're saying.
Bachelor viewers doubted Colton Underwood and Cassie Randolph's relationship since the beginning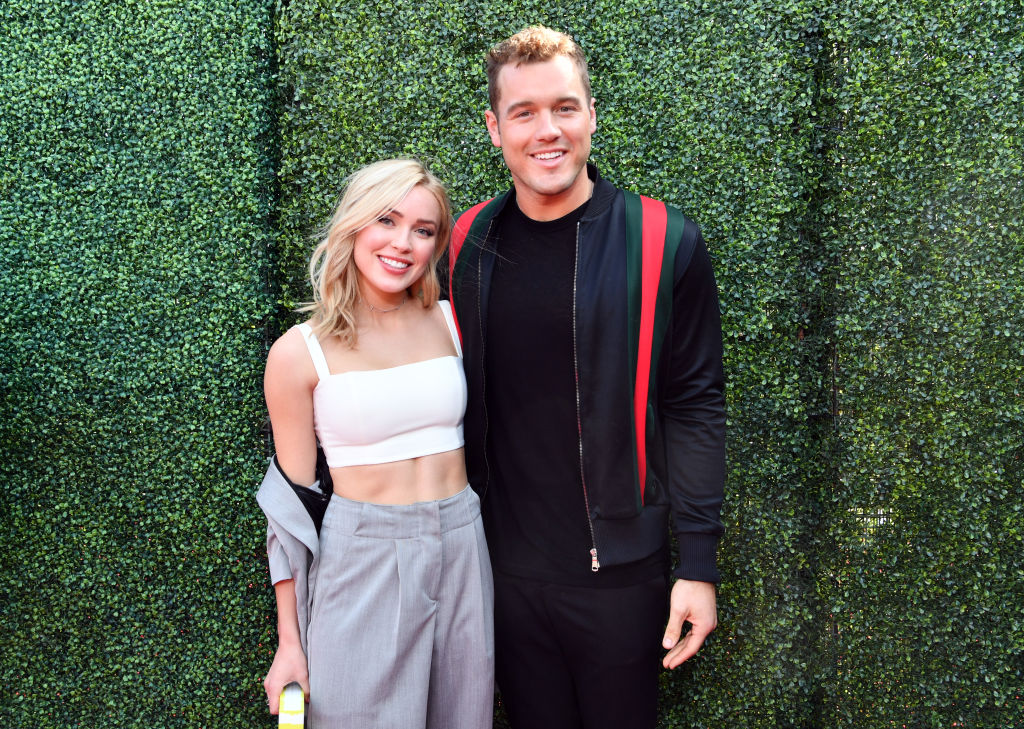 Since the end of his Bachelor season, Colton Underwood and Cassie Randolph have had plenty of discussions around a future engagement. And still today, they appear more in love than ever before. They're frequently at events, taking vacations, and spending quality time with each other (all while posting it to Instagram). Even so, while many believe Underwood fell head-over-heels for Randolph, Randolph's feelings have come into question.
As one Reddit user wrote, "I think she likes him a lot, and loves the idea of being in love with him. However, I remain unconvinced that she's in love with him." And many agreed with the original post. Others just seem to think that Underwood is more comfortable showing affection in public than Randolph is, however. "Colton's personality is more extreme and he seems to be a lot more comfortable with PDA with both words, actions and posts. Cassie's personality seems more laid back, so I don't think you can judge someones feelings off of how 'flamboyant' their public affection is [sic]," another Reddit user commented.
They've also criticized Randolph for her posts on Instagram
Plenty of Randolph's Instagram posts involve Underwood, but she's also taken to adding plenty of posts with her sisters, friends, and product endorsements. While some of her fans are loving this glimpse inside her life, others claim she was only on the show for fame and fortune. And her critics flocked to her Instagram to tell her how they really feel.
As one of Randolph's followers commented on this photo of her and her sister, "I hope everyone stops following your fake stardom. Everyone knows you're not in love. It's all about fame for you. It's sad." And another wrote on this post of Randolph endorsing a skincare product. "It's probably better to take skincare advice from your local dermatologist, not a reality tv star," they wrote. Another added, "We all know you don't use that since it always changes."
Fans are telling her to quit the apologies
It looks like Randolph may be taking the criticism to heart. She recently posted this sweet photo of her and Underwood to the 'gram, and she apologized right in her caption for the lighting in the photo. Randolph wrote, "**sorry, the original photo is very dark so I tried to brighten it- any appearance of over-editing is unintentional! [sic]."
The disclaimer caused her fans to comment and tell her that no matter what, she doesn't have to make any apologies over what she posts to the internet. "You don't need to apologize for the quality of a picture that is no one else's business but, y'all are so cute," a fan commented. And another added, "You don't need to explain yourself to anyone! Who cares! Post what you want, how you want!" Yet another commented, "OMG Cassie, stop apologizing it's like every time your lips move, you apologizing for things that didn't turn out right! Who cares [sic]."
Maybe Randolph will have a less apologetic social media presence going forward now that her followers have given her support!
Check out Showbiz Cheat Sheet on Facebook!