'The Bachelor': Cassie Thinks She And Colton Will Get Engaged in The Next Year
The Bachelor's Colton Underwood and his girlfriend Cassie Randolph hit the red carpet this past weekend in Las Vegas for the American Country Music Awards. The couple appeared very much in love and excited to be there. Colton wore an all-black ensemble while Cassie wore a black and silver number with silver pointed heels. They fit right in amidst all the celebrities.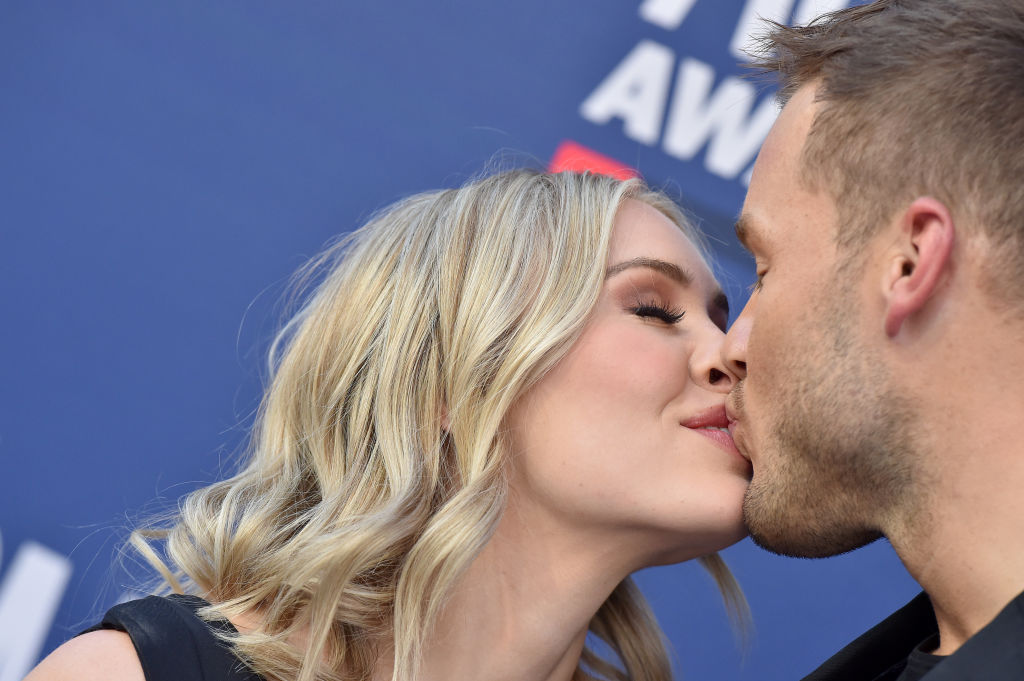 Colton and Cassie love country music

While on the red carpet, the couple was stopped and interviewed by Entertainment Tonight. The three talked about their love for country music. Colton even said that, while filming, they weren't allowed to have their phones so production gave him an iPod and he filled it with country music.

Cassie chimed in to say that she was "the biggest fan."

Why Colton took pictures with a disposable camera all night

ET commented on how cute it was that Colton was taking pictures of Cassie along with the rest of the photographers as she posed on the red carpet.

"How could I not? She's beautiful," he said.

He was, very noticeably though, the only photographer snapping pictures with a disposable camera.

When asked about his camera choice Colton said he and Cassie were trying to be on their phones less.

"This is the new thing. We're trying to be more present so the less we can have our cell phones out… and we like how they turn out," said Colton.

"A little grainy and cool," added Cassie.

"You still take it to CVS or Walgreens and they take care of it for you. I think!" said the former bachelor.

Cassie and Colton are trying to enjoy being a "normal couple" right now

Inevitably, ET asked the couple how their relationship is going now that the show's over.

"We're trying to live as normal a life as we can right now. We're enjoying it and we're having fun," said Colton. "I think, at this point in our relationship, we're just trying to be as normal as possible, but we've talked about our engagement, and talked about taking the next step in our relationship. One thing at a time though."

"Just like any normal couple," said Cassie. "I feel like that's what we're trying to be right now."

Cassie thinks she and Colton might get engaged in the next year

Then ET went in for the kill: "Would that happen in the next year?"

Cassie was actually the one to answer first.

"It might," she smiled. "Am I jumping the gun? I don't know!"

"If I was a betting man I'd say it would happen within the next year. I would definitely say within this year is a good time frame," Colton added.

Colton seems to take the reins in many of the interviews he and Cassie do (we all remember how she has some trouble with articulation under pressure), but it was Cassie who actually chimed in first when the couple was asked about their engagement. Finally, the couple seems to be on the same page about where they stand, and they are both obviously excited for what lies ahead.  

Read more: 'The Bachelor': Colton Watched The Fence-Jump Episode With Cassie's Family

Check out The Cheat Sheet on Facebook!