'The Bachelor': Colton Felt Betrayed by the Show's Producers
Colton Underwood didn't have the easiest time finding love on his season of The Bachelor. The woman he fell in love with broke up with him before their fantasy suite date and he jumped a fence about it.

Why'd she break up with him? Well, it all started when Cassie found out Colton never received her father's blessing. When Colton revealed that bit of information during their day date in Portugal, she became visibly upset. When she went back to her hotel room to get ready for the evening portion of their date, she was greeted with a surprise visitor: her dad.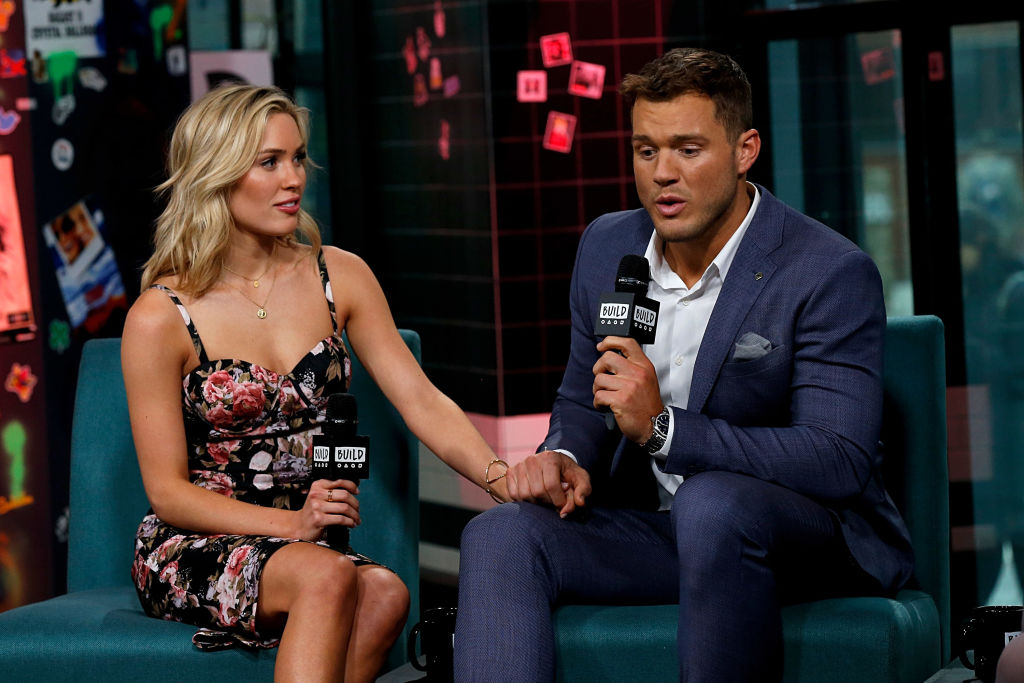 Cassie's dad flew to Portugal

The Bachelor producers flew Cassie's father, Matt, to Portugal to talk to his daughter about where her heart was in this whole process. He could tell, during her hometown date, that his daughter had some reservations.

Here's how their conversation went:

"Matt sat down with his daughter and explained that during her hometown date with Colton, he sensed that maybe she didn't feel as strongly about Colton as he did about her. When he asked his daughter if she loved him, she didn't give a very convincing 'yes.' Then he started talking to her about how she should know if she wanted to spend the rest of her life with Colton by now," we've previously reported on The Cheat Sheet.

"Cassie took this to heart and decided she wanted the exact same kind of love her dad and mom shared. She very obviously cares a great deal about what her family thinks about her love life, and as soon as she felt an iota of anything less than enthusiasm, she backed out. But it's important to keep in mind that the less-than-enthusiastic vibe she was getting from her dad came from Matt being able to tell that his daughter's heart wasn't fully in the relationship."

Colton felt betrayed that 'Bachelor' producers flew Cassie's dad to Portugal

In a recent interview with LadyGang at E!, Colton brought up that this wasn't the first time ABC had sabotaged him and his chance at love.

"That was premeditated and it was f***** up," said the interviewer.

"Wasn't it?

"I had PTSD because they did the same thing when I was on Becca's season with Tia. So then it was just like ok here we go again–how much can you keep messing with me?" replied Colton.

The interviewers went on to ask him if he felt betrayed.

"Yeah, at the time I did. But here's what I'll always say about production: at times people can say 'look they messed with you,' but they still, at the end of the day, found me love. They just did it in a really sort of f***** up way. But they still got the job done," said Colton.

Read more: 'The Bachelorette': Will Hannah B. be the Most Awkward Bachelorette in the Show's History?
Check out The Cheat Sheet on Facebook!