'The Bachelor': Colton Knew That Cassie Loved Him All Along
Colton's season of The Bachelor came to an end last night and it seems Chris Harrison hadn't been lying to us about it being the most dramatic season in Bachelor history. Throughout his season, Colton was dumped, deceived, and relentlessly questioned about his virginity. The guy deserved to find some happiness at the end of this.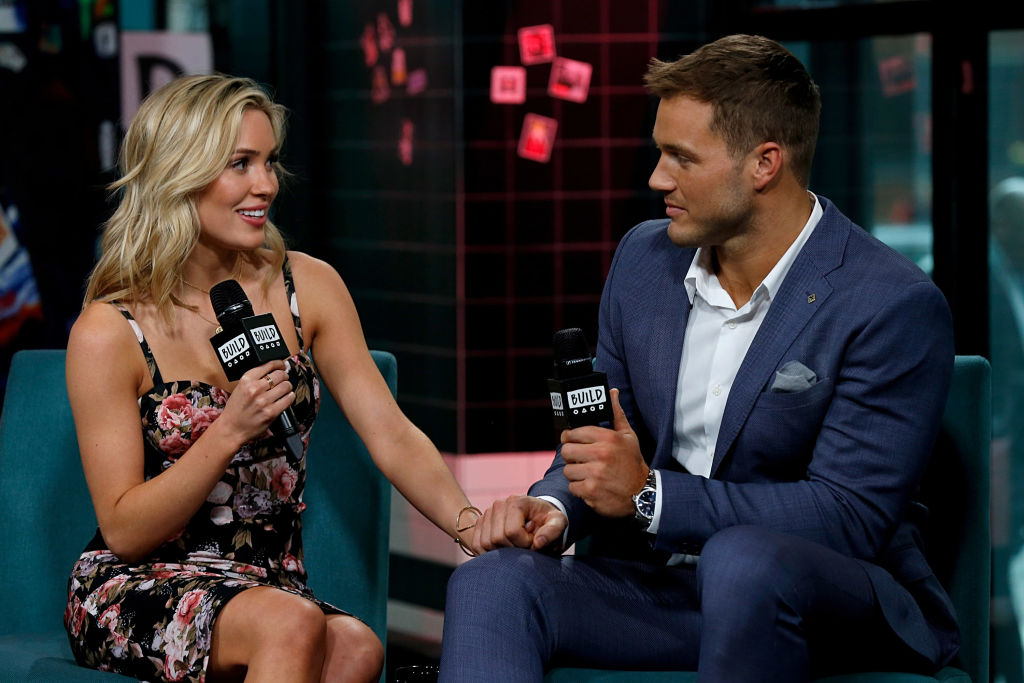 Going into last night's part two of the finale, we weren't so sure if Colton was going to get that happy ending he so badly wanted with Cassie. After Cassie broke up with him and decided to leave the show, Colton responded by doubling down harder and making the decision to "fight for Cassie." The day after he jumped the fence, he broke off his relationships with Tayshia and Hannah G., who were both heartbroken and shocked, to show Cassie just how serious he was about her.

But Bachelor Nation was so nervous that Colton might be doing all of this for someone who just wasn't interested in him the same way he was interested in her. She told him plainly that she loved him but wasn't in love with him, and she didn't know if she could get there.

When Colton knocked on her door to ask for another chance, she was still hesitant. When she met his parents, she was reluctant. It's not exactly every parent's dream to meet the love of their son's life only to find that she's not crazy about him. Even still, Colton was sure about him and Cassie; he did not waver.

What changed?

Based on what Cassie had been communicating to Colton, it was pretty clear to us that she just wasn't interested in him. It seemed like she was constantly looking for different ways out. She even told him she wasn't sure if she was ready for a relationship, let alone a proposal (why she decided to go on The Bachelor, then, we'll never know).

But then she opened up to Colton about her last serious relationship. She told him how controlling her last boyfriend was and how she felt she lost a big part of herself. She communicated her fears about moving forward with anyone–she said she didn't want to lose herself again. For the first time in their lengthy roundabout discussions, this piece of information felt like it finally got to the root of the issue. Colton assured her that she will not lose herself in a relationship with him. He'll have his friend group and she'll have hers; they can still live separate lives. This, finally, seemed to put her at ease.

Cassie and Colton at the finale

When Cassie and Colton came out to talk to Harrison during the finale, the couple looked incredibly in love. More importantly, Cassie looked to be incredibly in love with Colton! He knew all along that they could get there, all he had to do was put her worries at ease. Since the finale aired, the couple's been celebrating their no-longer-hidden love by frequently posting to Instagram. It really is very sweet.

It should be noted, though, that while this situation ended on a happy note, in most cases, when a woman says she doesn't want to be in a relationship, you should just believe her. As intimate as the footage was of the couple's initial breakup, there was a lot of Cassie-Colton content we didn't get to see. The episodes leading up to the show's ending were almost surely edited in such a way that really made it seem like Cassie was not interested in being with Colton, which creates a potentially dangerous lesson for audience members watching at home when the two end up together very happy and in love.

Read more: 'The Bachelor': Demi Was the Star of Women Tell All
Check out The Cheat Sheet on Facebook!