'The Bachelor': Colton Picks Out Cassie's Outfits
Cassie Randolph won Colton Underwood's heart on the most recent season of The Bachelor, but not before a hefty helping of drama. On their fantasy suite date, Cassie told Colton that she was quitting the show. The upsetting news prompted the then Bachelor to infamously hop an eight-foot fence out of frustration. After breaking up with the remaining two contestants, Colton devoted the rest of his time on the show to winning Cassie back. He succeeded and, today, the two seem to be pretty happy together.

In a recent interview with Cosmopolitan (she's featured in the July print issue), Cassie spoke about her fashion sense and her and Colton's relationship today.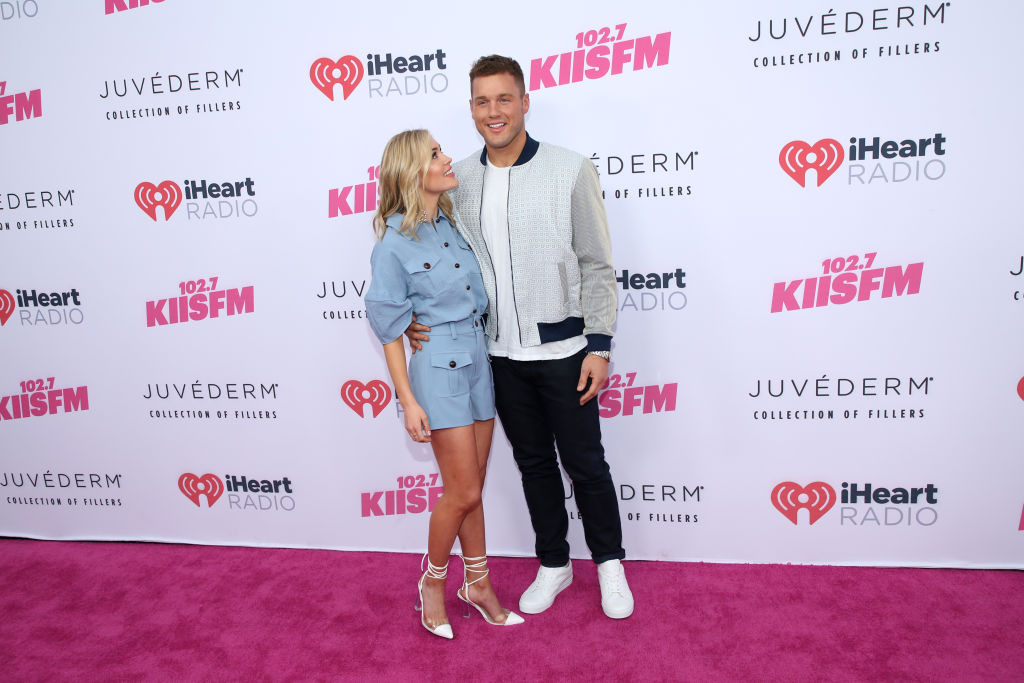 As it turns out, Colton's the person in the relationship with the better fashion sense.

Cassie's Instagram followers can tell you that if she's not at an event or modeling, she's pretty much the queen of casual. When she appears on her Instagram stories she's typically in an oversized T-shirt with a messy bun or biking around Huntington Beach in cutoff shorts and a loose sweatshirt.

Some of her favorite things to wear? "I wear Colton's shirts to bed and his sweatshirts outside," she told Cosmo.

Largely, her sense of style (and comfort) hasn't changed since winning The Bachelor.

Colton, on the other hand, is quite the fashionista, according to Cassie.

"Honestly, Colton is super into style and he's a lot bolder than I am," she said, adding that he "loves fun jackets" and has been known to rock a cheetah-print boot.

Colton acts as Cassie's stylist for events

Cassie may even think her boyfriend has a promising future as a stylist. That incredible white jumpsuit Cassie wore on After the Final Rose? Colton helped pick it out. She says at fittings for events Colton will head to the dress racks first and hand Cassie his top choices (very Kanye of him).

But Colton still knows what Cassie likes and that's comfort before everything else. He just bought her a pair of Cloudfoams.

"He's very sweet," she said. "He enjoys pampering me."
In fact, Cassie says her comfortable footwear was a topic of conversation that came up for them quite a bit when they were first getting to know each other on The Bachelor.
"I hate uncomfortable shoes. Colton would make fun of me because on The Bachelor, I wore the same Velcro heels to almost every cocktail party. The first time I wore them, he noticed. He was like, 'I've never seen a girl wear Velcro heels!'"
Cassie still has her Velcro heels. But now that she has Colton to help her pick out dresses and shoes, she'll probably be wearing a lot less of them.  
Read more:'The Bachelor': Cassie Randolph Defends Her Body Language With Colton Underwood