'The Bachelor': Colton Says Producers Knew For a While He Was Going to Choose Cassie in The End
Since the end of his season, Colton Underwood's maintained he knew Cassie Randolph was the one ever since their one-on-one in Vietnam, and maybe even before. He said, from that date on, when he was with other women, he couldn't help but think of Cassie.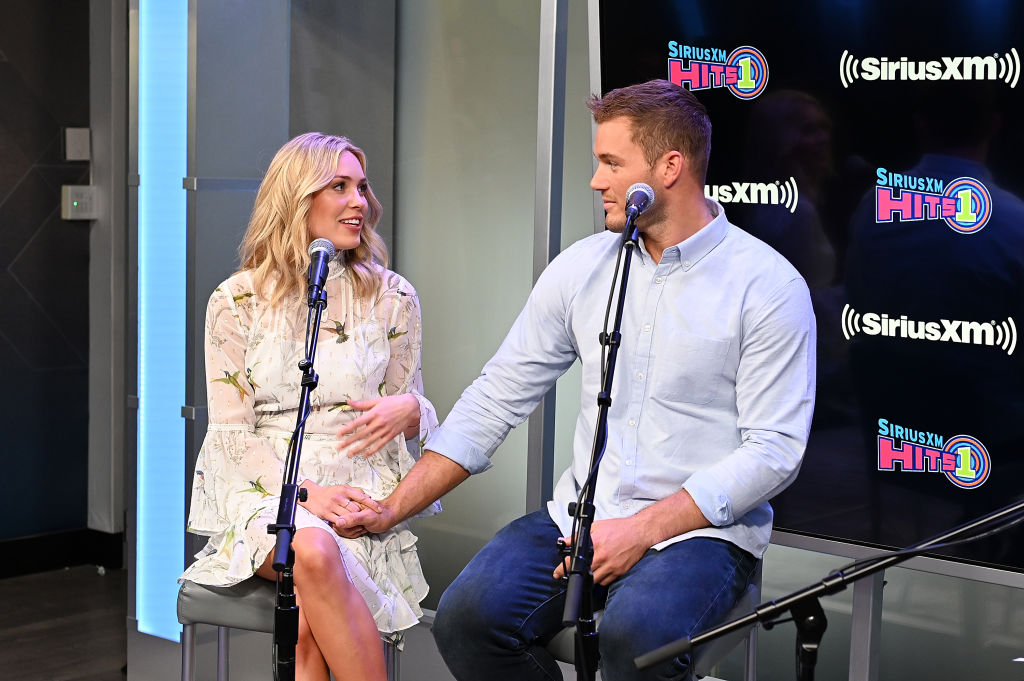 In a recent interview with Jenny McCarthy on The Jenny McCarthy Show on SiriusXM, Colton spoke about not being able to "fake it" any longer with the remaining two contestants, Tayshia Adams and Hannah Godwin. He revealed that the fence-jump was a way for him send a message to producers to let them know that he was serious about only Cassie, and didn't want to move forward with the other woman.

Colton reveals what the fence-jump was really all about

"Let's just say that Cassie didn't wind up saying 'I'm out,' you would have had to fake it with those other two girls, Colton. How hard is it to look in them, in their eyes, and be like 'you just might be the one?'" asked Jenny McCarthy.

"That was the hardest part for me. It happened the way it did because I just couldn't do it anymore. I don't want to like out anything but it's just like, in a way, I think production knew where my mind was and where my heart was and they were trying their hardest to keep it as open as possible because that's what the show is–is like they just want you to exhaust all options and you're in a unique spot in your life where you can do that. So they were trying their hardest to keep my mind open and they just couldn't do it anymore. I couldn't do it anymore. I felt dirty. I felt like I was cheating on her. It got to a point where I just didn't want to live that way anymore. I had to do something to get their attention to let them know 'hey I'm not kidding, I'm not joking, work with me here. Let's figure out a way to finish this show, I want to finish your television show, we'll make this good, but like this is the rest of my life. This is my life after this,'" he said.

"Good for you for being authentic to yourself because producers will take you as far as you can go," replied the host.

"That's their job, like I respect it," said Colton.

In the same interview, Cassie went on to describe the hardest part, for her, of watching the season back.

"It was really hard watching him–honestly the making out I can get over. But having actual connections with girls and having deep conversations with them was really hard because I was like 'Oh, ok. You guys actually had deep conversations that I have to watch,'" said Cassie.
"Girls say that emotional connection sometimes is harder to swallow than the physical," replied Jenny.
"Yes! That was harder to watch. Exactly," Cassie agreed.
Colton and Cassie didn't have the smoothest road to love. But they're extremely happy together now and say they wouldn't change their story for anything because it got them to where they are today.