'The Bachelor': Colton Underwood Can't Wait To Be A Dad
Just after Colton Underwood and Cassie Randolph's season of The Bachelor aired, the franchise couple said in several interviews that they'd like to get engaged within the next year.
But as time went on, Underwood and Randolph changed their response when asked about when they planned on getting engaged.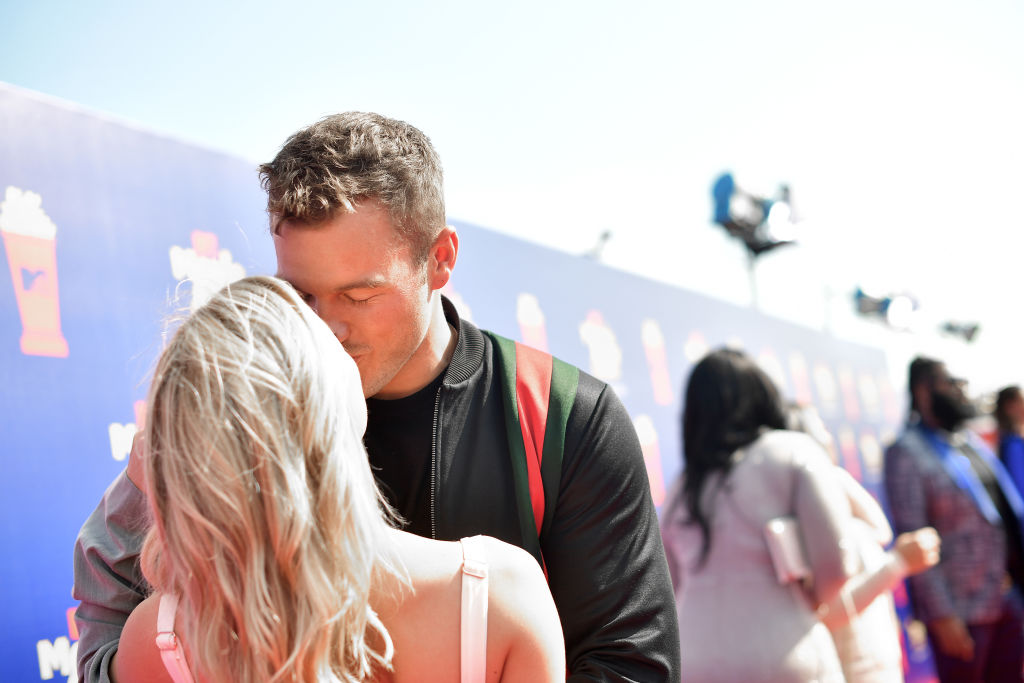 "I felt like I had to put a timeline on when we were going to get engaged because it was so abnormal, but I think for us, let's just be normal, let's enjoy dating each other," Underwood told ET.
Randolph explained that, initially, the couple felt defensive of their relationship since they were met with so much backlash when the finale aired. 
"I think coming off of it, honestly, we felt the need to defend it," she said. "Yes, we're at this stage, and we wanted everyone to believe how much we cared about each other, because we do, so much, and we thought that was how we'd go about it."
Cassie Randolph and Colton Underwood on moving in and getting engaged
"I think we plan on getting engaged and then plan on moving in together somewhere between then and the wedding. We don't really know. We're still trying to figure out that whole dynamic," Underwood told ET back in May.
In a separate interview with Us Weekly, he said he and Randolph don't see a point in rushing something that's going to last forever.
"We just don't want to rush something that's going to last forever. I mean, there's no point in that. We want to build such a strong foundation for ourselves to use to sort of launch us for the rest of our lives and that's what we're doing."
The former Bachelor did admit that, before Randolph, he had a timeline in mind for when he wanted to get married.
"In a way, I hoped I'd be married by 24 and then going on a reality show at 25 and now I'm 27," he told Us Weekly. "I don't think there is a perfect age [for marriage], but it's just sort of the timing of it all and where your life is at."

Colton Underwood says he was born to be a dad

As Underwood's Instagram followers will tell you, the former Bachelor is a big fan of kids (kids and dogs).

In a recent interview with Extra, he was asked about his upcoming gig at the Kids' Choice Awards.

"I love kids. I've said this before: I feel like I was born to be a dad. So I'm really looking forward to seeing the kids because they live life the right way, let's be honest. They have no worries and they don't care what people think of them. Every day. All-day every day," he said.

When asked, straight up, if he was expecting a child, Underwood said:

"I'm not expecting a child but I can't wait for a child."

Underwood has said before that he and Randolph want to be young parents, so maybe the former Bachelor will realize his destiny sooner rather than later.

"I want to be a young, cool, hip dad and I know Cass wants to be a young mom as well, so we'll see whatever that means to us," he told Us Weekly. "That's a conversation that we're gonna have to have and figure out."

Read more: 'The Bachelor': Colton Picks Out Cassie's Outfits