'The Bachelor': Colton Underwood Has Some Dating Advice For The Ladies
Colton Underwood and Cassie Randolph haven't exactly had the smoothest road to love. The two started dating during Colton's season of The Bachelor. He was immediately very smitten. Cassie, however, had some warming up to do. When the two would go on dates, you could tell that Colton was all-in but Cassie was a little more could-take-it-or-leave-it. Eventually, Cassie broke up with Colton before the evening portion of their fantasy suite date. It's what prompted him to jump an eight-foot fence. He only returned to break up with the remaining two contestants (Hannah Godwin and Tayshia Adams) and devote the remainder of his time on the show to winning Cassie back. 

He was successful and, today, the couple seems to be very happy together.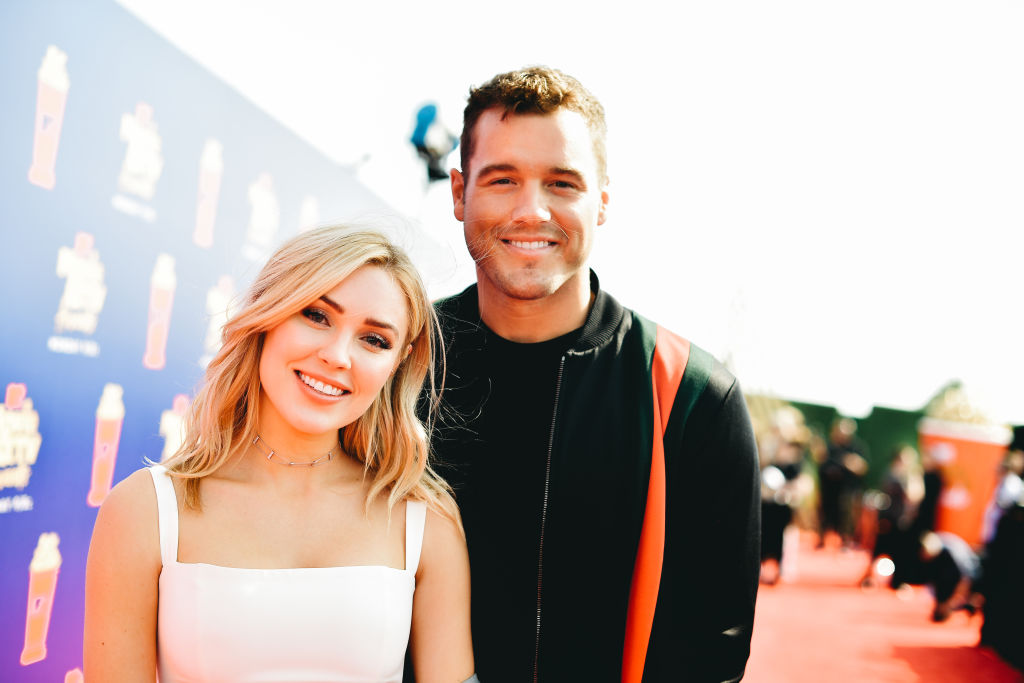 Colton Underwood was nominated for 'Most Meme-Able Moment' for jumping an eight-foot fence on 'The Bachelor'

Colton was recently nominated for MTV's Most Meme-Able Moment. On the red carpet, he and Cassie were interviewed about the reality star's nomination.

"I never thought that jumping a fence would get nominated for an award but it's exciting to be here, it's exciting to be nominated. There are so many people who work so hard to put this show on, and I joked with production the whole entire year, I was like I want this show to win every award possible. Because everybody works so hard and they invest in you and they care for you so I'm very, very excited to be representing The Bachelor franchise," he said.

Colton Underwood's dating advice: stop dating boys; start dating men

The interviewer went on to ask the couple for some dating advice, as she was experiencing some dating troubles of her own–"you know, boys."

"That's your problem: boys. You need to be dating men," Colton responded.

"This is why you're The Bachelor, because you know what's up," the interviewer responded.

"Have somebody who has their life together first. You can't fix somebody so you have to make sure that they have their ducks in a row," he said.

Cassie Randolph and Colton Underwood are still adjusting to life as reality TV stars

The interviewer went on to ask the couple if they've felt any more adjusted to their new life as of late.

"It's so surreal," Colton responded. "It's been kind of a crazy adjustment I think for both of us. It's been a little bit of a change and we're still adjusting to it a little to be normal to be completely honest but we're having fun with it."

"No, yeah, we're having a lot of fun with it. It's definitely different. Sometimes, like, scary, but it's been very fun. I feel super lucky," said Cassie.   

Read more: 'The Bachelorette': Cassie Randolph and Colton Underwood Think Peter The Pilot Should Be The Next Bachelor