'The Bachelor': Colton Underwood Makes A Snarky Comment About Rachel Lindsay Over Raven Gates Drama
Rachel Lindsay and Raven Gates first became friends on Nick Viall's season of The Bachelor back in 2017. Lindsay came in third while Gates was the runner-up. After Viall's season, Lindsay went on to become the bachelorette and Gates found love on Bachelor In Paradise (she's currently engaged to Adam Gottschalk).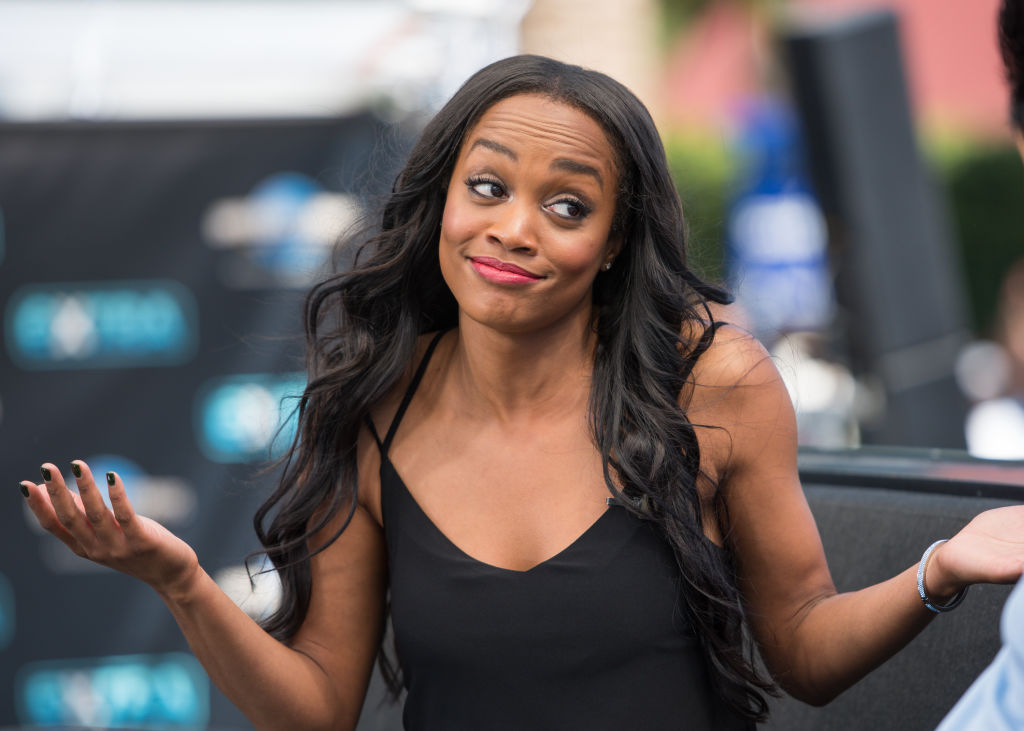 Since their meeting, Lindsay and Gates have always been close.
"Not only is she making history by being the first African American female to have a bachelor/ette lead BUT she is MORE than that!!" Gates wrote on Instagram when Lindsay was announced as the bachelorette. "To list all of her attributes and qualities that I love would be too long to type. America will soon find out that She IS laughter. She IS friendship. And she IS LOVE. I am ALWAYS in your corner Rach! I love you so much!! now go show America what they've been missing!!!! & bring home the Love of your Life!!!!!!"
The Rachel Lindsay and Raven Gates feud
But in the last several months, Bachelor Nation has noticed that the two haven't been spending as much time together. Gates wasn't at Lindsay's bachelorette party, nor was she at her wedding when Astrid Loch, Kristina Schulman, Bibiana Julian, Alexis Waters, and Whitney Fransway were.
It was clear that something had happened between the two. But everyone's been pretty hush-hush about the falling out until Lindsay was asked about it on Watch What Happens Live With Andy Cohen.
A caller asked Lindsay what went down between her and her "ex friend."
"I can't say. I promised I wouldn't say," Lindsay told Cohen. "But it was enough for me to not want to be friends with her anymore."
Cohen asked if the two had made up since.
"No." Lindsay responded, adding that she "never will be" friends with Gates again.
Colton Underwood comments on the Rachel Lindsay, Raven Gates drama
In an Instagram post made by Us Weekly about the Lindsay, Raven feud, former bachelor Colton Underwood commented, "Shocker. Rachel mad at another person… does she like anyone?"
On another Us Weekly Instagram post he commented:
"I'm not weighing in on the Rachel/Raven drama. I could care less about that, not my business. What is my business is the countless number of times she's spoke poorly of me… including that time she ran her mouth about me to Cassie…Funny thing is I have never met her." (Yikes!)
Lindsay has yet to respond to Underwood but Viall did respond to Underwood's first Instagram, saying: "Pretty sure [she likes] me."
Read more: Some 'Bachelor In Paradise' Fans Noticed Katie Morton's Not Wearing Her Engagement Ring From Chris Bukowski In This Photo