'The Bachelor': Could This 1 Contestant Be 'The Bachelorette' Season 14?
Each season of The Bachelor, there are two questions asked all season. First, who will get the last rose and potentially a proposal in the end? And second, who will become the next star of The Bachelorette? It's still pretty much anyone's game for Season 14, but there are a few ladies who are standing out from the crowd.
This season has been an interesting mix of personalities and beautiful women. Again, the show broke the mold of its formula with its casting. But there is one contestant that is getting so much buzz that it might be foreshadowing on who will be the next star.
We're talking about Seinne Fleming, a contestant who has so far avoided the drama, but shined every time she does make it on screen. We believe she is the one contestant who could be The Bachelorette Season 14, and here are seven reasons why.
1. She is really into the fairytale ending
We got to learn a little more about Fleming and how she sees love on her one on one date. She opened up, saying she didn't exactly have an example of a couple in love when it came to her parents growing up.
As she told Luyendyk Jr.:
When I was 14, I remember seeing my parents struggle with their relationship, so I learned at a young age that love was very difficult and complicated and there can be heartbreak. In addition to that, I'm a black female, and they don't tell a lot of stories about girls like me having the fairytale ending. Growing up in the U.S., you don't see love stories with girls that look like me. I didn't have something to look at and say, 'Oh, that could be my story.'
Who doesn't want to see her having her happy ending after that?
Next: Fleming stood out immediately for this thing on her resume.

2. She is educated
What makes the Newport Beach contestant stand out is that she graduated from Yale University in 2012 with a B.A. in Economics.
There have been contestants of all types of backgrounds on the show, but only few who make it to The Bachelorette have impressive resumes, like Rachel Lindsay, who is a lawyer.
Next: She has brains, but also beauty. 

3. She was also a pageant girl
Fleming isn't just smart, she is also beautiful. She used to be a pageant girl and was Miss Teen Long Beach in 2007. Now she works on herself through her side gig of being a certified yoga instructor.
Next: What Chris Harrison said about her might be a hint of what's to come

4. Chris Harrison called her 'flat-out impressive'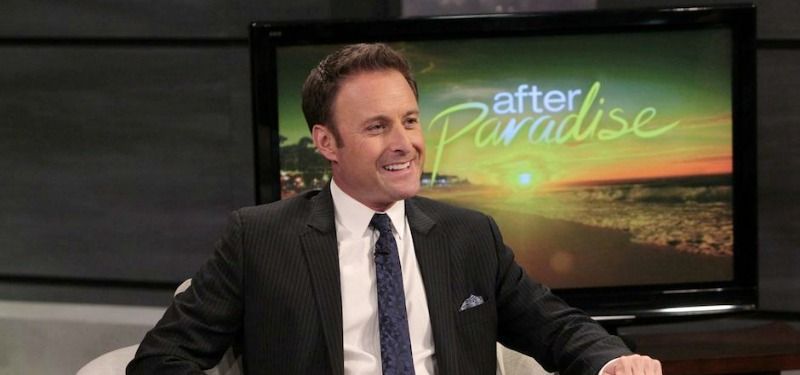 The Bachelor host was blown away by the Yale University grad and included her in his top five choices for Luyendyk Jr..
"This girl is flat out impressive," he told People. "She's incredibly intelligent and she definitely has this zest for life that Arie is in awe of. He's a little bit mesmerized by her."
Next: This is why a season starring Fleming wouldn't be boring.

5. She is down for adventure
The real estate manager is also down to have fun. She won the first group date challenge, which was the demolition derby. She finished the day off by chugging milk and getting a trophy.
So she might not be heavily involved in drama, but she could be a fun bachelorette.
Next: This compliment might be a sign that fans want her to be next.

6. Most people's reactions are that she's 'too good'
Many fans are Team Seinne, but they are also saying she's "too good" for Luyendyk Jr. and even for the show.
She responded to this by tweeting, "For those of you saying I'm 'too good' for the show, I appreciate it, but is there such a thing? I may not be the typical contestant, but everyone has a story and the timing and circumstances worked out for me


!"
Next: Mike Fleiss' latest comment might be a sign that she could be the new star.

7. Mike Fleiss is open to another non-white lead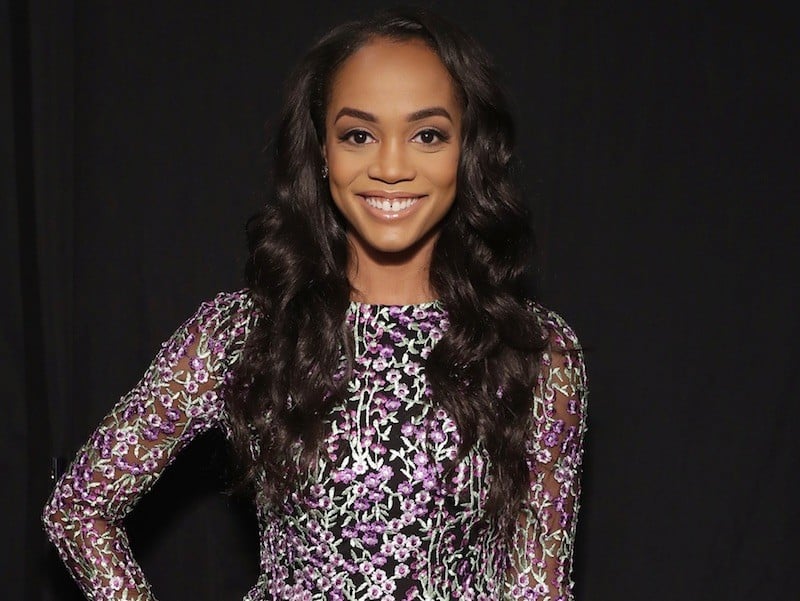 Producer Mike Fleiss was recently asked about the drop in viewers during Rachel Lindsay's season of The Bachelorette. But he said he isn't discouraged in being more inclusive with the franchise and would cast another nonwhite lead.
So why not cast this season's standout, Seinne?
Follow Nicole Weaver on Twitter @nikkibernice.
Check out The Cheat Sheet on Facebook!