'The Bachelor': Demi Was the Star of Women Tell All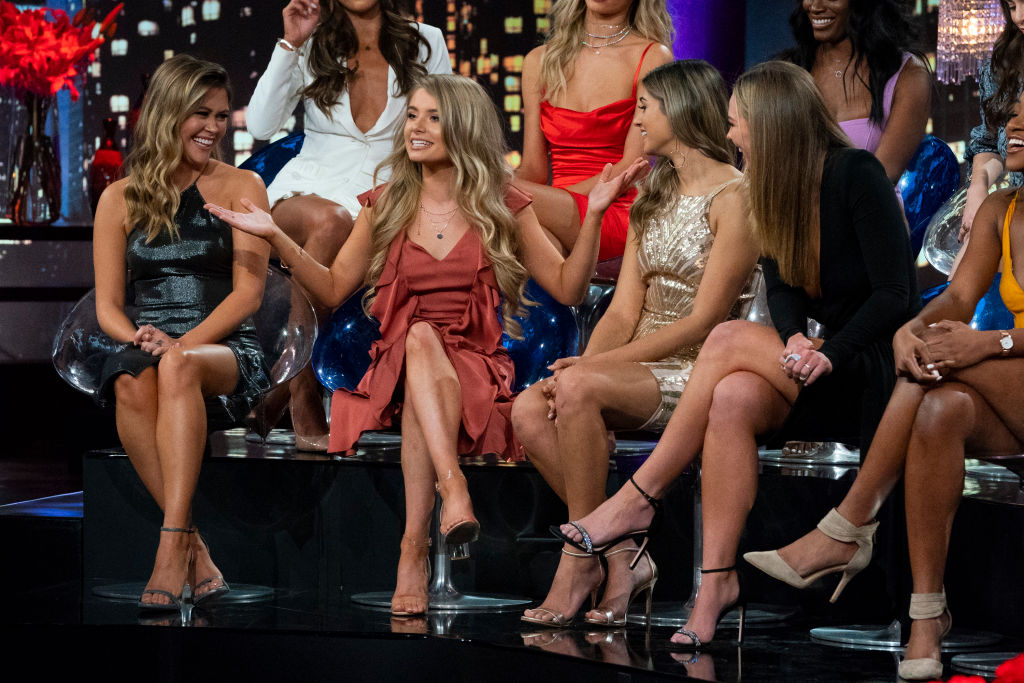 Last night's Women Tell All episode of The Bachelor was nothing short of disheartening in terms of sisterhood and good communication. At the same time, it was wildly entertaining to watch. It's important to remember that the two are not mutually exclusive and that, my friends, is where good bachelor TV is born. A clear audience favorite emerged from last night's battle royale and that was none other than America's favorite girl next door with the confidence of a white male CEO, Demi Burnett.
The pacifier incident

Chris Harrison said it best when he said that Demi is a lightning rod for drama. Her confidence and big personality tend to get her into some less-than-friendly situations. Despite that, Demi was actually one of the more well-spoken women on the show this season, and particularly during the Women Tell All episode. She gave her little quips and one-liners and relished in the audience's reaction to her, but she never got riled up to the point of getting out of her seat or screaming, which is more than other contestants can say. She even got a pacifier shoved into her mouth and kept her cool.  

"She embarrassed herself enough tonight and that's all the pleasure I needed out of that," Demi told Entertainment Tonight in response to a question about her reaction to the pacifier incident.

Demi's interview with Chris Harrison

Demi was one of the few lucky ladies selected for a one-on-one interview with Harrison. In addition to talking about the drama Demi was involved in, they also touched on the intimacy of her and Colton's relationship. He also brought up her choice to talk to Colton about her mom, who recently got out of federal prison. She gave extremely candid answers to Harrison's questions, discussing the complicated nature of her and her mom's relationship.

She's open about her sexuality

It's no secret that The Bachelor isn't accustomed to women who are upfront about their sexuality. Demi's always been comfortable talking about sex on camera (Colton's virginity is literally the first thing she talked to him about), and last night's Women Tell All wasn't any different. She told Harrison that she's comfortable with her promiscuity (it's 2019 after all), and she told Colton that he missed out on a fun fantasy suite with her (and honestly we believe her).

We'll be seeing Demi again–maybe in Paradise

At the end of Demi's one-on-one interview with Harrison, he told her he had a feeling we'd be seeing her again. Dust off your blenders because it's time for some margs–we're thinking Paradise is on the horizon.

Demi's fans

It was pretty obvious that the Women Tell All audience was on Demi's side, what with their chanting her name and all. People at home flocked to Twitter to show their support as well.

Bottom line: Demi is unapologetically herself; she's an articulate, strategic contestant, and she makes for good TV. We can't wait for Paradise, Demi, we'll bring the sausage.

Read more: 'The Bachelor': Colton's Options After Cassie Left

Check out The Cheat Sheet on Facebook!