'The Bachelor': Did Colton Underwood Make a Mistake by Sending Caelynn Home?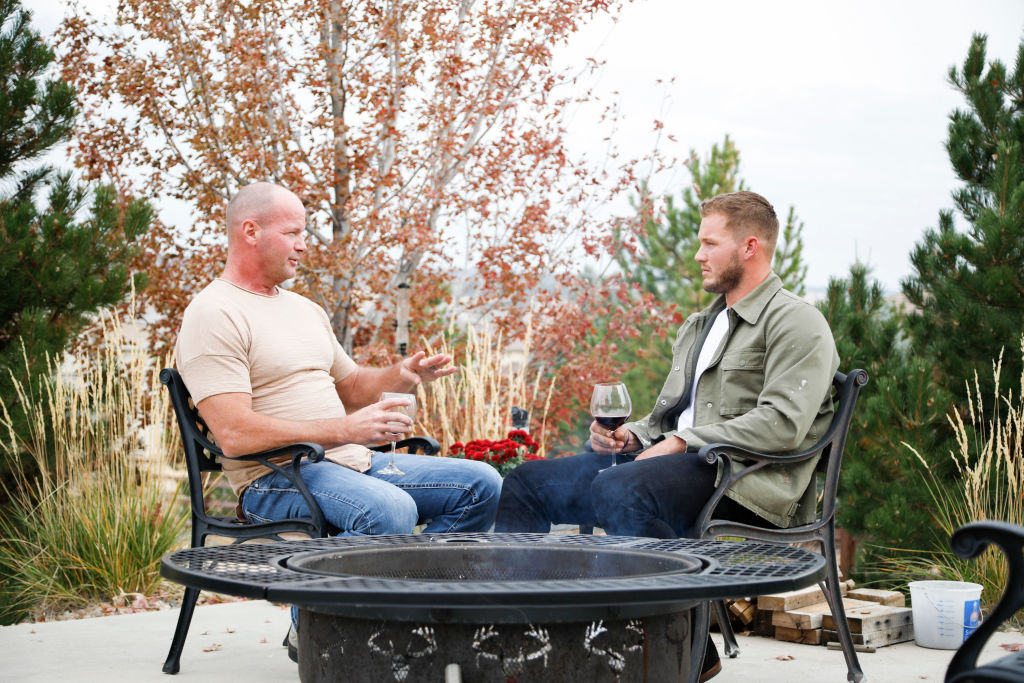 This season of The Bachelor has been particularly drama-filled. So drama-filled that when Kirpa, one of the contestants, fell on a rock and split her chin open it didn't even make the episode because there was so much other drama to fill the hour. In previous seasons, a medical injury like that would have been milked in previews for weeks prior.

Needless to say, all this drama has our bachelor's head spinning. This season, Colton's been particularly concerned about which women are "here for the right reasons." Why is he so concerned about everyone's intentions? Because every time a woman's sent home she warns him to be careful about some of the remaining ladies. With each goodbye, he's become more and more paranoid.
Papa Underwood to the rescue

Thankfully, he received a sound piece of advice from his dad. During the episode he introduced Hannah B. to his family, he took the opportunity to pull his dad aside and talk to him about the rumors he'd been hearing about the women who were "here for the wrong reasons" (let's all remember that "the wrong reasons" equate to wanting to stay on the show as long as possible in the hopes of building an Instagram empire/becoming the bachelorette/getting to go on Bachelor In Paradise).

"You have to be careful with that," was his sound advice to his son, and it seemed to finally calm Colton down. Women on The Bachelor, especially women on their way out, are going to say things just to say things. They're feeling defensive, hurt, blind-sided– and they know Colton is particularly sensitive about if people are truly on the show for him.

Mr. Underwood also told Colton the best thing he can do is listen to his gut. He'll know who's here for him.

Why Colton sent Caelynn home instead of Cassie

This advice, in fact, could be what persuaded Colton to send Caelynn home last night. Caelynn has been a front-runner since the pirate group date. She stood out, and she and Colton seemed to have undeniable chemistry right off the bat.

Caelynn was incredibly honest and vulnerable with Colton and, as a result, he really opened up to her as well. As far as the audience watching at home has seen, it seemed like he had some of his most real conversations with Caelynn; the two truly had a connection. But having a connection like that doesn't necessarily translate to a proposal. By the time Caelynn got sent home, it was almost easier to see the two as good friends rather than being madly in love (despite him having told her recently that he was falling in love with her).

Where Caelynn had been up-front with her strong feelings for Colton, Cassie is a little more hesitant. But the chemistry between Colton and Cassie is red hot (to Cassie's dad's dismay). Colton was visibly upset leaving his date with Cassie. He wanted that L-bomb but Cassie just wasn't ready to give it to him. And yet, he took the advice of his dad and followed his heart and moved forward with the women he had the most chemistry with.

Did Colton make a mistake?

Was it a mistake? We don't think so. Colton was noticeably different with Caelynn from the start of her home-town. If he wasn't feeling it anymore–why force it?

Read more: We're Convinced Colton Underwood Doesn't Lose His Virginity in the Fantasy Suite

Check out The Cheat Sheet on Facebook!