'The Bachelor': Did The Producers Give Hannah G. More Time With Colton Than Other Contestants?
Hannah Godwin was awarded the first impression rose on night one at the Bachelor Mansion. She and Colton really hit it off. The parts of their conversation that were shown seemed to be easy and filled with chemistry. According to Hannah, the two even kissed twice during the course of the evening.

Hannah G. got more time than usual with Colton on the first night

Recently, in an interview with former Bachelor contestant Olivia Caridi on her podcast "Mouthing Off," Hannah spoke about her first moments with Colton the night she stepped out of the limo.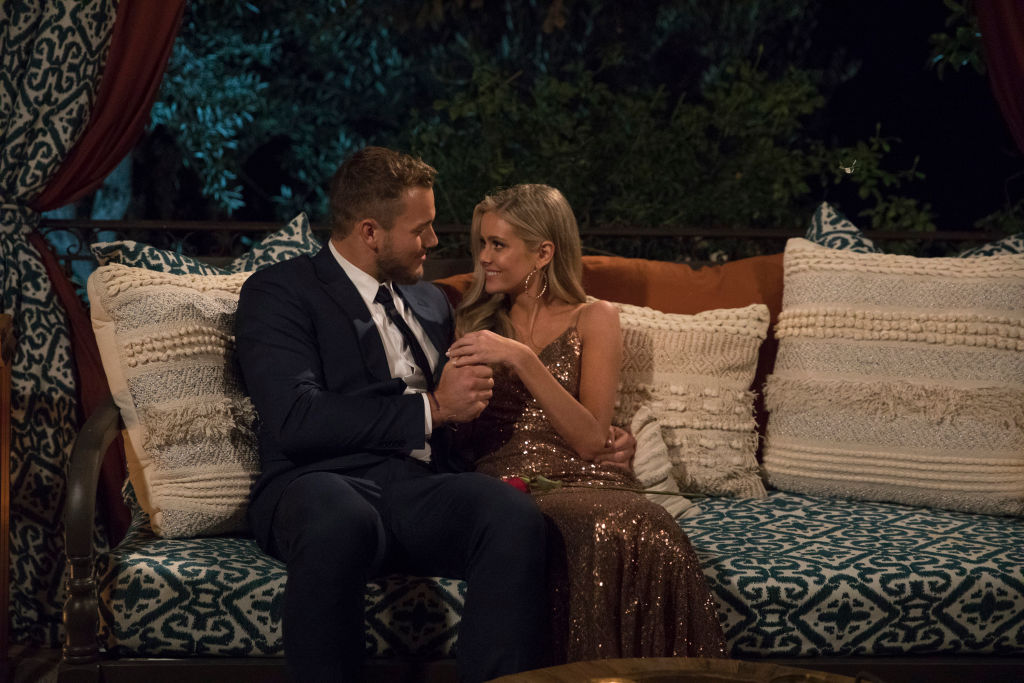 "I went to [the production team] and was like 'hey I want to talk to him, what do I have to do to do that?] and they were like 'we got you.' I had to interrupt, but I didn't get interrupted," she said. "We definitely had a lot of time to talk that first night. Maybe over 20 minutes. It was a while."

It wasn't until later in the night when Hannah was talking to some of the other women that she realized how abnormally long her conversation with Colton was.

"It was just such a big crazy thing in my head I was like 'there's just no way I would even make it past the first night'–I told my mom that. I was just like 'I have no clue.' Then I talked to him towards the end of the night and a lot of the girls were like 'I haven't had time with him, I only had like one minute," and, this sounds bad but, in my head I was like 'oh shoot is this happening?' I never told them that I had a lot of time. I never told anybody that we kissed, which, there's pictures of it so I can actually say that we did. But we kissed for the first time while we were talking but they didn't show that," Hannah told Olivia.

"Then we went into the other room and stuff and we were talking about the rose and I was like 'there's absolutely no way,' and then he called my name and I was like 'holy crap this is crazy.' And I was literally telling him 'How is this happening, what is going on?'"

Olivia asked Hannah if she thought the producers might have intervened to give her more time with Colton.

"I was trying to figure that out. I didn't know if just no one was interrupting me or maybe I just went in at a good time…?" she replied.

What Hannah G. first noticed about Colton

What did Hannah notice about Colton after all that quality time? She said the main thing that jumped out at her was how intensely he held eye contact.

"His eye contact is bomb. He had amazing eye contact. And it wasn't just like 'ok I'm looking at you' it was like 'I'm staring into your soul.' But I don't even know if it was my soul it was like through my eyeballs, through my soul, through the back of my head and staring off. It was like deep eye contact," she said.

Read more: 'Bachelor in Paradise': Who Hannah G. Hopes to Meet at the Beach
Check out The Cheat Sheet on Facebook!