'The Bachelor': Do All of the Fantasy Suites Actually Happen Around the Same Time?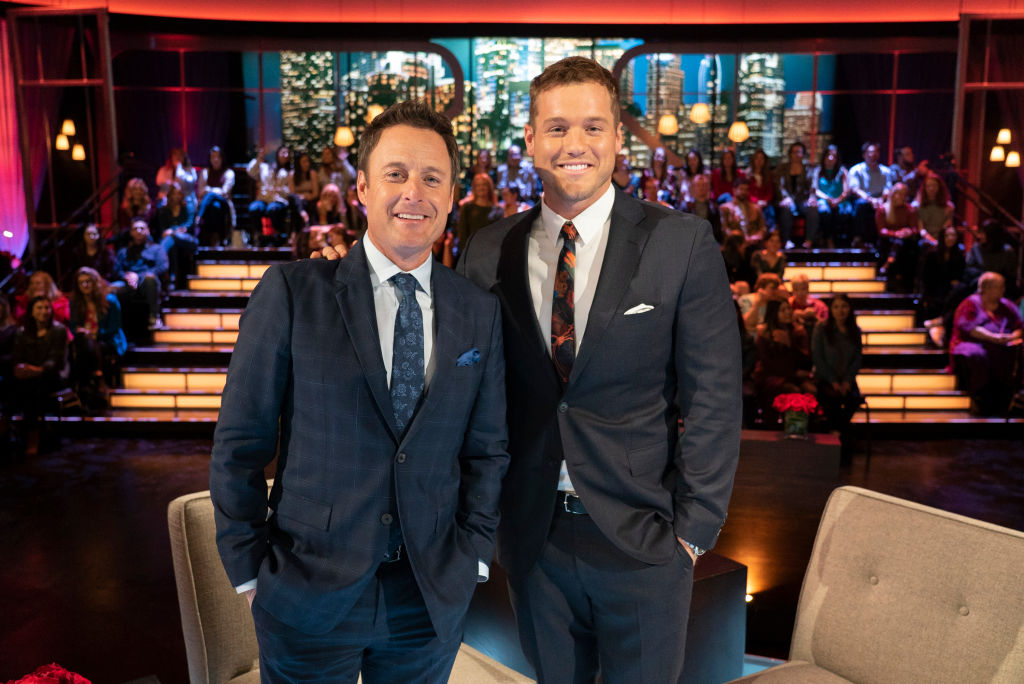 The time for fantasy suites on The Bachelor is important because it's right before the final rose. It's also the one time the couples can be alone together, and we get to see their reactions afterward. Fantasy suites are all in the same episode, but are they actually filmed that close in time? Here is everything you need to know.
The Bachelor Season 23 took about eight weeks to film in total
Fans are watching a journey of the star going from 30 women who could potentially be his future fiancée to just one. That might feel long but in reality the show is filmed in a pretty short time.
According to This Insider, Arie Luyendyk Jr.'s season of The Bachelor started filming on Sept. 20 then wrapped up by the end of November. It reportedly took nine weeks to film and that's longer than some seasons in the past.
Sean Lowe from Season 17 had just six weeks for his season. That ended happily with him marrying Catherine Giudici in 2014. They have two children together.
Colton Underwood started filming his season on Sept. 21 and Reality Steve reported his final rose ceremony was filmed on Nov. 15. That is about eight weeks for his season.
Throughout those weeks, cameras are rolling for almost the entire time. However, couples get a break in the fantasy suites where they are left alone for a night together. The episode that covers fantasy suites make it seem like the star does all three back to back, but there is some time between.
The fantasy suites happen within a two-week period
The show makes it feels like everything is happening so fast and maybe the star is jumping around suite to suite. However, Andi Dorfman, who was the star of The Bachelorette Season 10, revealed how much time it actually takes for fantasy suites to be done.
"What people likely don't realize is that the fantasy suites are stretched out over a two-week timespan," Dorfman told The Hollywood Reporter. "It does come in one quick episode, but this isn't back-to-back like viewers see."
Ali Fedotowsky also revealed how much time they really get in there. "It's like one day, one off night… so it's every other night," she said according to Entertainment Tonight.
"You wake up at kind of at your leisure (around 8:00 or 9:00am)," added Chris Soules, who was the star of The Bachelor Season 19 "The next morning you're preparing for your next date with the next girl."
Courtney Robertson wrote in her book, I Didn't Come Here To Make Friends: Confessions of a Reality Show Villain, about what it was like to be in the fantasy suite with Ben Flajnik. "Ten minutes after we were in the cottage, the camera crews, handlers, and producers scrammed, and we were completely alone for the first time ever," she wrote.
Although production left them alone, they made sure there was a way for the couple to reach them. "Producers had left a cell phone for use in case of emergency, but they did not leave us any condoms."
In the end, the fantasy suites can be filmed within a two-week timespan and the entire season can take up to nine weeks. That's not very long, but there are a few couples who managed to make it work.
Read more: 'The Bachelor': What Really Happens in the Fantasy Suites?
Check out The Cheat Sheet on Facebook!