'The Bachelor': Do Hannah G. and Caelynn Miller-Keyes Want to Go for the Same Man?
We've seen plenty of crazy seasons of The Bachelor over the years, and Colton Underwood's season certainly stands out among them. While it all started with many beautiful girls hoping to capture Colton's attention, it was Cassie Randolph who won his affection in the end. A breakup, a fence jump, and a surprise lack of a final rose ceremony later, Cassie and Colton are together and happier than ever.
Unfortunately, many of the girls who were falling for Colton were left heartbroken in the end. And frontrunner Caelynn Miller-Keyes as well as runner-up Hannah Godwin have discussed the heartbreak and how they plan to move forward. According to interviews from both of them, we could see them fighting for the same man in the future, too. Here's what they said.
Hannah G. recently mentioned who she'd like to see on Bachelor in Paradise
We're not sure which leading ladies from Colton's season will make an appearance on Bachelor in Paradise, but fan-favorite Hannah G. has considered the option. During an interview with Extra TV, she was asked if she would consider going on reality TV once again for love — but this time, on Bachelor in Paradise. Hannah said, "I'd be open to it. I love the beach, and I love love. So I heard you can find both of those things there. It's possible, you never know."
Not only was Hannah asked if she'd be open to Paradise, but she was also asked who she hopes to see on the beach if she chooses to go. Her answer was, "I think Blake's a catch. So I'd like to see him there." Blake Horstmann nearly won Becca Kufrin's affection on The Bachelorette, but he was rejected at the final rose ceremony, giving him plenty in common with the Southern blonde beauty. Hannah then added she first wants to "hang out" with him, of course, "to kind of figure out if that would work and everything. So maybe Paradise would be a spot to meet each other."
Caelynn Miller-Keyes also said who she wished was The Bachelor before meeting Colton
It seems Blake caught more than just Hannah G.'s eye, too. We know Caelynn Miller-Keyes as being totally blindsided when she didn't receive a rose after her hometown date with Colton — and many saw her as an early frontrunner to win his heart. Unfortunately, she's mentioned she's still not totally over The Bachelor. And she's also mentioned in numerous interviews how difficult and taxing the entire show was for her emotions.
She did open up during a fun interview with the staff of The Ellen DeGeneres Show about finding love again, however. When the staff asked Caelynn if she'd ever go to Paradise to find love, she said she might. And she also admitted that while she wasn't excited about Colton being the star of The Bachelor at first, she did have a few other men in mind — and one of them was Blake Horstmann. "I wanted Blake or Jason," she told them. Perhaps if both she and Hannah head back to the small screen, they'll both get a chance to connect with him.
Will we see either of these ladies in Paradise?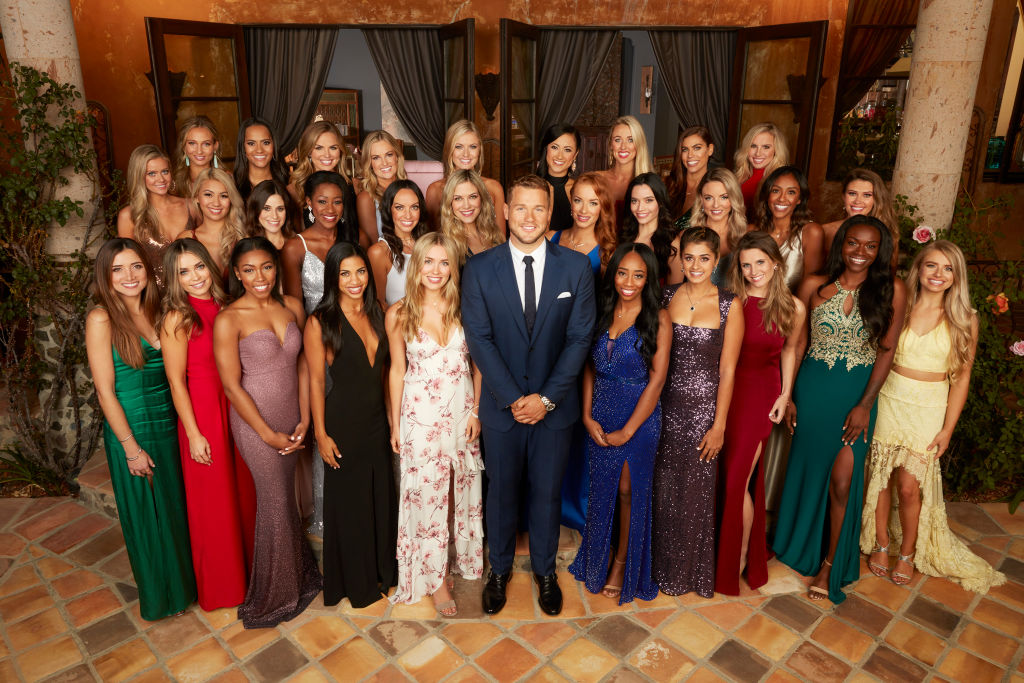 If there's anyone fans hope to see in Paradise, it's Hannah G. On the comments of her interview with ExtraTV, fans showed their support for her and wish she was the winner of Colton's heart. "To me she's the unofficial winner of the show," one of the top comments states. And another added, "She is going to be the lead star of paradise." It's not confirmed yet whether or not we'll see her on the beach, but it's looking promising.
As for Caelynn, it's way more uncertain as to if she'll revisit the world of reality TV. While she's still working on getting over Colton, she's also mentioned she would never want to be the next Bachelorette if she was offered the gig. As she told Us Weekly, "I think I would be hesitant, just because this process sucked for me. I mean, it was absolute hell for me." Paradise might be a bit more low-key than being the next Bachelorette, however — so we can't say if we'll see her again until the decision is final.
Check out The Cheat Sheet on Facebook!