'The Bachelor': Do Hannah G. and Colton Talk Anymore?
The Bachelor's Colton Underwood and Hannah Godwin have quite the history. Sparks flew from the moment the two met. Hannah G. was awarded Colton's first impression rose and, for much of the season, the two were shown making eyes at each other, and making out. Their interactions came easy; he told her she reminded him of home.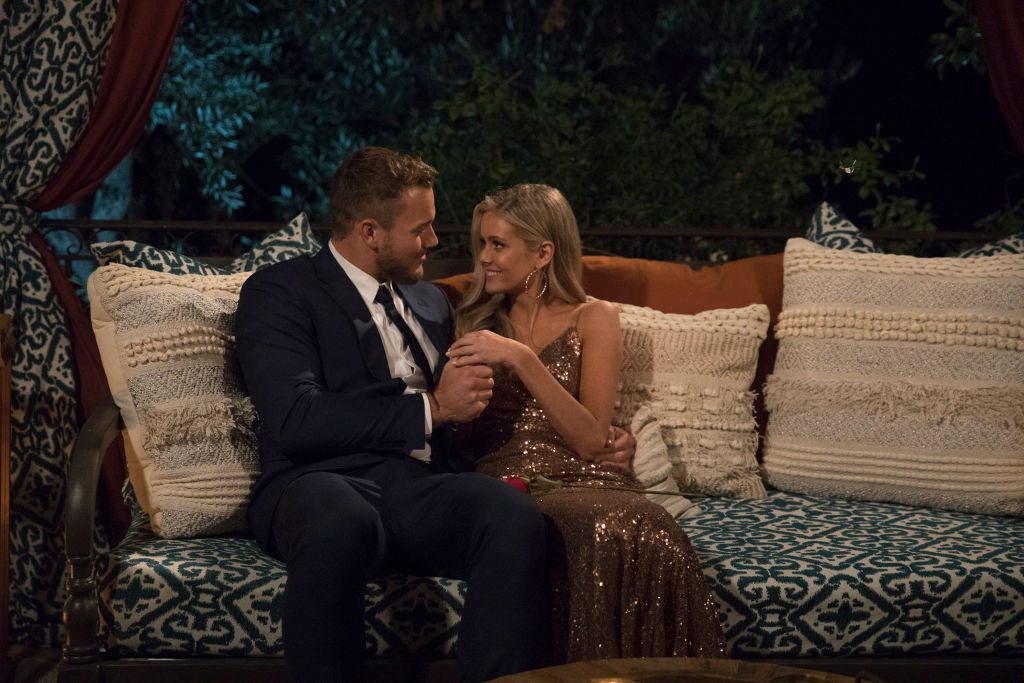 Colton and Hannah G.'s history

If you ask Hannah G., she'd tell you that Colton dropped little hints throughout the season that she'd be awarded his final rose.

"I mean he would look me in the eye and be like 'Ok just trust me,'" she winked. "And I was just like 'ok.' I held onto that so much because they were real feelings. It wasn't just like 'ok trusting you wee!' Going through this whole crazy thing with cameras and everything–but it was real life for me. It was rough," she told Access in an interview.

Because she was so sure she would be engaged to Colton at the end of her Bachelor journey, their breakup in Portugal came as a complete shock. She felt blindsided. What made matters worse was the fact that Colton's breakup spiel was filled with contradictions, making her think that he'd realize he was making a mistake and come back for her.

"It did make it hard and it did make me think he was going to chase me when he was like 'I just don't want to leave you. Like, I'm not happy right now. I don't want to leave you. It doesn't feel right.' And I was like 'then what are you doing?' I'm confused. It was just kind of mixed signals," she said in a recent interview with Olivia Caridi on her podcast, Mouthing Off. "But I think he was just trying to work through his words and what he was feeling with me. But it sucked on my end because I was just being a listening ear and hearing what he was thinking."

If you ask Colton, he'd tell you getting blindsided is just a part of the Bachelor process. He thinks people are bound to get blindsided when The Bachelor is attempting to keep his heart open to several different options at once.

"As far as being blindsided, I'll say this over and over, it's The Bachelor and The Bachelorette–it's gonna happen. You can't ask somebody not to blindside you when they're trying to remain open and have other relationships. That's disclosed to everybody. I don't know. I wish them well. They're great people and I hope that [Hannah G. and Tayshia Adams] find their happiness one day," Colton told Extra TV.

Do Hannah G. and Colton keep in touch?

After such a unique, turbulent history, the former couple no longer keeps in touch. Their connection was so strong, it's no surprise that Hannah G. and Colton don't speak anymore. Remaining friends with any of the final contestants could make Cassie Randolph, Colton's current girlfriend, uncomfortable.

In a recent interview with E! News, Hannah G. was asked if she speaks to Colton anymore.

"We don't talk anymore. No," she replied.

Read more: 'The Bachelor': Did The Producers Give Hannah G. More Time With Colton Than Other Contestants?
Check out The Cheat Sheet on Facebook!