'The Bachelor': Does Colton Love Cassie More Than She Loves Him?
As Bachelor fans know, Colton and Cassie have a dramatic history. Cassie broke up with Colton on their fantasy suite date after her dad flew to Portugal to talk her out of continuing on with the show. Colton was so upset he jumped a fence and ran away, only to return to break up with the remaining two contestants. From the beginning of their relationship, Colton had stronger feelings for Cassie than she did for him. He told her he loved her and that his love was bigger than the show–that he'd wait for her. She responded by telling him that she loved him but that she wasn't in love with him. So now that the show's over and the two are publically very in love and in a happy relationship, have the scales balanced out a little more?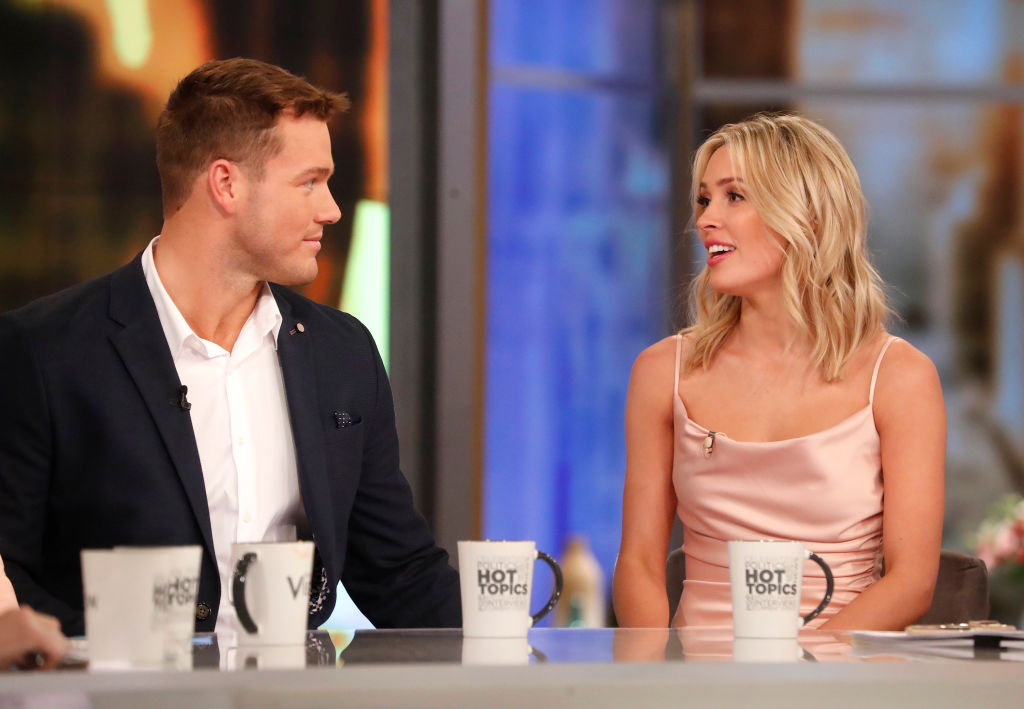 Colton moved to Los Angeles to be closer to Cassie

After the show ended, Colton moved to Los Angeles to be closer to Cassie. Cassie currently lives in West Hollywood, and her family lives in Huntington Beach, where the couple would like to buy a house together someday (but they probably won't move in together until they're engaged or married). Would Cassie have uprooted her life to move to be closer to Colton? We're not so sure. It's probably the case that living in Los Angeles just worked best for the two of them. Cassie's finishing school and now that they're so in the spotlight, Los Angeles is a better place to be for events and networking opportunities.

Colton can't keep his hands off Cassie

Colton and Cassie have lived in PDA city since they've been able to go public with their relationship. It's obvious that the couple can't keep their hands off each other. In many of the pictures the couple posts, they're either kissing or Colton is kissing Cassie's cheek. Colton, in particular, has reportedly been all over Cassie.

A source spotted the couple at a restaurant in Huntington Beach this past weekend and commented on the couple's PDA:

"They were with friends and some of Cassie's family. They loved the food and loved eating so close to the water. They were very friendly with everyone who approached them. A lot of people thought Colton couldn't keep his hands off of Cassie. They seemed very much in love."

Cassie seems to be more hesitant in initiating the PDA.

He doesn't mind waiting

Whether Colton still loves Cassie more or not doesn't really matter at the end of the day to Colton. He knows everything will even out in the end. Until then, just like he told his family during the finale: he's willing to wait.

"In any relationship, there are times when someone loves somebody more than the other. There are going to be days when I have a bad day and don't give her the love she deserves, and she's going to pick it up for me and give it to me in return," Colton said in a recent interview with People Magazine.

Check out The Cheat Sheet on Facebook!