'The Bachelor': Does Hannah G. Still Love Colton?
Hannah G. emerged as a fan favorite early on in Colton's season of The Bachelor. She's drop-dead gorgeous, funny, sweet, a rap star, and seemed to catch our Bachelor's eye from the moment she stepped foot in the mansion. She got Colton's first impression rose and the two were very obviously smitten with each other, stealing every chance they could to sneak off and make out.

As Hannah G.'s reminded her fans in several interviews she's given since the show's ending, the feelings she felt during her Bachelor journey were very real.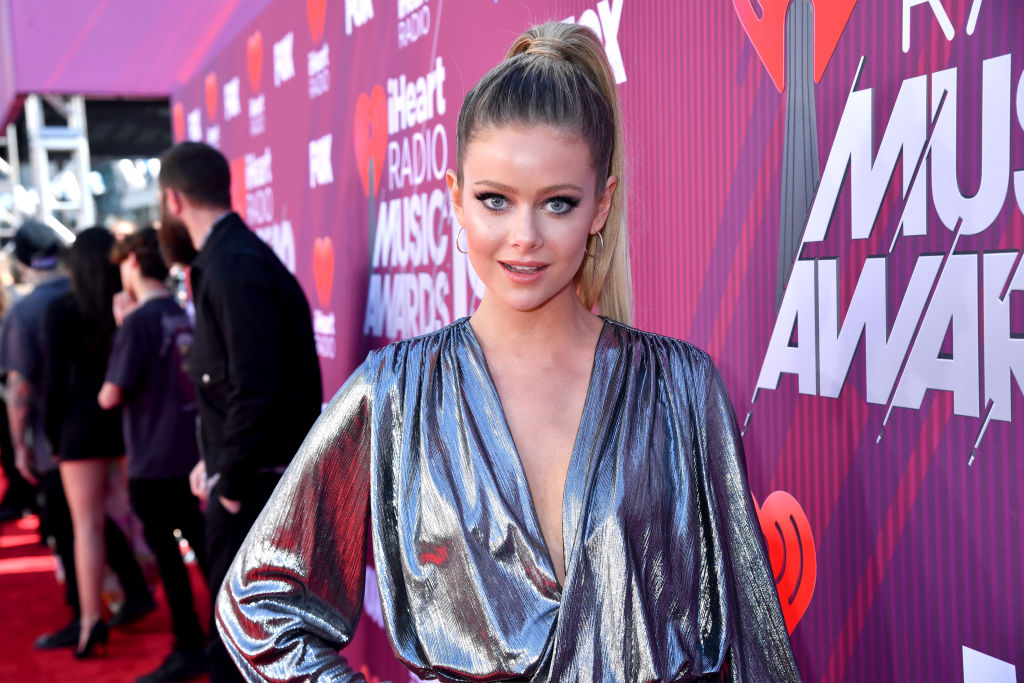 Just before Colton knocked on her door in Portugal to break up with her, Hannah told the camera that she was so excited to tell Colton that she loved him (some very heartbreaking editing). She really had fallen in love with him, and Colton had told her that he was falling for her.

Hannah G. and Colton had a real connection

Hannah's spoken about how Colton would reassure her throughout the experience that their connection was solid.

"I mean he would look me in the eye and be like 'Ok just trust me,'" she winked. "And I was just like 'ok.' I held onto that so much because they were real feelings. It wasn't just like 'ok trusting you wee!' Going through this whole crazy thing with cameras and everything–but it was real life for me. It was rough," she recently told Access.

There were other moments between the two that we never even got to see.

"A clip that was actually never in an episode, but released later, was the moment Colton told me he was falling in love with me in Colorado. The show cut it out and released it after the episode aired. That was a really special moment for both of us," she recently told Vulture.

Hannah G. is in the process of healing

Though Colton's breakup with Hannah is still fresh for us who were watching along at home, both Hannah and Colton have had some time to get over each other and heal.

Hannah, though absolutely heartbroken in the moment and for a few months after, says she's doing much better now. She says distracting herself really helps.

"Distraction is a good thing — being able to move forward and go in a totally new direction of not being stuck in the past. I'm stoked about that," she told Vulture.

Does Hannah G. still have feelings for Colton?

Other than mentioning that she's at least found closure, she hasn't explicitly said. But we have a good sense that Hannah is well on her way in terms of moving on. In a few different interviews, she's mentioned wanting to meet Blake Horstmann on the beach if (and we're praying when) she's on Bachelor in Paradise. She's also back to work posting about brands she loves on her Instagram, taking photos, and modeling. Whether she's fully over Colton yet or almost there, Hannah G.'s going to be just fine.

Read more: 'The Bachelor': Colton Doesn't Resent Cassie for Breaking up With Him on the Show
Check out The Cheat Sheet on Facebook!