'The Bachelor': Does Peter Weber Get in Trouble for Getting Intimate with Multiple Contestants?
Fans are going to see what it was like for Peter Weber to try to find love. The first full promo for The Bachelor gives fans a little taste of the drama coming up.
Weber had a steamy Fantasy Suite with Hannah Brown. Does he get in trouble for getting intimate with multiple contestants during his season? Find out why that might be the case.
Peter Weber is a reason sex came up on 'The Bachelorette'
Weber was previously trying to win Hannah Brown's heart. He did get pretty close and made it to the Fantasy Suites. Their time together became public because of her heated talk with Luke Parker.
She told Parker that she had sex in a windmill twice after he was grilling her about being intimate with other contestants. She later revealed more about it with Chris Harrison.
"I was a little dishonest about something," she said. "Since it's out there, and I did say there was something that Peter and I did twice … it was actually four times!" Weber said, "I can't believe you just said that!"
He later said he hasn't completely fallen out of love with her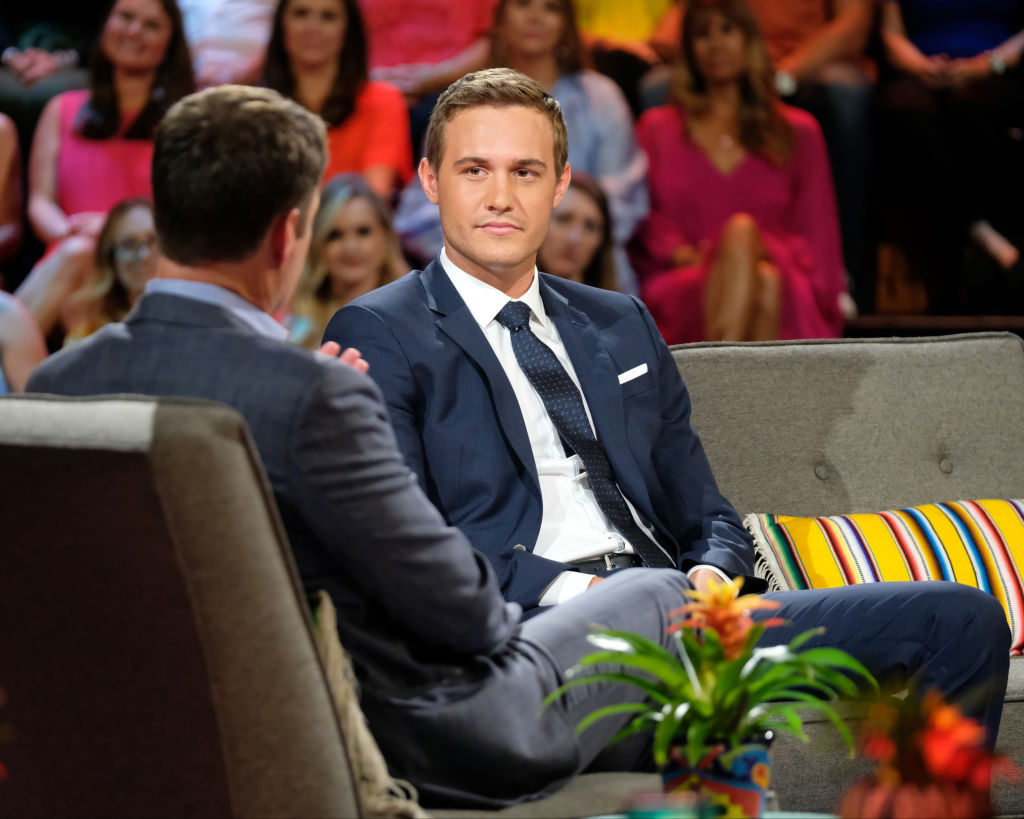 It sounded like Weber still had feelings for Brown. He talked about his feelings for her on the show.
"I really fell for her and I had no doubt that it was going to be us in the end," he said. "I really didn't [think I was going home]. That was tough to watch back."
He went on to talk about his feelings after the breakup. "I don't think you can completely fall out of love with someone," Weber said. "It's been two months. I've been moving on and doing my best with that and I know time will heal all wounds. A little piece of my heart will always love her."
Someone called him out for being intimate with someone else on 'The Bachelor'
The promo for the new season just dropped. It looks like Weber continues to have steamy moments with ladies this season.
The pilot is seen kissing a woman wearing a bikini, who is lying down in an area that is covered in stones. He is then picking up another woman and kissing her while they're in water. There is another scene of him pushing a woman up against a door as they kiss.
Not everyone is happy about the reality star getting so physically close with other people. "You can't do these things with other women or I'm leaving," someone says. Weber is then heard saying, "I don't want you to feel like it's all about sex. But I have been intimate. I can't lie to you about that."
A woman with dark hair is then seen walking away from the camera. She tearfully says, "I'm so done!" Someone must be thinking about quitting because Weber eventually says, "I don't see how she could give up. There's so much right now that's just destroying my heart."
It looks like fans are in for another dramatic season. The new season premieres on Jan. 6 at 8 p.m. EST on ABC.