'The Bachelor': Does Peter Weber's Season End Like Hannah Brown's?
Peter Weber may be used to navigating through dangerous situations in his job as a pilot, but his journey to find love may be his most harrowing adventure yet. Weber's season of The Bachelor is just a few weeks away, but reports have already come out that make it seem like this might be one of the most interesting seasons yet.
The goal of The Bachelor or Bachelorette is to find the person that you want to spend the rest of your life with. But if recent seasons have shown us anything, it's that a happy ending isn't always guaranteed. Hannah Brown, for instance, went on The Bachelorette looking for love and ended up alone.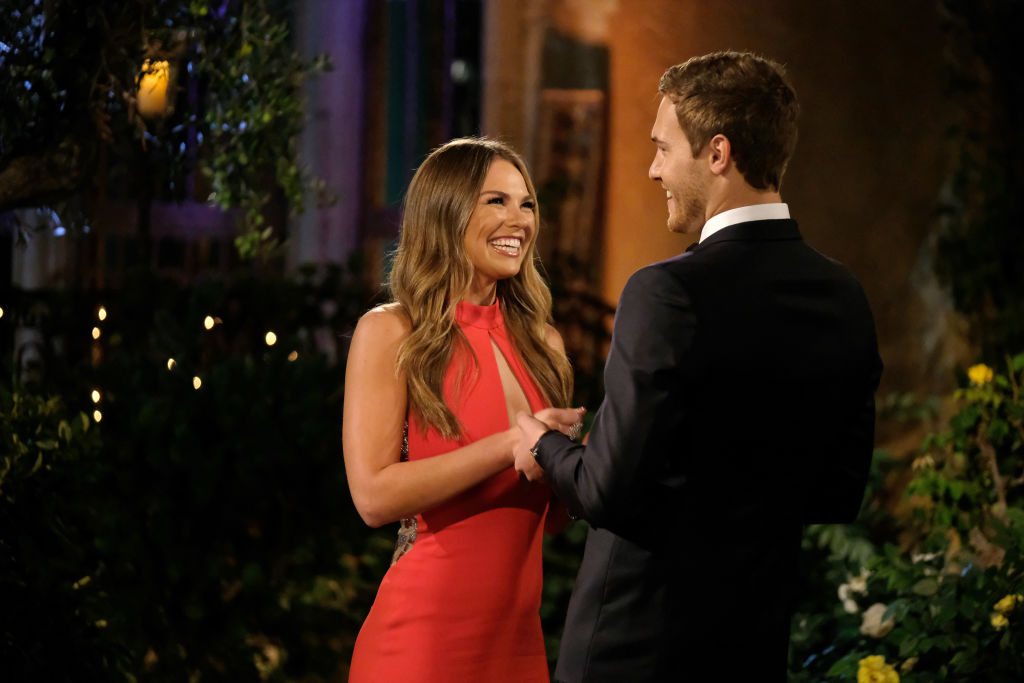 So, does Weber get his happily ever after or does his season end like Brown's?
What happened on Hannah Brown's season?
After getting dumped by Colton Underwood, Brown got the opportunity to be the Bachelorette. Unfortunately for Brown, many of her men weren't there for the right reasons. She spent the season trying to sift through the bad eggs. She had a pretty strong connection with Weber and he made it to the final three before she sent him home.
In the end, she picked Jed Wyatt and the two got engaged. But shortly after filming wrapped, Brown discovered that Wyatt had had a girlfriend the entire time he was on the show.
"I am not with Jed anymore," she said during the After the Final Rose special. "The engagement is over, we are not together. That is not what I said yes to. When I said those things, the things that I said to him on my engagement date, I thought that was my day, and I feel like that was taken from me and how special that was, and it's been really hard to gravel with that, but I know that what I got is not what I ever wanted for a life partner and love that is not built on a foundation of trust and honesty. I have grown so much, and I know I deserved more than that."
Is Peter Weber's season shaping up to be like Brown's?
Signs that Brown's season was going to end badly started showing up when fans could never predict what she was going to do. According to host Chris Harrison, the same is true for Weber.
"There are women he clicks with from night one," Harrison told Good Morning America. "They get out of the limo, you're like, 'OK. He has chemistry with her.' But I can honestly say that you will be shocked and blown away by the roller coaster ride of his emotions," Harrison promised. "I would go into rose ceremonies and he would tell me who he's choosing and I'm like, 'OK, didn't see that one coming. I figured she was going home or figured she was staying.' Blew me away."
Things really hit the fan for Brown after filming ended, and according to Harrison, the drama with Weber's season is still going on as well, even though they are done filming.
"You truly aren't gonna know how it's going to end until the very end," he said. "It's possible, it's still not over."
Let's hope that Weber somehow still finds a way to get his happy ending.