'The Bachelor': Fans Are Reacting to All of Colton Underwood and Cassie Randolph's PDA Moments on Instagram
Colton Underwood's season of The Bachelor offered heart-breaking moments, surprises, and ultimately, love for Colton and Cassie Randolph. Cassie initially rejected Colton toward the end of his journey for love, causing him to enter a whirlwind of emotions that led him to the infamous fence jump and begging for her to come back. Lucky for him, she gave love another shot — and now that it's all said and done, the two seem closer than ever.
Colton and Cassie have had several months to get to know each other outside of the show, and they've been showing everyone just how serious their relationship has become. Fans have even started commenting on their shared public displays of affection, too.
Colton and Cassie have shared many PDA moments since the end of The Bachelor
During his time on The Bachelorette, Bachelor in Paradise, and most recently, as The Bachelor, Colton has proven he's not afraid to show the world how much he cares about the women in his life. And now that he and Cassie are completely public with their relationship, he also hasn't hesitated to share their many PDA moments with their fans, either. Colton even cheekily posted this photo of him kissing Cassie to Instagram with the caption, "PDA is gross, but this was my first kiss in a bar."
He's not afraid to show affection with her in front of others, either. We remember when Cassie's father first met Colton and commented on how much Colton was touching Cassie while visiting the Randolph family's home. And they even have this photo of Colton kissing Cassie while Cassie is right next to her father.
It's not just the PDA that Colton's forward with, either. He often leaves heartfelt messages about Cassie as his Instagram captions. "I'm proud of you. Throughout this whirlwind of a last week you have balanced so much. … you continue to work hard and deserve everything this world has to offer," he captioned this photo.
It seems Cassie has gotten much more comfortable with the attention, too
While we know Cassie best from The Bachelor, she was also on the reality show Young Once before she went on TV looking for love. And from both shows, she always seemed a bit more private and within herself than others. Colton is clearly all about flaunting Cassie — but the extra attention and societal pressures from being on The Bachelor may have been one of the reasons she called it quits on Colton in the first place. Now, however, she seems to have gotten used to the attention, as she posts her own PDA-filled photos to Instagram, too.
It seems she still gets a bit embarrassed by how forward Colton can be with the public, however. She recently told him to delete a tweet that complimented her dress for a red carpet event, for example, as she didn't want any extra attention or pressure.
Here's what fans have commented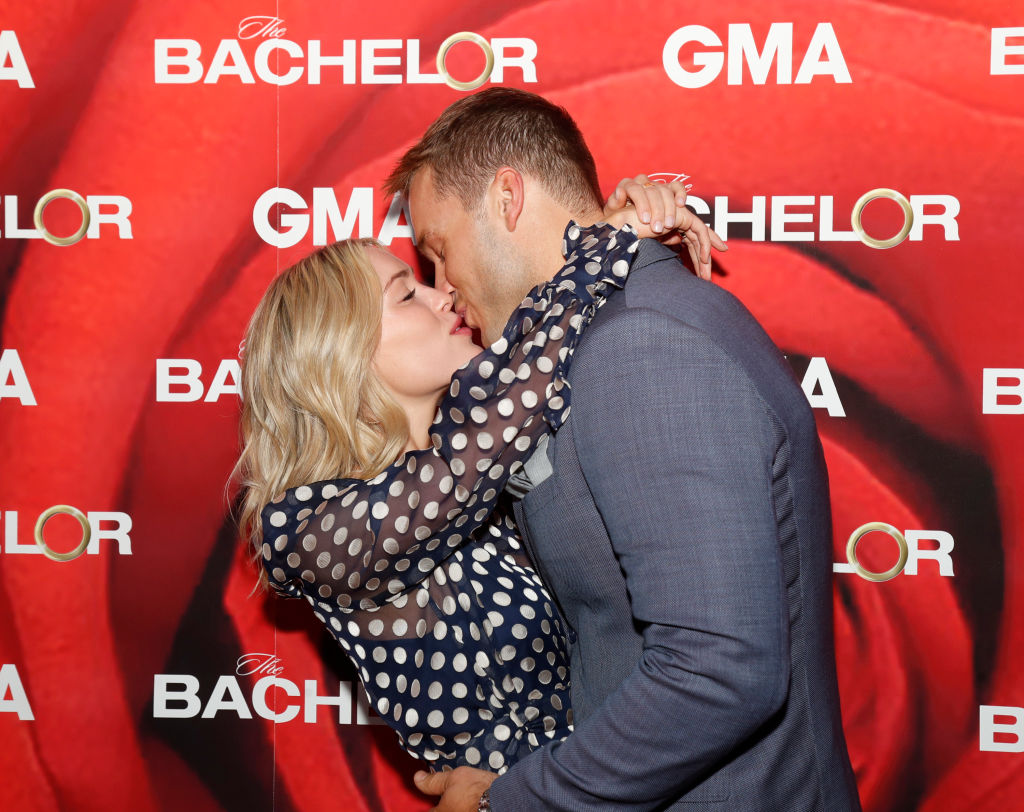 So, are Bachelor Nation fans all about the PDA posts, or have they had enough? Judging from the comments on Instagram, it seems fans couldn't be happier for the couple. "I can say that they love each other and Colton definitely shows it. I am so happy for them both," a fan commented on this post from Colton. On another post of Colton's, a fan added, "The two of you are going to make gorgeous children. And what a legacy of a blessed beginning."
Cassie's Instagram profile is filled with happy fan comments, too. While there's the occasional Bachelor viewer who's stated Cassie's just in it for the fame, most others seem ecstatic for the couple and are loving the affectionate moments they share. As one fan commented on this post, "You guys have officially ruined every romance movie for eternity. Nothing will ever compare."
Check out The Cheat Sheet on Facebook!