'The Bachelor' Fans Are Slamming Cassie Randolph for Appearing in Cosmopolitan
Hannah Brown is quite a unique Bachelorette, but we can't forget which man was the first apple of her eye on reality TV — and that was Colton Underwood from The Bachelor. While Underwood ended up sending Brown packing, he did fall for Cassie Randolph. We all remember when Randolph almost sent herself home for not being as into Underwood as he was into her, but her giving him a second chance proved to create a happy ending for the both of them, as they're now planning an engagement.
Because Randolph won Underwood's affection, she's now attained a huge following on social media — and she recently shared photos from a shoot she had with Cosmopolitan. Unfortunately, not everyone's pleased with the photos.
Some Bachelor fans believe Randolph doesn't really love Underwood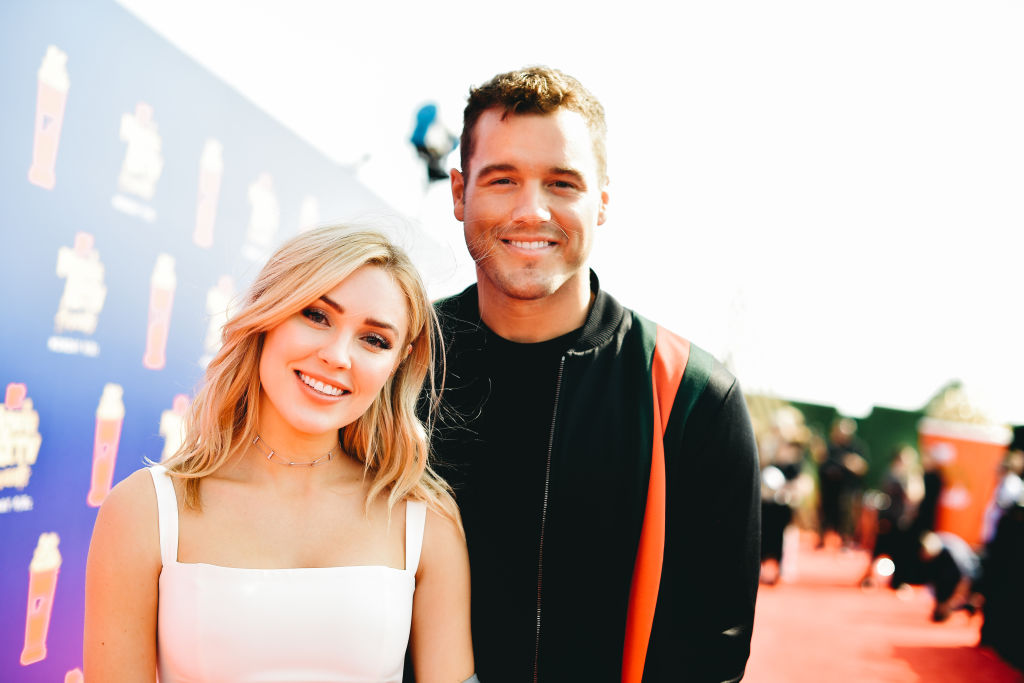 On Underwood's season, a few of the women vying for his affection accused Randolph of not being there for the "right reasons" — but in the end, Underwood's heart couldn't deny his love for her. She ended up giving him a second chance, of course, but many still wonder if she truly loves him back. It's clear Randolph enjoys Underwood's company, but fans remain divided on whether she's really ready for an engagement anytime soon.
As one Reddit user explained, "I think she likes him a lot, and loves the idea of being in love with him. However, I remain unconvinced that she's in love with him." Even ex-Bachelor star Ben Higgins didn't believe Randolph's affections were real at first. "I watched it as a fan and as a viewer, and when I saw the breakup, I was like, 'This doesn't feel right. It doesn't seem right. She's obviously not that into him. She's telling him she wants to go home,'" he told Us Weekly. Higgins has since changed his tune, though, and now thinks there's a lot of love between the two of them.
Others believe she's using her platform to help her and her siblings attain fame
It seems some fans of the show have accused Randolph of just using The Bachelor as a platform to attain fame. Randolph certainly posts plenty of photos of her and Underwood on her Instagram, but fans have also noticed her ultra-close relationship with her family, especially with her model sister, Michelle. Many have taken to Randolph's Instagram to accuse her of trying to bring her and her sister into the spotlight.
"She makes it clear over and over again that she doesn't really love colton. It's all about using him for fame. Wish colton would realize it already and leave her [sic]," one of her followers commented on this Randolph family photo. And on this photo of Randolph with her sister, another added, "Poor Colton. Sure he's happy right now but can't help but wonder if he'll regret not choosing one of the other girls in a few years when he finally realizes that Cassie just used him because of her thirst for fame."
Fans are slamming her for appearing in Cosmopolitan
Randolph just posted photos to her Instagram of her spread that she has in the July issue of Cosmopolitan. The spread features both Cassie and Michelle on the beach in their summer clothes. While the Randolph sisters seem very excited to make it into a magazine, others took to Instagram to share how unimpressed they were.
"The bachelor did exactly what you needed it to do [sic]," one of Randolph's Instagram followers commented — and to that, many others seemed to agree. "It looked bad when you said you wanted to be bachelor but not with Colton and now your using the fame to show people how much your sister means to you and help her out lol wow ok [sic]," another added. Not only that, but many others commented that the photos looked nothing like how the women do in real life because of all of the makeup and photoshop.
Hopefully, Randolph doesn't let the hate get her down too much. She already seemed to delete her YouTube channel she had with her sister — and we're thinking it may be the negative comments that got to her.
Check out Showbiz Cheat Sheet on Facebook!