'The Bachelor': Fans Say Demi Burnett 'Will Regret' This Tweet From the Latest Episode
Demi Burnett, who started out as a contestant on Colton Underwood's season of The Bachelor and later got engaged to Kristian Haggerty on the sixth season of Bachelor in Paradise, has always been known to speak her mind.
Burnett and Haggerty have since broken up, but Burnett is still very much a beloved part of Bachelor Nation and has recently been weighing in on all the drama on Peter Weber's season.
Most recently, Burnett compared herself to Tammy Ly, who might just have become the new villain of the show in Week 5 after arguments with fellow contestants Kelsey Weier and Sydney Hightower. Burnett's Twitter followers told her to wait until the end of the episode first, and she just might change her mind.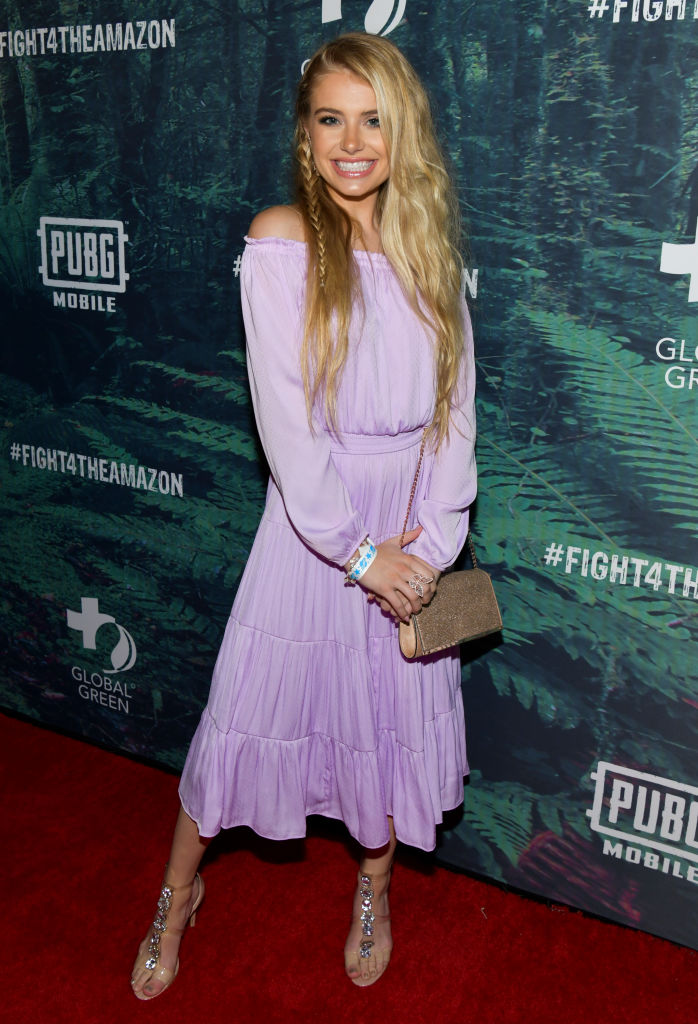 Burnett compared herself to Tammy
While watching the Feb. 3 episode of The Bachelor, Burnett compared herself to 24-year-old Tammy, who called herself a "tough b*tch" and confronted Kelsey on her constant tears.
"Just started this episode," Burnett wrote on Twitter. "Is Tammy coming for my gig? I'm okay with it she's awesome."
Later, she joked that she wasn't nearly as "malicious" as the Season 24 contestants, writing, "On my season people tried to say I was mean…I was just annoyed by unnecessary confrontation and drunk. These girls are malicious af."
Fans warned the former 'Bachelor in Paradise' contestant that she would change her mind
At first, Bachelor Nation was all on board with Tammy, a house flipper from Syracuse. Many thought she seemed like a refreshingly real contestant who wasn't afraid to be a little blunt.
But as the Feb. 3 episode went on and the drama escalated, many Bachelor fans began to see Tammy as more of an instigator than a hero.
She called Kelsey "emotionally unstable" for crying about Weber's one-on-one date with Sydney and even seemed to imply that she was an alcoholic who abused pills. Many viewers thought this went way too far, especially her announcement to Weber that Kelsey had a "huge mental breakdown."
Bachelor fans warned Burnett that she might want to take back her original tweet about Tammy once she saw all the drama play out. "Not to spoil anything girl but this tweet isn't going to age well," one Twitter user replied. "Call it job security." Another Bachelor viewer added, "Keep watching girlfriend is a serious instigator not feeling it."
The vote seemed to be unanimous: The court of Bachelor Nation was turning on Tammy. One fan agreed, "You're about to regret saying this." Another joked, "You're gonna delete in about 1.5 hours."
Tammy sparked outrage among the other contestants by interrupting the rose ceremony
Tammy didn't stop at arguing with Kelsey. After Chris Harrison told the remaining contestants they'd be skipping straight to the rose ceremony without a cocktail party, all hell broke loose. Sydney and Tammy ended up getting into it over Sydney's problems with Alayah Benavidez. Tammy stood up and lost her temper, leaving Sydney shaking her head and calling Tammy "crazy."
The 24-year-old even interrupted the rose ceremony to speak with Weber privately. Other Bachelor contestants called Tammy's actions "ridiculous" and claimed Tammy had sabotaged the night.
It looked like Burnett ended up agreeing with her fans as the episode dragged on. She tweeted, "I would never want to be stuck in a house with these girls." Her Twitter followers agreed, with one replying, "I would have jumped ship by now because this group of girls is VICIOUS."