'The Bachelor': Hannah Brown Gave a Subtle but Impactful Shout-Out to Hannah Ann Sluss Last Night
Peter Weber's season of The Bachelor began with Hannah Brown. The former bachelorette hosted a group date for the bachelor and a group of contestants. In the middle of the date, though, Weber found Brown crying backstage. The two rehashed their feelings for one another but, ultimately, the pilot chose to carry on with his season.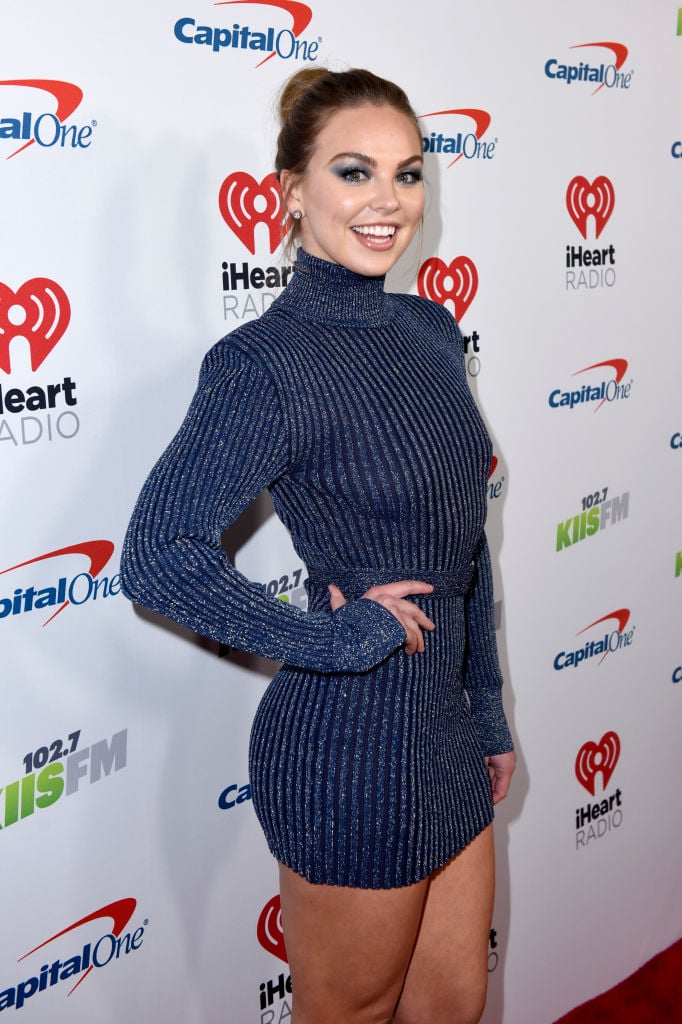 Hannah Ann Sluss ends her engagement with Peter Weber
Last night, during the second portion of the two-part finale, a clip was shown of Hannah Ann Sluss ending her engagement with Weber. She did so after the bachelor told her he couldn't give her his full heart.
"All I've ever asked for is for someone to give me their whole heart like I'm giving mine to them. You took away from me my first engagement. You took that away from me. Because I trusted you. And that's what you have continued to ask me to do. Be patient with me, have faith in me, have trust in me," said Sluss.
Weber apologized and Sluss asked, "for what?" "Not being man enough to follow through with your words?"
"Torn and conflicted Peter. All while I stood by your side. And you took the most precious moment I could ever imagine away from me. Because you selfishly just did not want me to walk away or to send me home," Sluss continued.
Weber tried to apologize further but Sluss was done.
"I just need someone who's gonna be true to their words, not be torn and conflicted 90% of the time. This affected a lot of people. I don't need anything more from you. You've done enough damage. I'm done. Here ya go, here's this. We're done. And I mean that," she said, and got up and walked away.
Weber, again, tried to continue their conversation.
"Peter, I'm sorry but I told you, your words, you can't be true to them. So why would I hear you out anymore? I feel betrayed enough. You betrayed me, and you know it. Right?" she asked while he nodded. "See? That's all I needed to hear. And I'll be able to move forward knowing that you owned up to it. I'm gonna get my life back on track now. Where it originally was before. You know, I'm strong. I've been my own rock throughout this. You don't have to worry about me."
And with that, she got into a black suburban and was driven away.
Hannah Brown's tweet about Hannah Ann Sluss
Being another strong woman who was involved in Weber's season, how could Brown not comment on Sluss' exit? The former bachelorette gave a little shout-out to the model on Twitter last night.
"Hannah is a great name and roll tide. #TheBachelorFinale," she tweeted.
Read more: Some Fans Feel 'The Bachelor' Edited Important Scenes out to Make Madison Look Good – 'There's Something They're Not Telling Us'