'The Bachelor': Hannah G. Reveals The One Really Cute Thing She Did To Prep For Her Fantasy Suite Date With Colton
Hannah Godwin, along with Tayshia Adams, was the runner-up on Colton Underwood's season of The Bachelor. For much of the season, fans though Colton would surely end up with Hannah G. But in a dramatic twist, Colton decided to break things off with Hannah G. and Tayshia after the woman he was in love with (Cassie Randolph) attempted to leave the show. Today, Colton and Cassie seem very happy together, and Hannah G. doesn't have any hard feelings.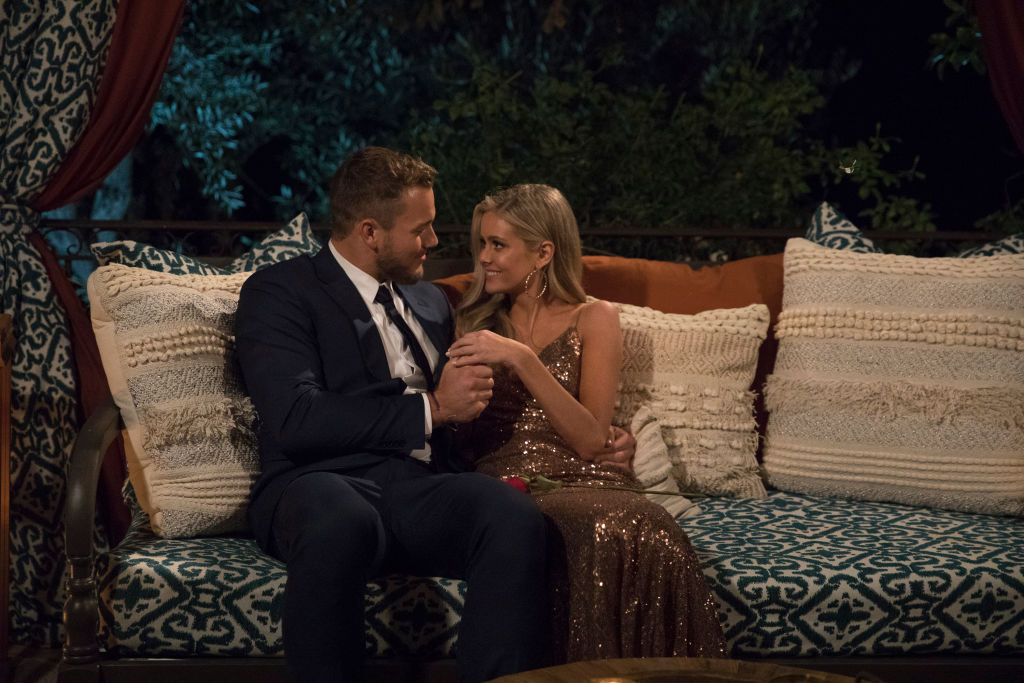 How Hannah G. prepared for her fantasy suite date with Colton

But the breakup, at the time, did come as a huge shock to Hannah G. She was awarded the first rose after hometowns and believed she would get the first fantasy suite date with Colton. In an interview with Kaitlyn Bristowe on her podcast, Off The Vine, Hannah G. spoke about how she spent the plane ride over to Portugal prepping for fantasy suites.

"I don't sleep on planes, it's really bad, it sucks. But I spent my entire flight to Portugal writing all these questions that I possibly wanted to go over with him, like things in the real world and how can we really make this work and just the random things that we didn't get to touch on. I was just looking forward to extra time with him," she said.

Hannah G. told Kaitlyn that she was mostly just excited to get to talk to Colton during their fantasy suite date without any cameras or mics.

Hannah G. craved off-camera time with Colton

Kaitlyn asked Hannah G. if she felt she got ample off-camera time with Colton during the course of the show.

"Sort of. Hometown time. We had some moments to like hang out and everything like that. I just loved just hanging out. Even in those moments–you said something earlier like he's telling you all these things and you're hearing all of these things but you never really know even if you're intuitive or not, but it was like his actions were also lining up with his words. So that's why I was like–just those moments of like, we would wink at each other," she said.

For Hannah G., it was those little off-camera moments and gestures that held a lot of weight for her. Kaitlyn related thanks to her time on both The Bachelor and The Bachelorette. She told Hannah G. that when she brought Shawn and Nick home to meet her family, she'd notice that when the cameras were off Shawn would be looking for her whereas Nick would be looking for the cameras.

"Those moments are very telling," she said.

"They're telling," Hannah G. responded. "If you kind of read people, their body language and stuff. It's an interesting take on everything. Their body language and how they are when the cameras aren't filming."

Of course, Hannah G. never made it to fantasy suites. But it's looking like she'll be heading to Paradise! So here's hoping she gets plenty of little off-camera moments with the man of her dreams on the beach this summer.  

Read more: 'Bachelor in Paradise': Hannah G. Says Fans Are Putting Too Much Pressure on Her and Blake Horstmann