'The Bachelor': Hannah G. Didn't See Colton's Connection With Cassie During Filming
Colton's season of The Bachelor has come to a close but fans are still talking about and processing the drama that took place. Chris Harrison wasn't kidding when he said the season would be unlike anything Bachelor Nation had ever seen before. We watched Colton get dumped, interrogate his contestants about who was there "for the right reasons," jump an eight-foot fence, prematurely break up with two of his final three women, and chase after the woman he loved after she broke up with him.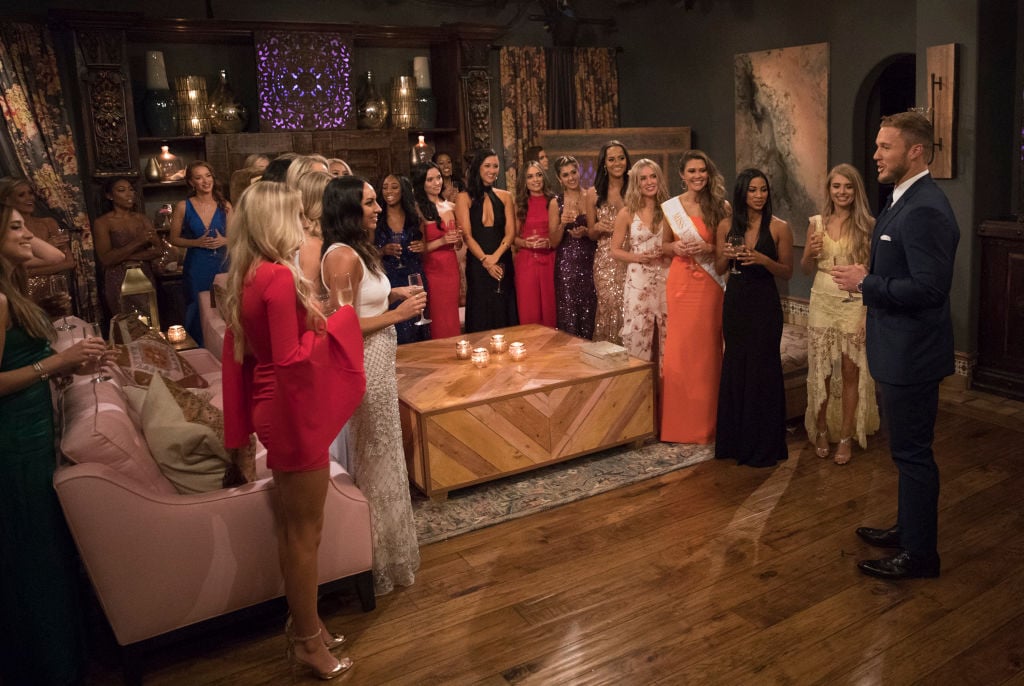 Things started to really go astray during Colton's fantasy suite date with Cassie. She found out that Colton never received her father's blessing (something that visibly upset her) and went back to her hotel room to get ready for the evening portion of the date only to be greeted by her dad who had flown to Portugal to speak with her about leaving the show. And the rest is fence-jumping history.

Did Hannah G. know Cassie and Colton had such a strong connection?

Colton obviously had intense feelings for Cassie. Where he had been falling for Hannah G. and Tayshia, he was completely head over heels for Cassie and knew for certain that he didn't want to leave the show without her.

Hannah G. was an early fan-favorite on the show. She received Colton's first impression rose and had blatant chemistry with him. Many of us at home thought it would be Hannah G. who would receive Colton's final rose. So did Hannah see Colton's intense feelings for Cassie before he broke up with her in Portugal? Did she have any idea his connection with her was so strong?

She didn't.

In a recent interview with Access, Hannah G. was asked if she was surprised that it was Cassie who Colton had dumped her for.

"Yes, but only because I thought it was me. I mean he would look me in the eye and be like 'Ok just trust me,'" she winked. "And I was just like 'ok.' I held onto that so much because it was real feelings–it wasn't just like 'ok trusting you wee.' Going through this whole crazy thing with cameras and everything–but it was real life for me. It was rough," she said.

Why She didn't see it

Hannah's strategy for avoiding drama in the house, while creating lasting friendships, did perhaps contribute to her feeling blindsided at the end of the show.

"I tried to swerve it as much as I could. I think I did okay and I came out with good relationships with a lot of the women on the show, so that was nice, too. I would wake up every morning and be like, What's going to make me happier today, causing drama or making fun memories and focusing on me and Colton? I went with whatever made me happiest and that meant not talking smack," she recently said in an interview with Vulture about avoiding mansion drama.

Read more: 'Bachelor in Paradise': Who Hannah G. Hopes to Meet at the Beach

Check out The Cheat Sheet on Facebook!