'The Bachelor': Hannah G. Had Started Picking Out An Engagement Ring Before Colton Broke Up With Her
Hannah Godwin (and many of us watching along at home) was certain she was going to be awarded Colton Underwood's final rose on this most recent season of The Bachelor.

She was so certain it was going to be her at the end with Colton that she tried to save each and every rose he gave her as a special keepsake.

"I thought we were gonna be together at the end so I'm gonna keep all the roses and try to do something cool. But then they started to rot in my suitcase so then I threw them away in Asia," she said in a recent interview with former Bachelor contestant Olivia Caridi on her podcast, Mouthing Off.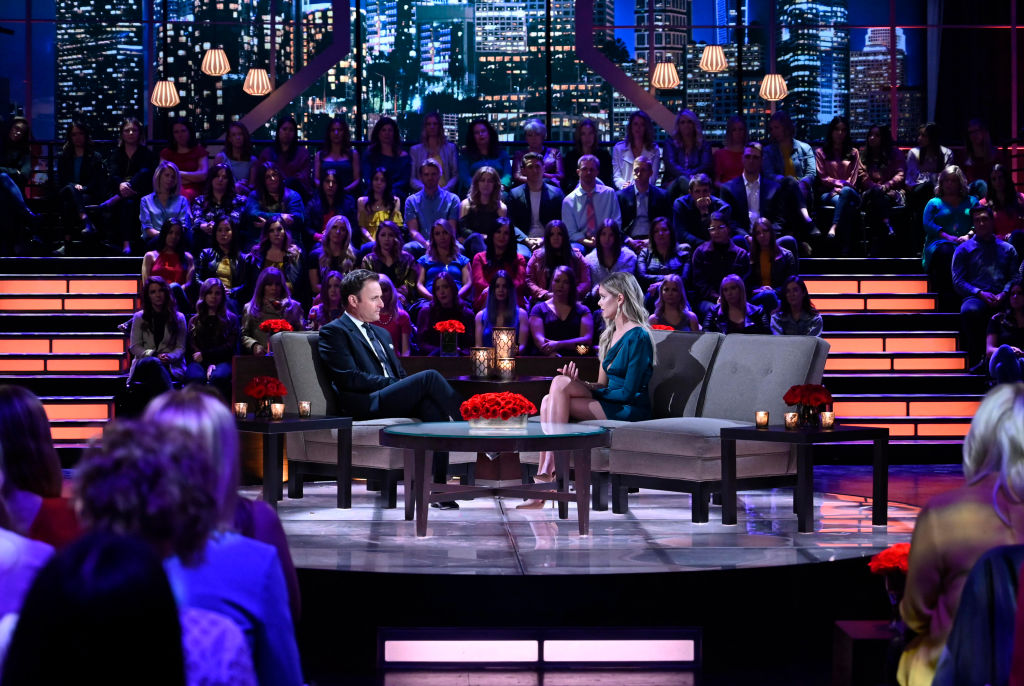 Unfortunately for Hannah G., her stems kept breaking–perhaps an ominous premonition of what was to come.

"I kept accidentally–it was like an ongoing joke–mine would break in half. The stem would break and I ended up having to get new roses all the time. Maybe I'm putting too much pressure on the poor little stem. The stem was my stress ball," she said.

It's probably better that her roses rotted and her stems kept breaking, considering how her relationship with Colton ended. She wouldn't want to keep a bunch of roses he gifted her after the way everything went down.

Other contestants saw Colton's connection with Hannah G.

Hannah G. says many of the other contestants recognized her strong connection with Colton, too.

"He would wink at me and some girls would be like 'Hannah he is literally talking to you the whole time,' and I would be like 'no!' but in my head would be like 'wait does not everybody else feel like that? That's crazy!'"

Hannah G. got her ring sized and picked out styles

Hannah G. also revealed to Olivia that she had gotten her ring sized and that she began to pick out styles, in preparation for Colton's proposal.

"I got my ring sized and picked out styles. I was ready to go," she said.

She went on to say that it wasn't typical for her to be blindsided because she prides herself on being able to read people.

"It's so unlike me to be in a position like that because I consider myself to be such a people-reader and I can tell if someone's not vibing with me typically. As soon as that happens, I just back up. So I was shocked that I was in that position because, honestly, it didn't feel like that for me. He never gave me any reason, at all, to think otherwise," she said.

We saw it, too, Hannah G., you're not crazy.

As for Colton, he believes being blindsided is just a part of the Bachelor process.

"As far as being blindsided, I'll say this over and over, it's The Bachelor and The Bachelorette–it's gonna happen. You can't ask somebody not to blindside you when they're trying to remain open and have other relationships. That's disclosed to everybody. I don't know. I wish them well. They're great people and I hope that they find their happiness one day," Colton said in an interview with Extra TV.

Read more: 'The Bachelor': Colton Doesn't Resent Cassie for Breaking up With Him on the Show
Check out The Cheat Sheet on Facebook!