'The Bachelor': Hannah G.'s Biggest Turn-Offs and Turn-Ons
We all know Hannah Godwin as the contestant who stole Colton's heart on the first night at the Bachelor Mansion. The two had an undeniable connection for much of the show, until their heartbreaking breakup in Portugal.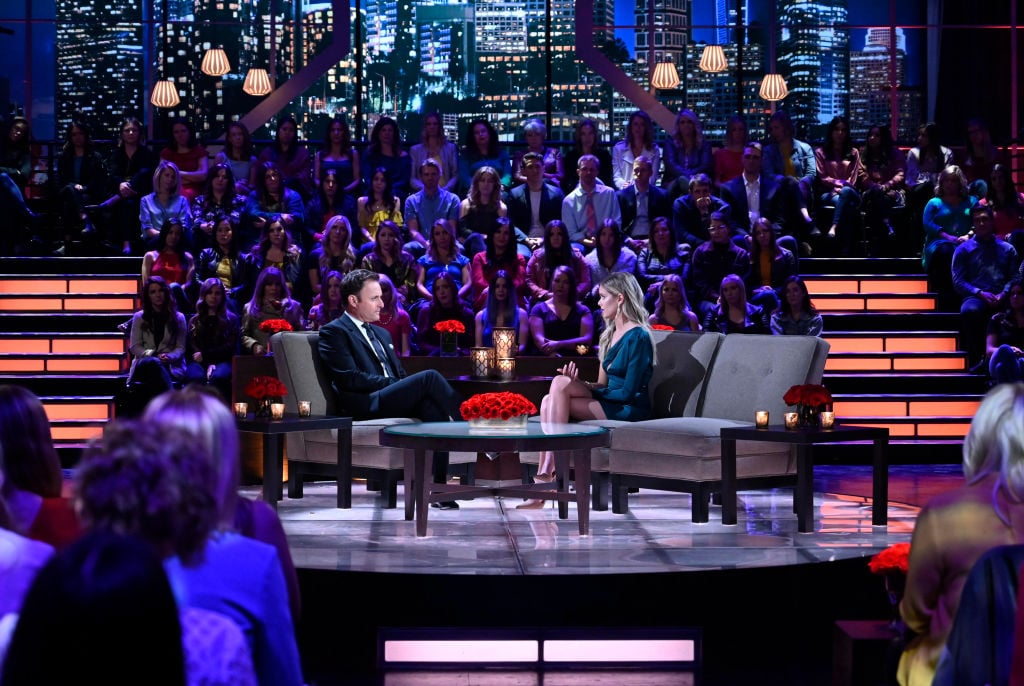 Despite her being a fan-favorite and scoring a hefty amount of the former bachelor's time, Hannah G. actually didn't get a ton of screen time. Especially when compared to some of the other contestants who had a lesser connection.

So we didn't get to learn a ton about Hannah G. while watching The Bachelor. Like what she looks for in a partner.

We definitely know Colton was her type. Her feelings for him were very real. But, out in the real world, what are her biggest turn-offs and turn-ons?

Hannah G.'s biggest turn-off

In a recent interview with Olivia Caridi on her podcast, Mouthing Off, Hannah G. spoke about her biggest turn off when it comes to men.

"I hate when guys are know-it-alls. When they talk down," she told Caridi. "If they have that kind of attitude where they think they know everything and are very close-minded and they don't take in other perspectives, it's really hard for me to communicate with someone like that because I will shut down. I just don't vibe with people like that."

Hannah G.'s biggest turn-ons

In a recent interview with E! News that took place at Coachella, Hannah G. spoke about her biggest turn-ons.

"My favorite thing in the whole world is any kind of massage. Like this kind of little arm tickle. I wouldn't be like 'ok, now we're gonna be in love now,' but I'd be like 'we can hang out for a sec' if you just arm tickle me," she said. "The fourth time that we meet you start doing that then we'll be homies for life."

She also added that if a man really wants to impress her he can always spit bars.

"Or if you rap. If you can rap for me I'd be like 'this is kind of fun!'"

Hannah G. became infamous for her own attempt at/love of rapping that was briefly featured on Colton's season of The Bachelor.

Caridi asked Hannah G. if rapping is something she regularly does, or if the show just caught a rare moment.

"When we were filming the show it happened. But it wasn't like I'm at dinner and I'm like trying to spit a rap out while I'm eating. It wasn't like that much, but it would definitely happen late at night sometimes," she said. "And then for some reason, I was just like 'let's do it at the dinner table.' It seems like it would make sense and I thought it might break the ice and so I went for it but I think the internet kind of had mixed emotions about it so…"

So if you're interested in wooing Hannah G., leave the cocky attitude at home, stretch out your fingers for some arm tickles, and get to working on your rhymes.

Read more: 'Bachelor in Paradise': Who Hannah G. Hopes to Meet at the Beach
Check out The Cheat Sheet on Facebook!