'The Bachelor': Hannah G. Had to Stay in Portugal Without Her Phone For Over a Week After Colton Broke Up With Her
All of us watching along at home only get to see a small portion of The Bachelor two-month experience. We get a plethora of makeout scenes, "here for the right reasons" dialogue, and heated mansion arguments, but we don't get any shots of the women traveling to different countries, the jetlag they experience, or the homesickness they feel.

A lot goes into a reality television show to make it the dramatic spectacle that it is.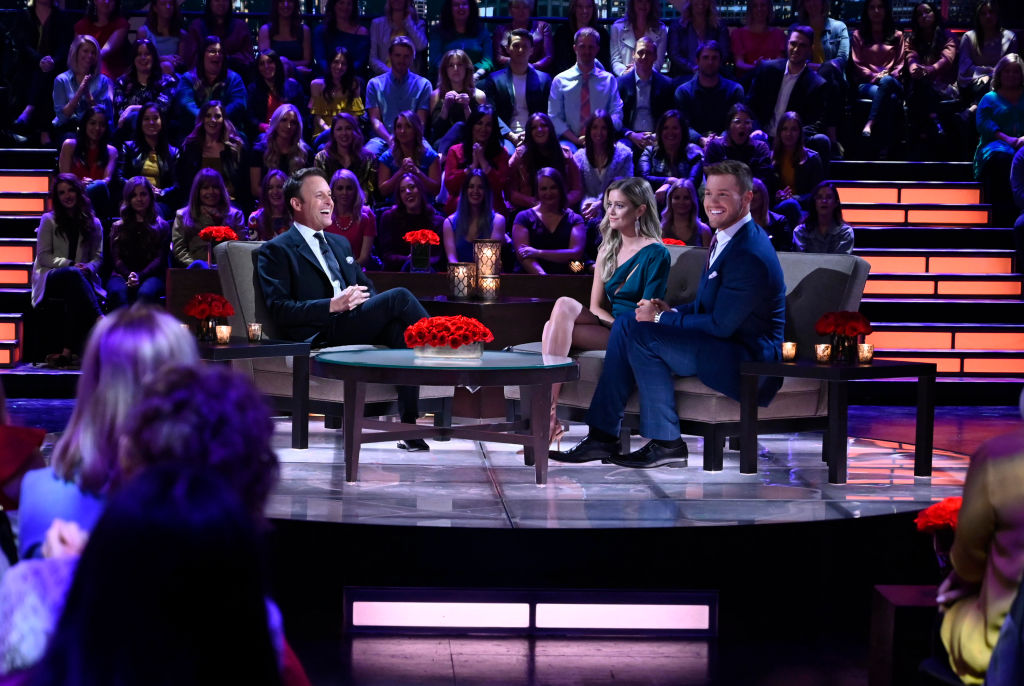 Those who watched Colton Underwood's most recent season of The Bachelor aren't soon to forget about the heartbreaking breakup scene shared between Colton and Hannah Godwin. After his infamous fence-jump, Colton decided to return to the show only to prematurely break off his relationships with the remaining two finalists, Tayshia Adams and Hannah G.

Colton and Hannah G.'s breakup

His breakup with Hannah G. was particularly emotional because it was filled with so many contradictions. He told her that he always thought it'd be her in the end, and that he wasn't sure he was making the right decision. For Hannah G., it was an incredibly confusing ending.

"I'm not gonna lie, [the breakup] made me think he was going to chase me when he was like 'I just don't want to leave you. Like, I'm not happy right now. I don't want to leave you. It doesn't feel right.' And I was like 'then what are you doing?' I'm confused. It was just kind of mixed signals," she recently told former Bachelor contestant Olivia Caridi on her podcast, Mouthing Off.

The timeline

Caridi also asked Hannah G. about some of the logistical specifics of the breakup.

"What was the time frame between when Colton left your room and when you packed your bags?" asked Caridi.

"It was right after," Hannah G. responded.

"How many days were you in the hotel before the breakup?"

"I had just gotten there, I was jet-lagged. I thought I was the first date," explained Hannah G. "I was the first rose at the rose ceremony after hometowns so I thought and figured that I was the first date. So I literally got in, set my suitcases downs, and we shot all day walking up stairs and stuff, and the next day I was supposed to have my date."
But perhaps the worst part about her Portugal breakup was that Hannah G. had to stay in her hotel for at least another week (maybe Colton would change his mind and come after her, or give their fantasy suite date a go after all).

"It was definitely over a week until I could have my phone and get home and everything. So when I called [home] I was excited to talk with them but it was kind of like 'what's the news? Is it you?' and I was like 'no, I've been chillen' in a hotel for a week. So I'm ready to get the heck home,'" she said.

Read more: 'The Bachelor': Were Any of The Women Mean to Hannah G. After She Was Awarded The First Impression Rose?

Check out The Cheat Sheet on Facebook!