'The Bachelor': Has Colton Underwood Watched Cassie Randolph's Other Reality Show?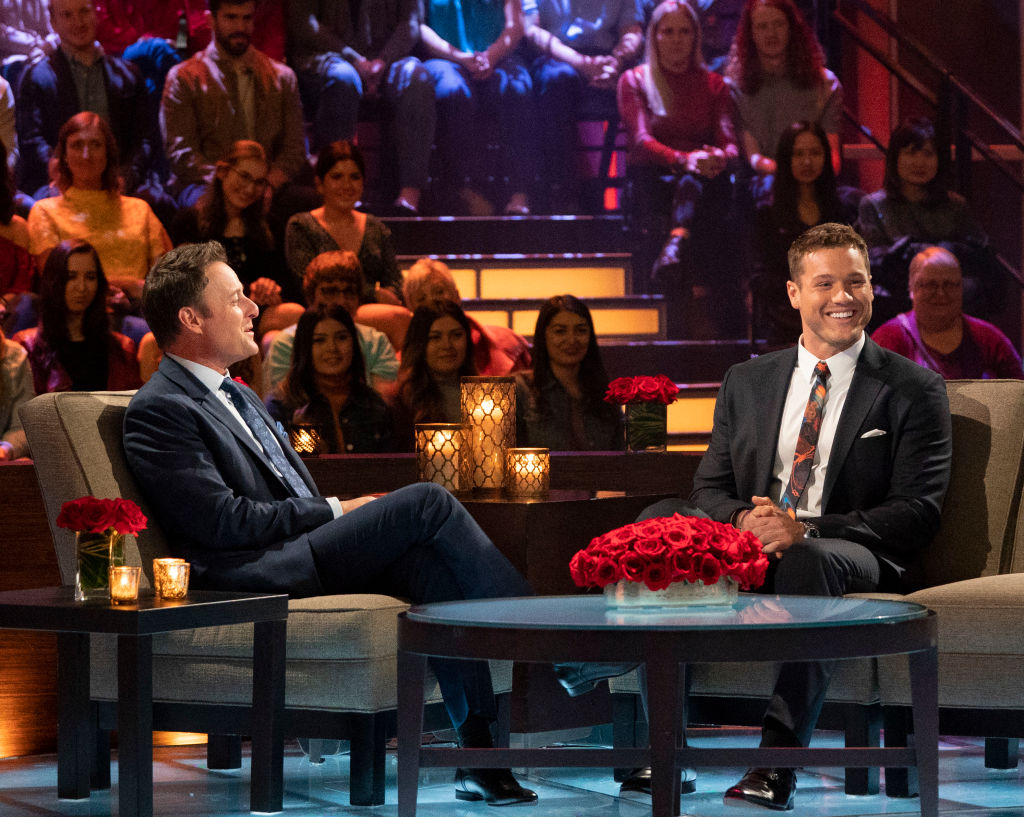 There is always a question on The Bachelor of who is there for the right reasons? Fans started questioning frontrunner, Cassie Randolph because she appears on another reality show, Young Once. Has Colton Underwood watched it and what does he think about it? Here is everything you need to know.
Cassie Randolph appears on a show called Young Once
The Bachelor isn't Randolph's first experience with reality television. She's on a show that is currently airing that follows students of the very religious college, Biola College.
On it, she is in a relationship with Caelan Tiongson. Tiongson actually defended Randolph when the news was released about the show.
"The show catches you up on our lives as the first season was shot at Biola University while we were still going to school there," he explained on Instagram. "They happened to catch the closing of mine and Cassie's on and off relationship during the recording of this show. Make no mistake that Young Once was filmed before The Bachelor, and the fact that they are airing at the same time is a strategy to attract viewers."
Randolph said she is close friends with Tiongson
The frontrunner also defended herself on social media saying she is just friends with her ex.
"While I don't feel it is necessary that I share all the details, a lot of people are curious and the worst thing is false rumors," she said. "A while after our breakup we put our past behind us and became friends again. We share a lot of mutual friends and he is close to my family. We both dated other people and had moved on."
She also addressed the timing of the show airing at the same time as her season on The Bachelor. "The timing of everything was completely chance. I care very much about Caelan and I want nothing but the best for him and his life."
Underwood is obviously a person she has moved on to, but did he know about her reality show past? Has he watched the show?
Underwood said he hasn't watched the show
Underwood seems to be fine with the fact that one of his final ladies was on a show before The Bachelor. However, he isn't eager to watch it.
"I haven't watched that show, so I can't really speak on it. I didn't know Cassie while she was filming that show," he told Us Weekly. "I mean, good for them if that was her relationship and she made the choice to go pursue another relationship and to come onto The Bachelor. I can only speak for my experiences and going on and stepping foot onto this franchise is one of the best things that I've ever done."
Since Underwood didn't know about Randolph's past while filming The Bachelor, fans won't get to see her reveal this to him. It seems like the former football player is very understanding about it.
Read more: 'The Bachelor' Season 23: Who Is Cassie Randolph?
Check out The Cheat Sheet on Facebook!