'The Bachelor': How Colton Underwood Really Feels About Cassie Randolph's Dad
The most recent season of The Bachelor was full of more twists and turns than fans could have ever imagined. Colton Underwood was a controversial pick from the start, but he showed his heart from the beginning and fell deeply in love with Cassie Randolph. Unfortunately, it wasn't an easy road for him and Cassie — and we'll never forget the infamous fence jump that occurred as a result of her dumping him toward the end of the season.
Cassie and Colton seem happily together now, but we're all left wondering how her family feels about him — and, of course, how Colton feels about her initially disapproving father. Here's what we know.
Cassie's dad didn't initially approve of Colton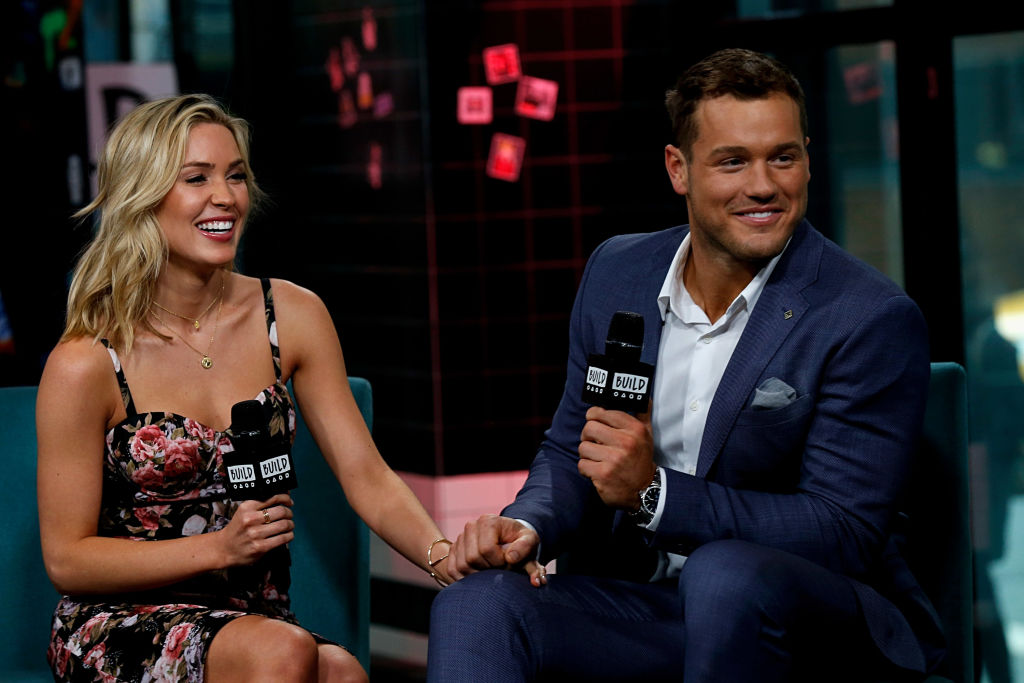 During the hometown dates during his season of The Bachelor, Colton was excited to meet Cassie's family — but it didn't go as well as he imagined. Colton asked all of the fathers he met if they would give their blessing for him to ask their daughters for their hand in marriage if it came to that point. All of the dads gave the OK except for one, and that was Cassie's father, Matt.
During an interview session with the cameras, Matt was candid with how he really felt about Colton dating Cassie. People reminds us he said, "I didn't have a strong initial opinion of Colton because I don't like to draw judgment to quickly." Matt also noted that he "could tell Colton was being affectionate with Cassie. I don't know if that's what he does with all the girls he goes out with. We don't know him. He seemed like a … guy."
Matt's skepticism surely wasn't music to Colton's ears — and he told Cassie later about what occurred at her home. This, of course, put even more doubt into Cassie's mind regarding their relationship.
Colton's said he understands where Cassie's dad was initially coming from
We know that everything works out in the end for Cassie and Colton, so the star of the show has had some time to reflect on that first meeting with Cassie's family. And while he didn't love that Matt wouldn't offer his blessing to Colton at first, The Bachelor harbors no hard feelings. As Colton told People, "Looking back, I understand where he was coming from. It's like, 'I've only met you for 30 minutes and had a conversation, you seem like a great guy, but I love my daughter and I know who my daughter is.'" Colton then added that he had a lot of respect for Matt's decision even if it wasn't what he wanted to hear at that time.
Now that Colton has proven he has real, long-lasting feelings for Cassie, it seems his relationship with her family has greatly improved. As he mentioned to People, "My relationship with Cassie's family is only continuing to grow stronger."
How does Cassie's father feel about Colton now?
Colton may harbor no resentment for Matt, but how does Matt feel about Colton now? It appears their initial first meeting is all water under the bridge now. Cassie told People that her whole family loves Colton — and the couple has even been spotted with Matt during a more recent hometown date.
According to Good Morning America, Cassie and Colton headed to her hometown of Huntington Beach to redo the awkward date they had their on the show. This time, things seemed to go much better, as they got to spend more time with Cassie's family and friends. It doesn't seem like Matt has made any definitive statements on how he feels about Colton, but either way, the smiles in Colton's Instagram post seem to say it all.
Check out The Cheat Sheet on Facebook!