'The Bachelor': How Hannah G. Became a Model
Fan-favorite from Colton's season of The Bachelor Hannah G. has 1 million followers on Instagram. Though she doesn't consider herself a model ("I don't consider myself to be a so called "model." I consider myself to be Hannah," reads her personal website), her page is filled with images of her posing for various brands and photographers.
On her website, she shares how she began modeling.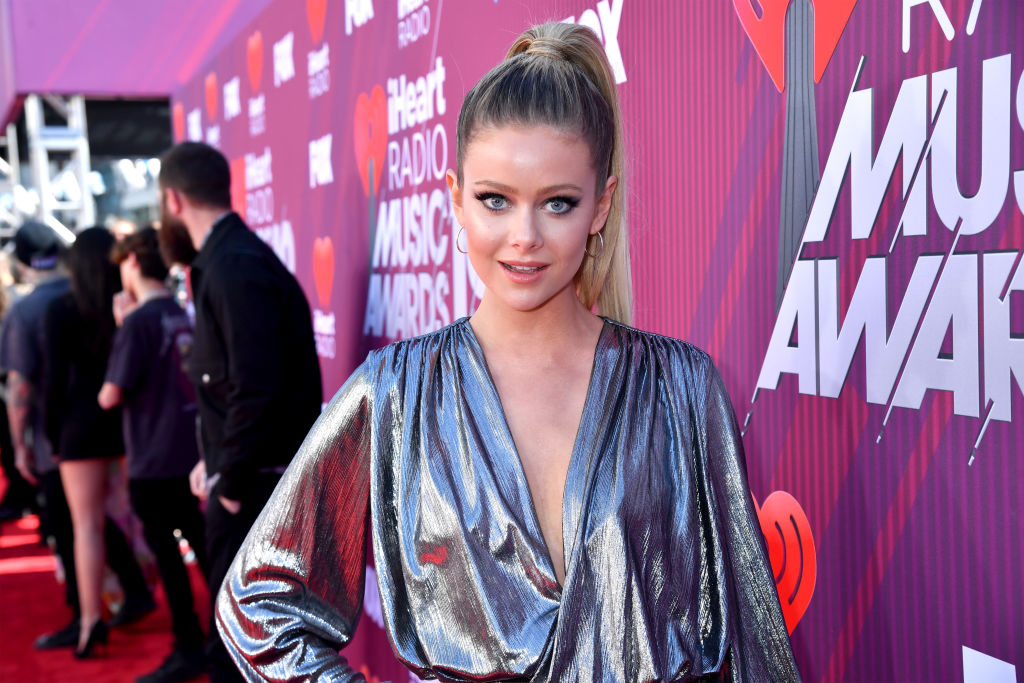 Hannah G. never thought she'd be a model
On her website, she refers to herself as "the last person you'd expect to model." According to Hannah, the blonde-haired, blue-eyed beauty wasn't always so easy on the eyes.
"I had braces until like 10th grade, darker hair, zero clue about makeup, and had only participated in myspace photoshoots with my friends (thank god many of those deleted along with my myspace). But really, any of my peers from High School are probably as shocked as I am that I do modeling now… I'm so thankful for the years where I blended in WAY more than I stood out, that's really the key to growing who I was," she writes.
She goes on to say that she believes she books as many jobs as she does because of her interpersonal skills.
How Hannah G. was discovered
In 2013, Hannah G. auditioned to be a part of Birmingham Fashion Week, a local fashion show. The rest is history.
"I somehow got booked for some awesome shows- little did I know this random gig would be life changing! There, started my modeling relationship with two of my favorite brands: Soca Clothing & Show Me Your Mumu. Soca, a boutique in my town ended up being one of my first shoots ever, and I ended up getting practice with them almost WEEKLY for years! Show Me Your Mumu booked me for a shoot a few years later and I really credit all of my modeling, inspiration, connections, practice, and more to these two companies (both run by some AMAZING people)."
Instagram is the perfect platform for Hannah G.
Hannah G. initially went to school for photography and later changed her major to business marketing. She believes being an Instagram model (influencer) is the perfect marriage of all her interests.
"I went to school wanting to study photography (I started this interest years before I even thought about modeling), it then changed to business marketing after seeing all of the behind the scenes stuff from modeling. As soon as Instagram started making it's mark on the world, I was like FINALLY, a place where I can combine my modeling work AND photography work! I was also a stylist for Soca Clothing part time for a few years, so I also had a knowledge and newfound love for fashion! I think all three of those passions combined together and morphed into what I'm doing currently on Instagram + on my blog. I know I wear a ton of different hats & I don't know exactly how to label myself… but that's sort of the gist of how all this ish started for me. Cue the "rest is still unwritten" song," she writes on her website.
Read more: 'Bachelor in Paradise': Who Hannah G. Hopes to Meet at the Beach
Check out The Cheat Sheet on Facebook!