'The Bachelor': How Hannah G.'s Family Took Colton Choosing Cassie Over Her
Hannah G. had a particularly emotional journey on The Bachelor. She and Colton hit it off right away (she even got the first impression rose) and seemed to have a steady connection throughout the entirety of the show. That is, until he broke up with her to chase after Cassie.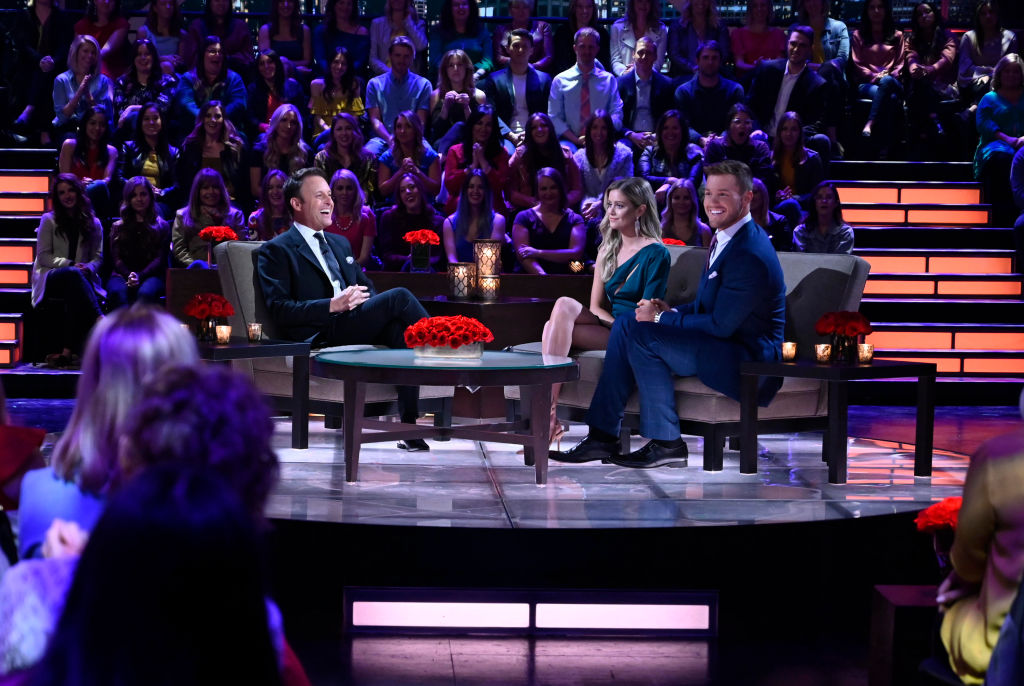 The last time Colton and Hannah G. saw each other before Portugal (where he ended his relationships with her and Tayshia) was during Hannah G.'s hometown date. Colton learned how to be a southern gentleman and got along swimmingly with Hannah G.'s vivacious family. He told her he was falling in love with her. At the next rose ceremony, he gave her his first rose. She thought they were a sure thing. The next time the two saw each other, Colton was knocking on Hannah's door to end their relationship.

How Hannah G.'s family reacted to her breakup with Colton

Since the hometown date went so well, and since Hannah and Colton had such a strong history, Hannah's family thought the next time they'd be seeing Hannah she'd be an engaged woman.

"They thought I was engaged. So that was a really rough phone call just because I picked up the phone and, you know, it's so real–these are real feelings–and it was so new then and I kind of just kept thinking he was gonna chase me and all this stuff, I was in denial and I was like 'So, it's not me.' They've just been so supportive and just so sweet and so helpful with everything so I'm super thankful for them and I was so proud of them, watching them, we all watched it together the hometown thing. They were just so sweet and just the most supportive people I've ever met," Hannah G. told Extra TV.

Cassie did to Colton what Colton did to Hannah G.

Extra TV also asked Hannah about the moment during the finale when she told Colton that what he had done to her was the exact same thing Cassie did to him. Hannah said that she was hesitant to make the statement because she didn't want to spread any negativity around their new relationship but, ultimately, she had to get it off her chest.

"In the moment, I was like 'I have to say this,' and I think what I meant by that was, you know, in the moment–I haven't watched the last episode yet and how everything worked out, but from watching the previous episode she just went in there and basically didn't give him the chance to even get to know each other in the fantasy suite. And so, for me, I was like well you came in and you robbed me of that chance, too, and he jumped a fence about it. And I was just left there like 'ok,' just super shocked and blindsided. And so that's, I think, where I was going with that–just being robbed of the opportunity to even get to know each other," she explained.
With the help of her family, Hannah G.'s doing much better now

Thanks to her supportive family and friends, Hannah's doing much better than she was when Colton first broke up with her. If anything, she says the experience has made her stronger.
"I have never been more strong and I feel like, through this, I've found my voice," she said. "I've learned so much about myself and that's something I would never ever regret."

Read more: 'The Bachelorette': Will Hannah B. be the Most Awkward Bachelorette in the Show's History?
Check out The Cheat Sheet on Facebook!