'The Bachelor': How Tyler C. Might Have Revealed He'll Be Too Busy to Star in the Show
Many fans are still hoping Tyler C. will become the star of The Bachelor. The show is still waiting to announce the star, but he might have made his own announcement revealing he doesn't plan to film. Find out how he revealed it and more.
Tyler C. was being considered for The Bachelor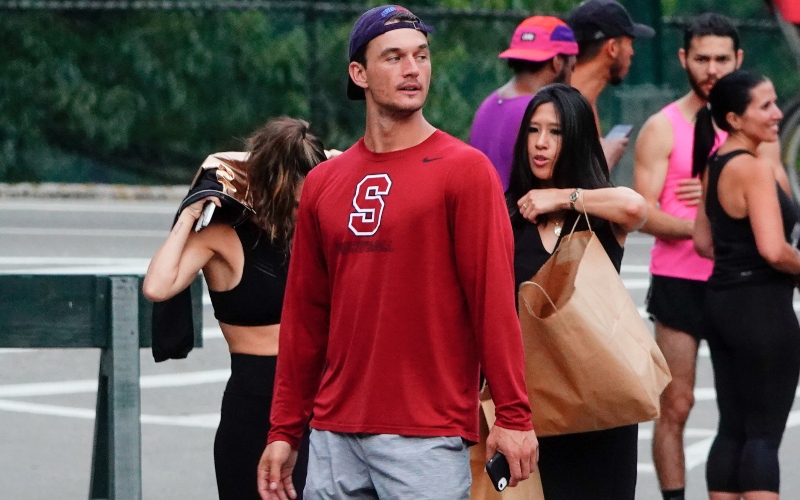 There is always a question of who will be the next person to star in The Bachelor once The Bachelorette ends. The runner-up is a fan-favorite and was being considered.
"We listen to what people want to see," Robert Mills, ABC's Senior Vice President, Alternative Series, Specials & Late-Night Programming, told Entertainment Tonight.
"He really was sort of a different type of character," said Mills. "He was really a woke hunk. He was fantastic. … I will say, yes, I'm hard pressed to find somebody that has that much [fandom]. … There's not even the, 'Yeah, he's just not my cup of tea.' He seems to be everybody's cup of tea."
The executive did mention that Cameron is a bit of a "wild card" given he was seen out with Gigi Hadid after the show.
Chris Harrison said his dates with Gigi Hadid could hurt his chances
The former contestant continued to make headlines because he was seen with Brown after the show. A few days later he was then reportedly on a date with Hadid.
They were first seen at a private club Soho House in Brooklyn. A few days later, they reportedly went on a second date by going bowling. A source claimed they were in a VIP bowling suite with eight friends.
Chris Harrison weighed in on what that could mean for his chances to be the next bachelor. "If Tyler is bouncing around from girl to girl and loving the life and enjoying the limelight — which, by the way, good on him. That's fine. If that's what you want to do right now, I don't blame him."
The host continued, "He's probably enjoying life really, really well — but that's not someone we're going to want to have as our bachelor or bachelorette," he said according to Entertainment Tonight.
He gave a reason why Tyler dating matters. "So, it's about sincerity. It's about where you are in your life. And if that's where he is in his life, then he's not the guy for us," said Harrison.
He announced he'll be running marathons in the fall
Cameron announced that he'll be at a running event in the TCS New York City Marathon on Nov. 3, according to Entertainment Tonight. He'll also participate in the Chicago Marathon that takes place in October. This is in support of ABC Food Tours and season 10 star of The Bachelorette, Andi Dorfman will also be participating in the New York marathon.
These events run during the time the new season of The Bachelor would be filmed. Filming starts during Septemeber and continues into November.
It's still unconfirmed that he is completely out of the running, but it's not looking good. Other contestants who are reportedly being considered are Peter Weber and Mike Johnson.