'The Bachelor': Is Caelynn Miller-Keyes Jealous of Cassie Randolph for Winning Colton Underwood's Heart?
The latest season of The Bachelor was full of twists and turns fans never expected. We know Cassie Randolph won Colton Underwood's heart in the end, but it certainly wasn't an easy journey for either of them. Colton was initially dumped by Cassie (cue infamous fence jumping scene), though after chasing after her and telling the final two women to go home, he was able to win her back. Now, the two seem more in love than ever.
Caelynn Miller-Keyes was a frontrunner for much of the season, but we know she didn't receive a rose after introducing Colton to her parents during hometown visits. She and Cassie had an ultra-close friendship throughout the season — so is Caelynn jealous of Cassie now? Here's what we know.
Caelynn and Cassie had a strong friendship throughout the show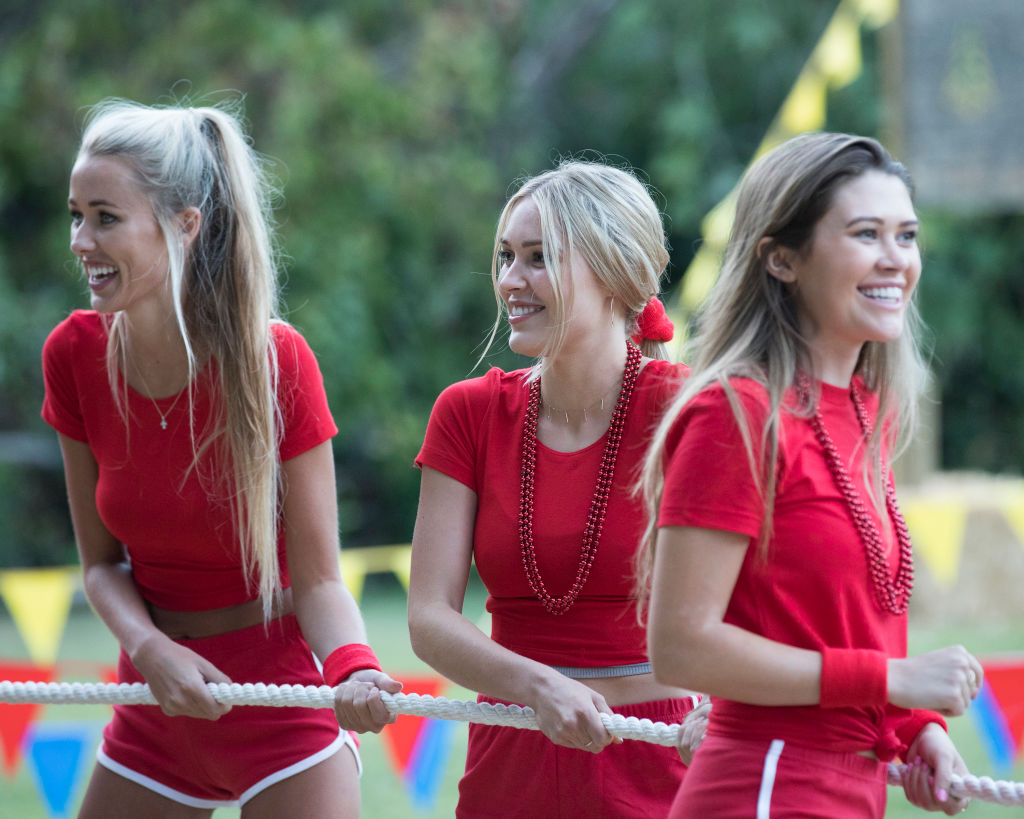 Not all friendships between contestants on The Bachelor or The Bachelorette appear to be totally genuine, but when it comes to Caelynn and Cassie, it's clear the two were quite close. Entertainment Tonight reminds us Caelynn and Cassie were both under fire from a few of the other contestants for allegedly discussing how they hoped to be The Bachelorette after the season ended. Both women denied any such conversation, however. And at one point, Caelynn even approached Colton to tell him that he should keep Cassie over fellow contestant Kirpa, as all the rumors were lies.
We know Caelynn was devastated to not receive a rose after she took Colton to meet her family, but she did have some parting words for Cassie. She told the fellow contestant (and ultimate winner of Colton's heart) to be the one to get engaged at the end of the show. Judging from that moment, it seemed Caelynn only wanted the best for Cassie.
Caelynn said she was surprised she went home before Cassie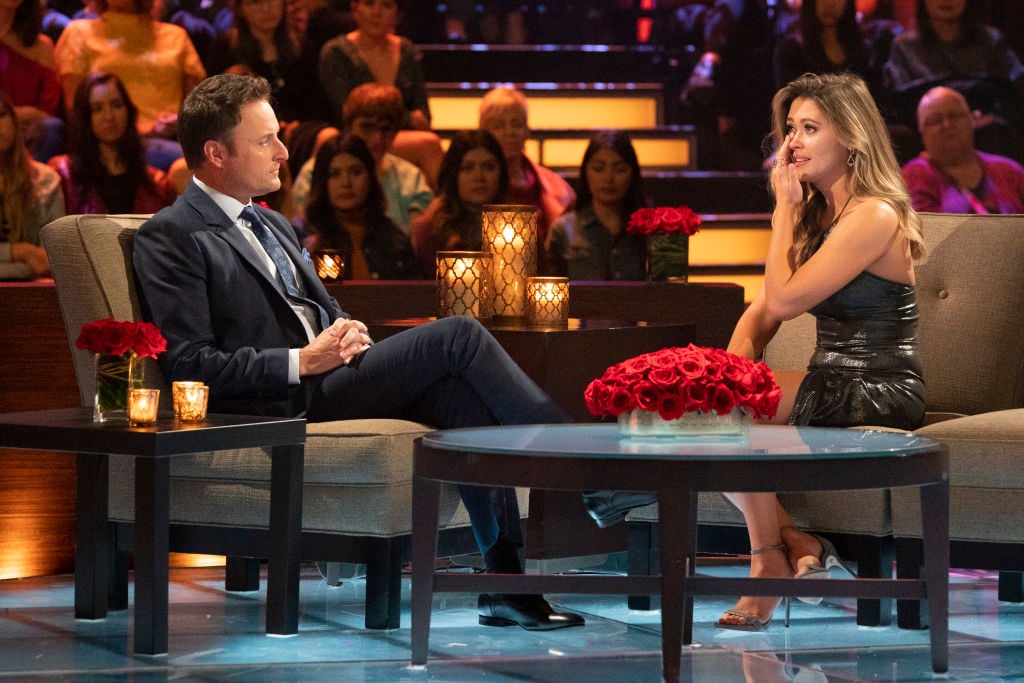 Caelynn may have told Cassie to get engaged, but that still doesn't mean she was expecting to get the boot. Us Weekly reports Caelynn told Entertainment Tonight that she was "surprised" she went home before the winning contestant. "Cassie and I, the way that we managed our best friendship so well is because we separated our friendship and our relationship," Caelynn said. "And so, she didn't really talk that much about her relationship, but she did say that, you know, we both kind of felt that my relationship was a little more further advanced than hers. So I was surprised that I was sent home and not her."
Caelynn also added that while she's no longer in love with Colton, the hurt of being sent home still stings. "I've been waiting since he dumped me for Women's Tell All specifically to get that closure and it's unfortunate that I didn't get that," she said.
Is there any bad blood? There doesn't seem to be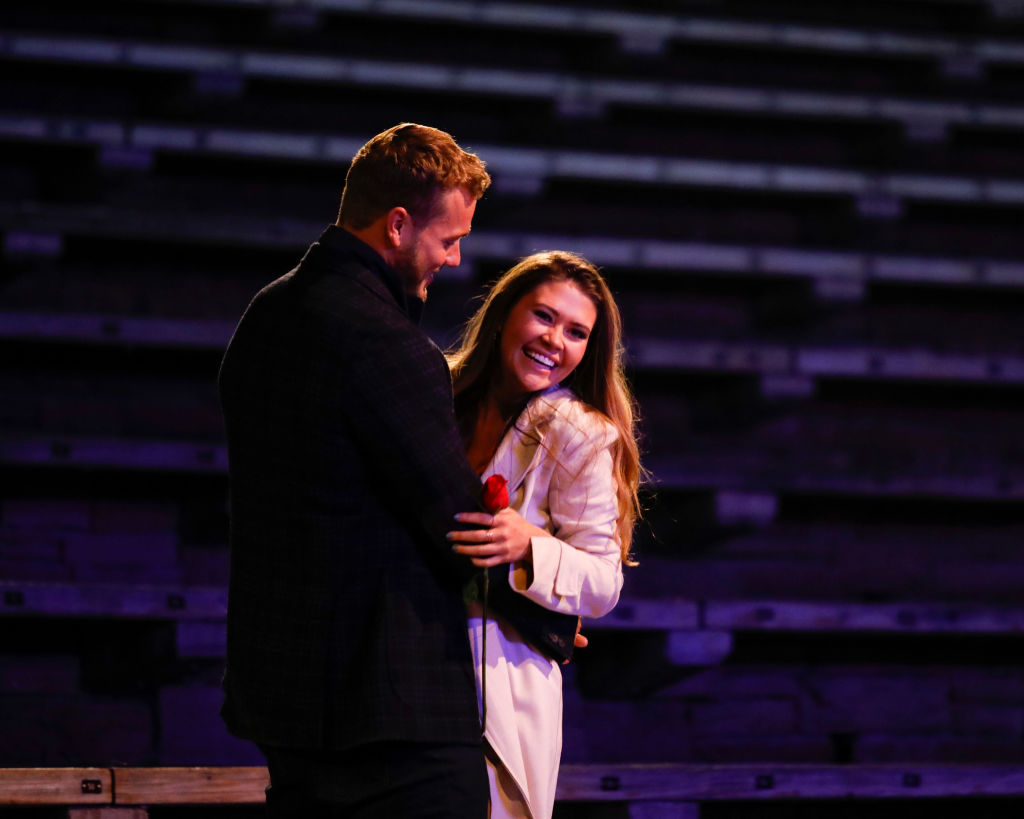 As for where Cassie and Caelynn's friendship stands today, it seems there's no bad blood between the two of them. It's clear Caelynn is still hurt that she didn't end up with Colton in the end, but Us Weekly reports she noted that "at the end of the day, if he doesn't love me, I'm happy he sent me home when he knew that." The beauty queen also noted that she had no desire to go through the process of finding love on television again, either, as being part of The Bachelor "was so incredibly hard."
According to Reddit, Caelynn has also stated during an interview that she flies out and visits Cassie once per week, too, proving their friendship remains strong. While users online aren't sure how Colton feels about that situation, they seemed to assume it influenced his cold demeanor toward Caelynn during the Women Tell All special. Reddit users also noted that during the same interview, Caelynn said being best friends with a woman who's in love with the same man as her was still something she was struggling to manage. We'll have to wait and see if Caelynn and Cassie's friendship can stand the test of time.
Check out The Cheat Sheet on Facebook!