'The Bachelor': It'll Be 'Difficult' for Peter Weber and Madison Prewett Going Foward, Exec Said
The Bachelor finales are always dramatic, that's a given. But this time around, things got heated between a contestant and the lead's mom. Peter Weber's mom, Barbara Weber, was very vocal about her disapproval of his and Madison Prewett's relationship. How will this affect Prewett and Weber's future? An ABC executive producer said it will be "difficult" for the couple.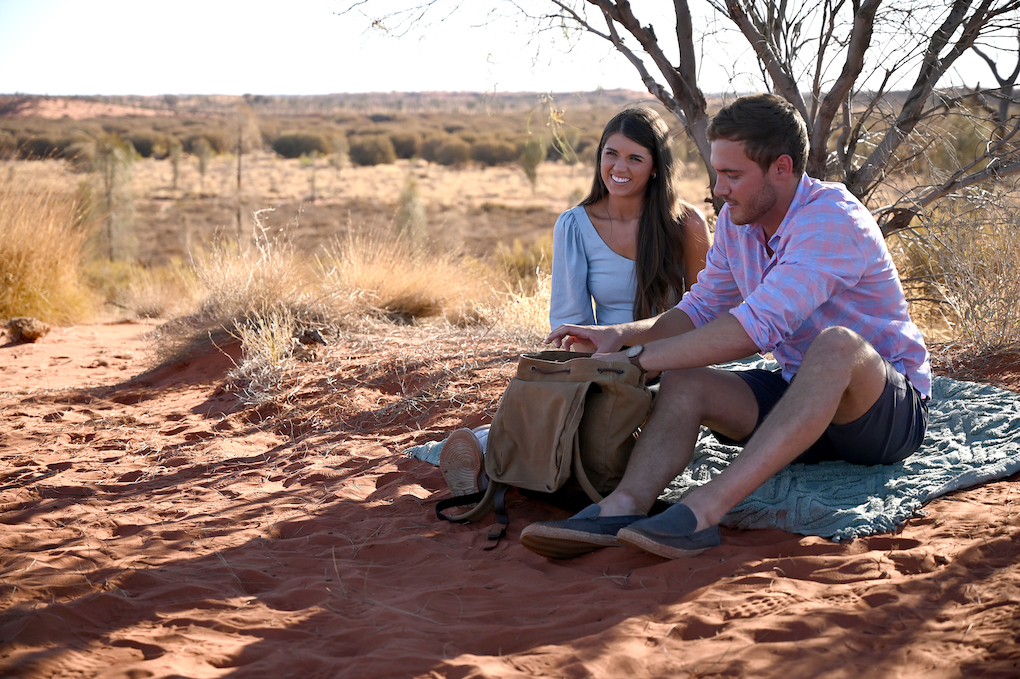 Barbara Weber had issues with Madison and spoke them loud and clear at the finale
To recap, Barbara Weber opened up more about her and Prewett's second meeting in Australia, explaining why she didn't feel as connected to her as she did with Hannah Ann Sluss. "[Madison] had us wait three hours for her to come in. She didn't want to meet us," Barbara said. "We had just come across the world, we were exhausted… and we had to wait three hours. And when she did come in, the whole family, we didn't get an apology from her. When I proceeded to ask her if she was madly in love with my son, she said no and she would not accept a proposal in four days."
While Prewett didn't respond to Barbara's accusations, she did say, "At the end of the day, it is what it is. You can't change the past… I came into this journey and I said I was going to be unashamed of who I am and undeniably myself, and that is something that I've done throughout this entire journey." Barbara ended the conversation by saying Prewett and Weber won't last. "He's gonna have to fail to succeed."
ABC executive Rob Mills said it'll be 'difficult' for the couple because he doesn't seem to have familial support
In an interview with Variety, ABC executive Rob Mills talked a lot about what went down at the finale. When asked if Barbara had "gone too far," Mills said that it's all about wanting love when it comes down to it.
"We all want to find that person and want to be with someone. And the fact that the family does not get along with the person you've chosen to be with is also something that many people deal with," he said. "Family dynamics is always something you have to deal with. I think everybody saw some scenario in their life than rang true while watching that."
He said that, moving forward, it'll be a tense, uphill battle for everyone involved with how it all went down on Tuesday. "I think it's going to be difficult with Peter and Madison, so I'm glad that everybody saw these dynamics on TV, so that if they don't work out, it played in front of the audience," Mills said. "When you sign up for this show, you sign up to bring the audience with you on this journey."
How does Mills think Bachelor Nation will respond to Weber and Prewett moving forward?
However, it's not all doom and gloom for the couple. Mills said that the heat from Bachelor Nation right now won't last forever. The show's couples have a good track record of gaining fans back after a messy finale. 
"I think people are pretty forgiving. I think if we had this conversation two years ago about Arie and Lauren, I would've said, I don't know," Mills stated. "But they have a baby and it worked out and there's a lot of goodwill for them. And Becca and Garrett are so happy, so it all worked out. Certainly, Peter and Madison have gone through a lot to be together — if they end up together, they've gone through a unique experience that no one else can share."