'The Bachelor': Marvel Star Chris Hemsworth Said He'd Fire His Trainer If He Appeared on the Show
When Marvel Studios released Thor in 2011, it felt like a pretty big gamble at the time. After all, Chris Hemsworth was a virtual unknown. And the notion of Norse gods as cosmic beings asked audiences to suspend their disbelief more than previous Marvel films. Although Hemsworth soon earned many fans, the actor himself isn't too fond of TV's The Bachelor.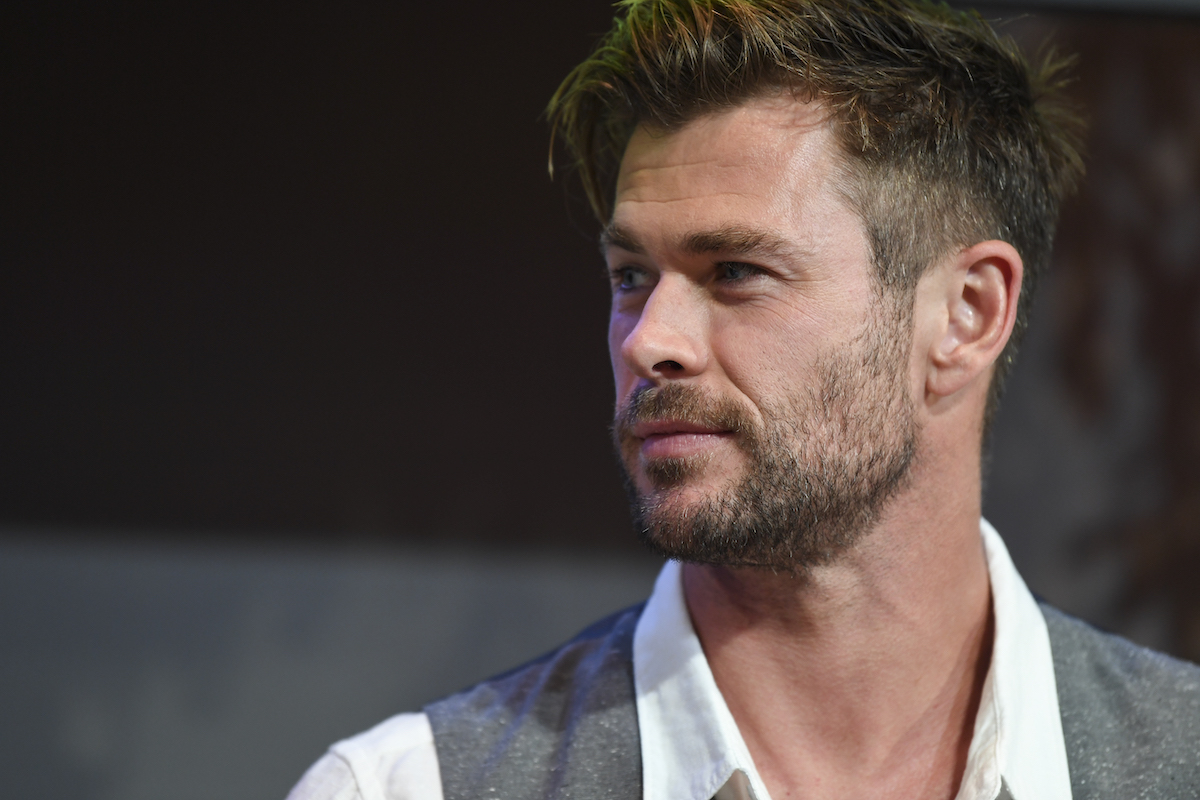 Chris Hemsworth remains 1 of Marvel's biggest stars
Despite the inherent risk in the original Thor, Hemsworth has emerged as a cornerstone of the Marvel Cinematic Universe (MCU). Along with Robert Downey Jr.'s Iron Man and Chris Evans' Captain America, Thor is the only Marvel hero to lead his own solo movie trilogy. And unlike his co-stars, Hemsworth is sticking around for the upcoming Phase 4.
Hemsworth reunites with Thor: Ragnarok director Taika Waititi for the upcoming Thor: Love and Thunder. The film will mark the return of both Tessa Thompson and Natalie Portman to the series. Portman, in particular, has been absent from the MCU since 2013's Thor: The Dark World. As far as fans know, Hemsworth's Thor will stick around beyond that film as well.
RELATED: Chris Hemsworth Almost Had a Very Different Look in 'Thor: Ragnarok'
The 'Thor' actor jokingly gave his longtime trainer an ultimatum
Presumably, Hemsworth's trainer, Luke Zocchi, will also return for the next MCU movie. The pair have worked together on many projects, including non-Marvel movies like Extraction and Men in Black: International. But if Hemsworth is to be taken at his word, Zocchi's partnership with the actor nearly came to an end. And it would have been all because of The Bachelor.
Zocchi recently stopped by Australian radio show Nova 96.9's Fitzy & Wippa. He claimed Hemsworth was not too pleased when he was accepted as a contestant on the Australian version of The Bachelor. Though he already rejected the opportunity, Zocchi told Hemsworth about it as a joke, to which the Marvel star said, 'If you go on The Bachelor, I will fire you!'"
RELATED: MCU: Chris Hemsworth Should Lead the 'Asgardians of the Galaxy' After 'Thor: Love and Thunder'
Chris Hemsworth and Luke Zocchi have been friends for years
Given that Hemsworth and Zocchi are childhood friends, it's clear the actor's comment was in jest. The two men have a long-standing partnership not only on the set of Hemsworth's hit movies but also on the actor's fitness app Centr. So fans worried about any bad blood between the two can put those concerns to rest.
Hemsworth, it seems, is very devoted to his family and friends. His wife, actor Elsa Pataky, has even appeared in the MCU herself. As far as Zocchi, he didn't need The Bachelor's help to find romance. After being single for 13 years, he told Fitzy & Wippa he is dating a "Swedish backpacker." And all it took was a pandemic, he joked. It seems he and Hemsworth share a sense of humor as well as their chiseled physiques.