'The Bachelor': Mike Johnson Says He 'Would Have Been More Entertaining' Than Peter Weber
As of the Bachelor In Paradise reunion, Peter Weber has officially been named the next bachelor. Bachelor Nation first met Peter during Hannah Brown's season of The Bachelorette, where he was introduced as a sweet pilot who loved to love.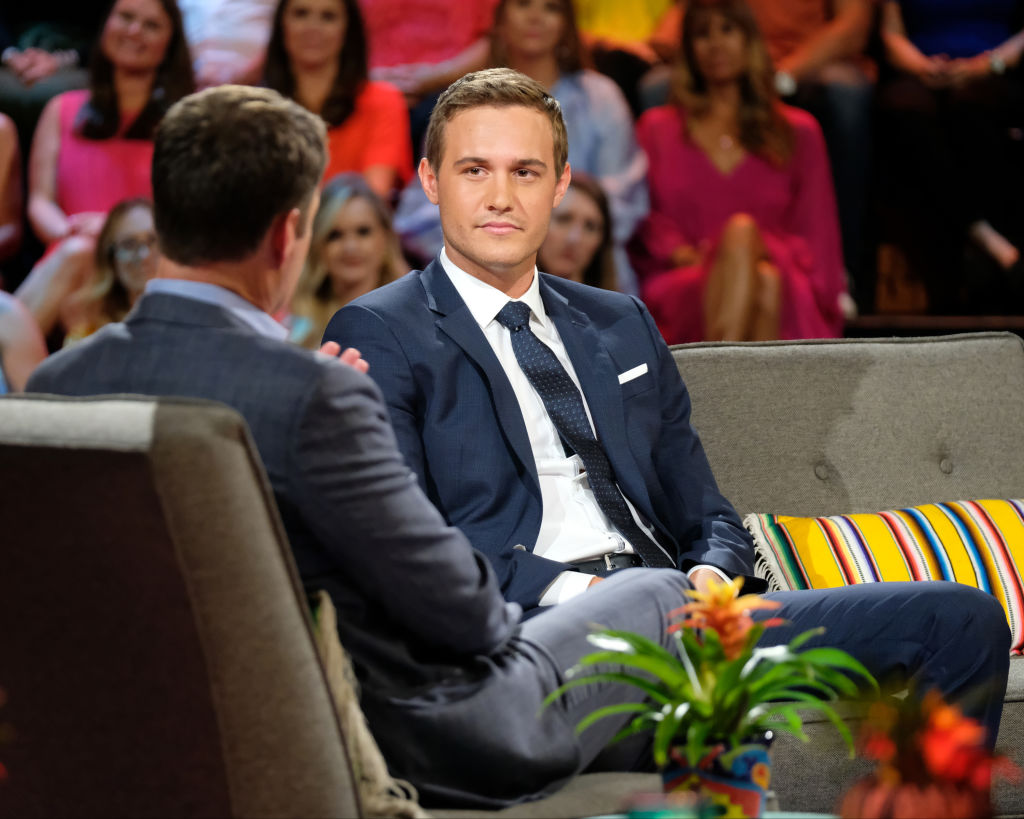 But another contestant from Hannah's season was also in the running for the lead role: Mike Johnson. Bachelor Nation fell in love with Mike for his contagious smile and teddy-bear personality.
It's no surprise both men were being considered. 
When Mike Johnson learned he wasn't the bachelor
In a recent interview Mike did with "Bachelor Happy Hour With Rachel & Ali," he revealed that he learned he was not going to be the bachelor just before going on stage for the Bachelor In Paradise reunion. 
"I found out in the trailers, you know, right before you go on [the] Bachelor in Paradise reunion and I knew it. I already knew in my head," he said on the podcast. "Yes, I wanted to be the Bachelor. Yes, I auditioned to be the Bachelor. I went in there with the right intentions of wanting to find love [and] wanting to be true to myself. You might have seen do-rag king come back. I had a list, a word document, of the type of women I wanted, what I was scared of [and] what I wasn't scared of."
Mike said, at first, he felt extremely disappointed. There was so much support for him to get the role, and he wanted to be the bachelor. But in true Mike fashion, ultimately, he took the rejection as a positive.
"When I first found out, I'm not gonna lie — I was sad. I was annoyed when I very first found out," he said. "But then, I think by the end of the night, I wasn't annoyed no more because I was appreciative and thankful that they told me 'No' right then and there, because now I can focus on myself. I'm just blessed because I know I'mma find my wife and find my queen."
Mike Johnson thinks his season of 'The Bachelor' would have been more entertaining than Peter Weber's
In the end, Mike thinks the network "chose the right person for what they want," and he thinks "there's nothing wrong with that at all."
Yes, Mike thinks Peter's going to do a great job as the bachelor. But he also thinks his season "would have been more entertaining." And he's sticking to that statement.
"I think Peter is a good looking dude with his 5 o'clock shadow," he said on the podcast. "He has a fun, super fun job. His family's amazing. His little brother, I know personally — he's a dope kid. … I think I would have been more entertaining. I said it, and I'm gonna stick by my word."

Read more: Former 'Bachelor' Colton Underwood has a Secret Show in the Works