'The Bachelor': Peter Weber Doesn't Think Madison Gave Him an Ultimatum, But Wish She'd Told Him Sooner
Peter Weber and Madison Prewett obviously didn't end up together after his season of The Bachelor. It seemed like they might after the live finale, but it just wasn't in the cards. During the season, they went through some tough obstacles, including an ultimatum from Prewett. While there are debates as to whether it was an ultimatum, Weber still wishes she had come forward sooner with her reservations.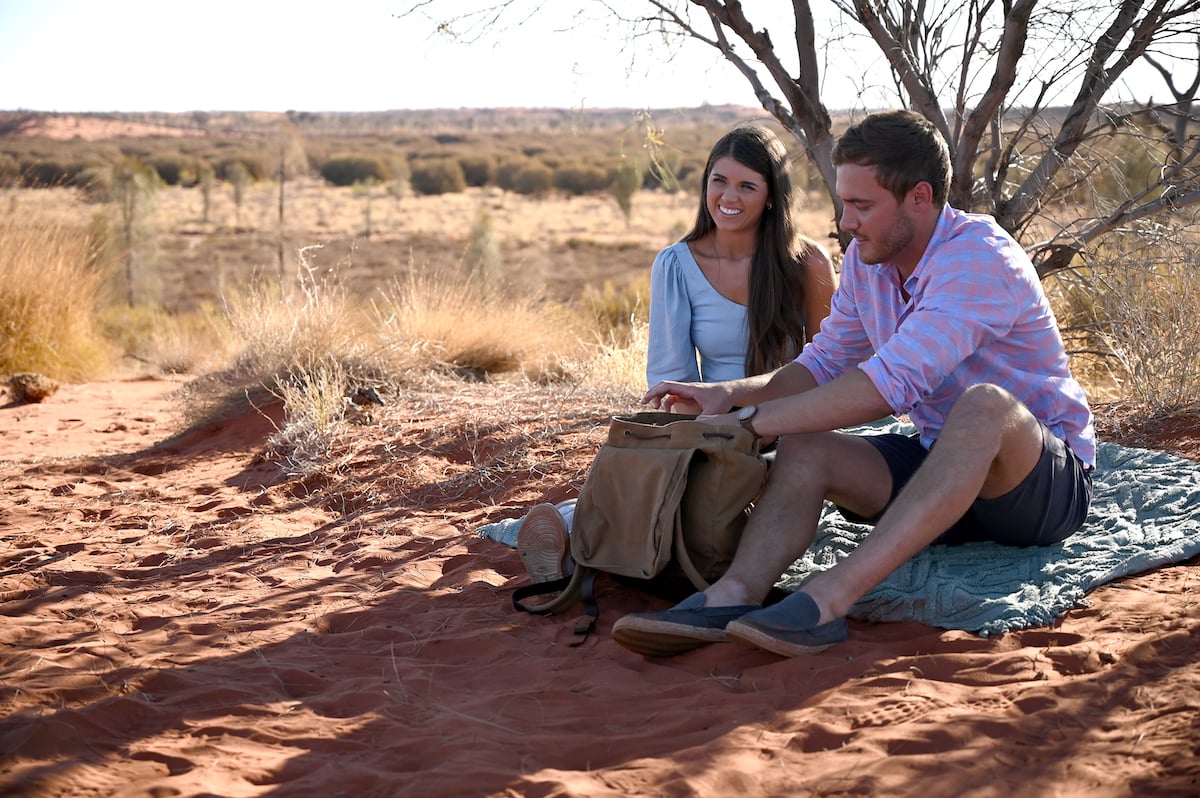 What did Madison Prewett say that made people think she gave an ultimatum?
Prewett was a frontrunner for Weber's heart since she was the very first one-on-one, which involved meeting his parents so early on. But when it came down to his final three, Prewett pulled Weber aside and told him that she was saving herself for marriage. She had already expressed her strong faith, but this was news to him so late in the season.
Even though Weber had his famous night with Hannah Brown on her season of The Bachelorette in a windmill, Prewett told him that if he had sex with anyone during Fantasy Suites, she didn't think she would stay on and continue dating. 
"So what are you saying, if I were to spend the night with someone else is that not something you could…" Weber started to say.
"It's going to be really hard for me if that's the case," Prewett confirmed.
Of course, when Weber told her he was intimate with some of the other women — Hannah Ann Sluss and Victoria Fuller — Prewett told Weber she was "really hurt"
"I can't change who I am," she said. "I can't change what I believe in, what I stand for, what I need."
Weber wanted the women to be open with him, which is what he believes Prewett did
Now, nearly a month after the finale aired, Weber went on the Bachelor Happy Hour podcast hosted by former bachelorettes Rachel Lindsay and Becca Kufrin. He talked about many things, one being how he didn't consider what Prewett told him to be an ultimatum. If he did, he said that would make him feel like a hypocrite.
"The very first night of the entire show… in my opening toast, I asked them all to please, whatever is on your heart feel comfortable sharing that with me," he said. "Don't hold back, whether it's good, bad, ugly.
He said that what Prewett expressed to him wasn't to make him choose one thing or another but to relay where she was as a person and in her journey.
"She simply had something on her heart that she felt I should know," he explained. "We were in a relationship and in my opinion, that's completely acceptable for someone to express how they're feeling. And if I were to do something, it would make it really difficult for them to continue and they'd possibly have to reevaluate…. She said, 'This is how I'm gonna feel. I think you should know this, it's important because we are dating.'"
However, Rachel Lindsay pointed out that it still kind of was an ultimatum
But, Lindsay was skeptical about it not being an ultimatum. But her main issue with everything was more with how long it took for Prewett to express the extent of her beliefs and values. Prewett was so "upfront" about her faith in their second one-on-one in Peru, and the audience already knew she was saving herself for marriage. So Lindsay wondered if it bothered Weber that Prewett withheld that she was saving herself for marriage. 
"I do think that it would have probably made a difference and possibly my actions moving forward," Weber said. "I can't say for sure, because I truly wanted to stay so present and intentional with each of the other two relationships going forward into that week. But, yeah I questioned that."
He said that when he did ask her, Prewett talked about all the times they couldn't have deep conversations like their first date or the big group ones. However, she could have brought it up while she was already expressing the immense impact faith had in her life, Weber said that she was thrown off by his declaration he was falling in love with her. Could she have had more to say? It's unclear, but Weber said it might have effected everything she was going to say. 
Ultimately, Weber wished she would have opened up sooner, but that just wasn't the case.