'The Bachelor': Peter Weber Reveals What He's Looking For In A Partner
As of the Bachelor In Paradise finale, Peter Weber has been officially announced as the next bachelor.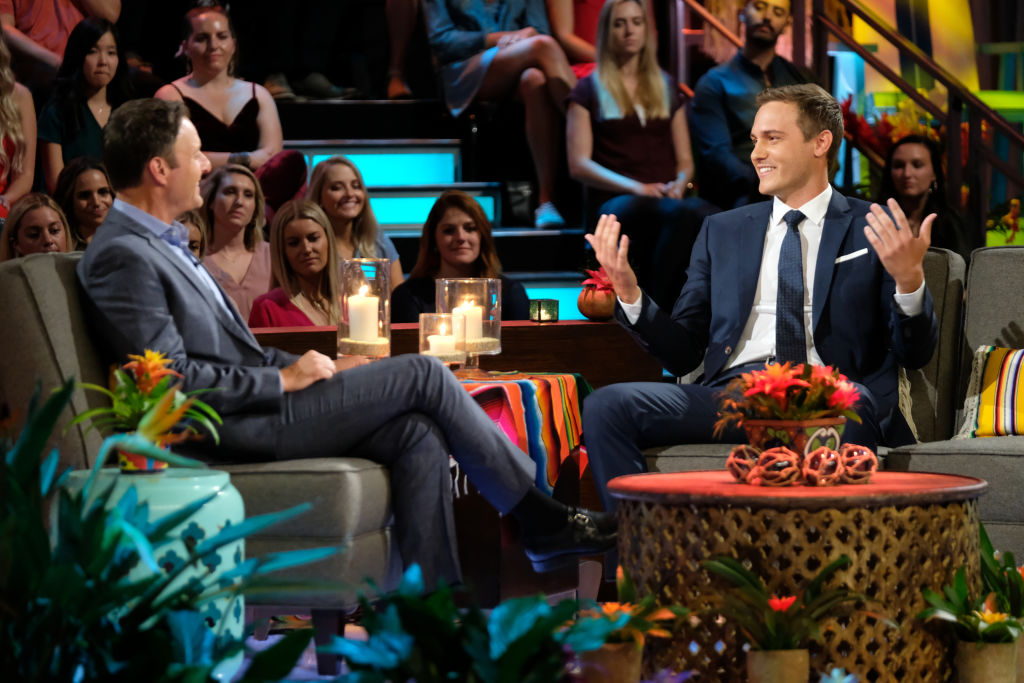 Bachelor Nation first met Peter during Hannah Brown's season of The Bachelorette. He made it all the way to fantasy suites (third palce), and made his mark after it was revealed that he was the infamous "windmill guy."
We got to know him as the sweet pilot who fell head-over-heels for Hannah.
Now, he's looking for his own happy ending on the next season of The Bachelor.
How Peter Weber reacted to finding out he's the next bachelor
Peter says when the franchise called him to tell him he was the next bachelor he "lost [his] mind."
"They called me and they asked, 'Hey Peter, is anyone with you?' And I said, 'No, I'm all good.' And he was kinda being a little sketchy on the phone and I was like, 'Ah shoot. It's gonna be a no,'" he said on The Ellen DeGeneres Show. "And he does a pause and he goes, 'We want you to be our next Bachelor.' And I just lost my mind. I just started going crazy."
Peter went on to say that right after finding out he got The Bachelor gig, he had to fly for work. Needless to say, he was "wired for that entire flight."
"I had to fly a red eye that night for my job and I was like, 'I gotta bring this down again. Like, I gotta focus.' But I was wired for that entire flight. It was crazy. And I [couldn't] tell anyone. It's my secret, you know?" he said. "… I'm just ready to immerse myself in this journey and hopefully come out with a fiance at the end."
What Bachelor Peter Weber wants in a wife
So what exactly is Peter looking for in a partner? According to him, a best friend.
"It sounds cliche, but that girl is my best friend. And, you know, you can wake up every single morning and just, makeup on, no makeup, you are just so madly in love with her. And you can't believe that you were lucky enough to find her and spend the rest of your life with her," he said of his future wife. "The girl that is as thirsty for adventure as I am and just constantly exploring and is never going to lose that. A girl that family is extremely important to her. Because for me, coming from such a close family, that's my rock."
Going into his season, Peter has some advice for the women who will be competing for his heart: be communicative.
"I waited a little too long to fully open up my heart to her and show that vulnerable side," he said of his time on The Bachelorette. "And if I could encourage the women not to do that I probably would. Don't wait too long. If you're feeling it for me, I wanna know and I'm gonna give it right back."
Read more: 'The Bachelorette': Tyler C. Only Had One Girlfriend Before Hannah Brown